Here Are The 10 Most In-Demand Jobs in the Philippines This 2022
There has been a shift when it comes to in-demand jobs in the Philippines this 2022. Due to the pandemic, people are now looking for more online jobs than ever. Luckily, a lot of companies are offering positions even for those without any experience.
When the lockdowns hit the country, several industries had to close down. As a result, millions of Filipinos lost their jobs. But those industries whose work can be done remotely thrived. That's why Business Process Outsourcing (BPO) companies have been looking for more applicants.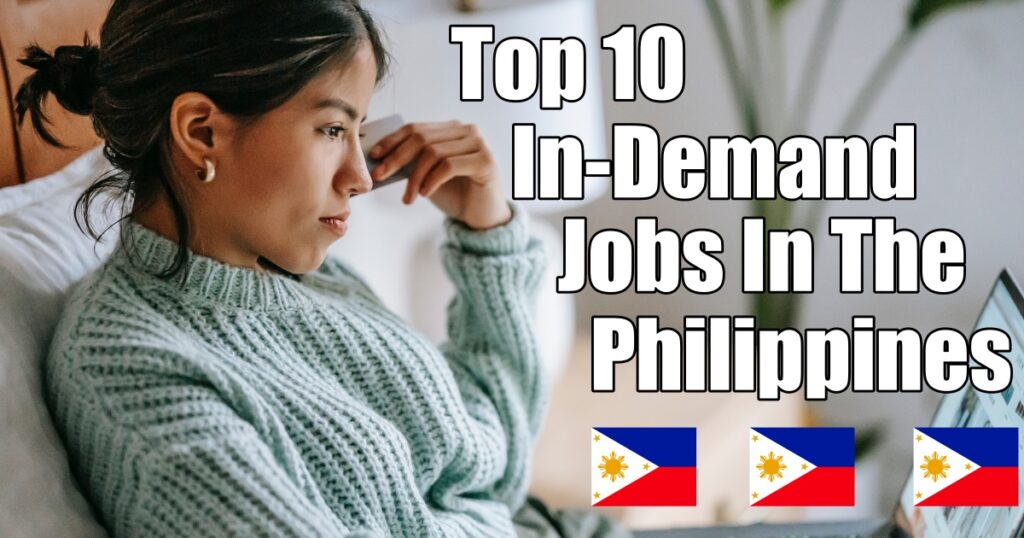 Thankfully, a bit of normalcy has shined upon the Philippines more than two years after the lockdowns. More and more people are coming back to offices, and industries and services are up and running.
According to the Philippine Statistics Authority (PSA), the Philippines had a record unemployment rate of 6.9% last July 2021. This was the lowest it had been since the start of the pandemic when the unemployment rate was at 93%.
But the sentiment still remains, people are looking for jobs online! Additionally, companies are aggressively looking for applicants to fill positions.
So, if you're a fresh graduate or somebody looking to make the shift, stick around! In this article, we'll be showing a list of the most sought-after jobs in the Philippines this 2022. Furthermore, we'll be showing you quick tips on how to easily apply for these positions.
10 Most In-Demand Jobs in The Philippines This 2022 (Updated)
As we discussed earlier, companies are looking to fill job positions that can be done remotely. This provided an incredible opportunity for more foreign clients to outsource to countries like the Philippines.
Thus, you can opt to go on three different routes: "BPO, Local, or Freelancing". In most cases, BPO is synonymous with "Call Centers". However, that is far from the case.
BPOs can consist of several Virtual Assistant roles, including Call Center, Back-Office Associate, Data Entry, and more. Working in a BPO allows you to work with foreign clients and learn with industry professionals.
So, with that out of the way, let's take a look at the top in-demand jobs in the PH:
Virtual Assistant (Freelance / BPO)
In the United States, 68% of companies outsource services to countries like India and the Philippines. That's why there's ample opportunity for Filipinos to work for foreign clients.
Clients are looking for Virtual Assistants in different fields. That's why the term "Virtual Assistants" can cover a broad spectrum. Thus, the job description depends on the client or company.
But how can you find foreign clients to work with?
You can get a job as a Virtual Assistant through freelancing or working in a BPO company. Either way, you'd end up working with a foreign client.
The biggest difference however would be benefits and job security. Currently, the "Virtual Assistant" market in the Philippines is highly saturated. This means competition is high.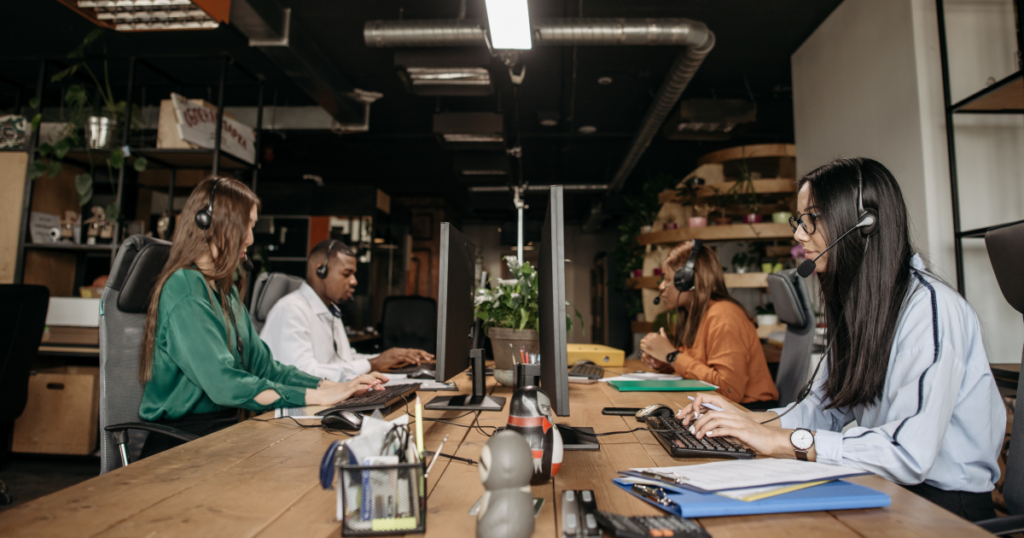 So, if you're an entry-level Virtual Assistant with no experience, the reality is that you'll find it difficult to land your first client. Moreover, securing a client won't necessarily mean that the client would renew a contract with you.
Sure enough, there are pros and cons with every job – and being a virtual assistant is no exception.
Meanwhile, if you work as a Virtual Assistant in a BPO, you get to work with foreign clients, learn from industry professionals, and have a consistent salary. And the best part about this is you don't need experience.
You'd receive training and have a handful of career advancement opportunities. On top of this, you get health insurance, 13th-month pay, and other government-mandated benefits.
Back Office Associate
Another job rising in popularity in the Philippines is "Back Office Associate" (BOA). Just like Virtual Assistants, the job description of a (BOA) depends on the client's needs.
Those working as a BOA are tasked with helping several industries such as IT, customer service, order processing, and several other administrative tasks.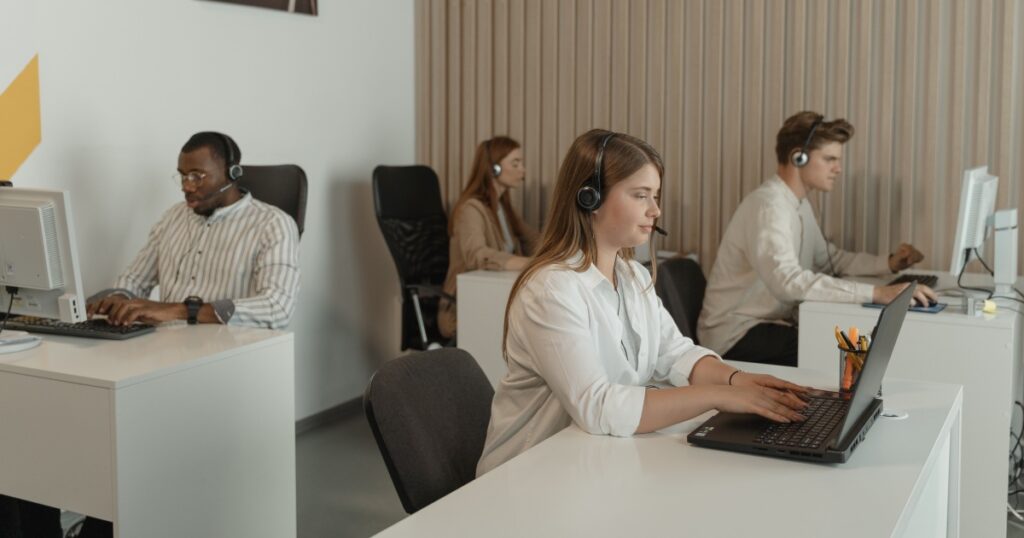 Fresh graduates and those with no experience can easily apply as a BOA. In fact, having no experience can be a plus!
At Global Strategic, being a beginner BOA won't be a problem as long as you have good communications skills, the right attitude, and a willingness to learn.
Those with at least two years of college experience can still apply as a BOA. Applicants are expected to have basic knowledge of common applications such as Word and Excel and should also be comfortable on a computer.
As a BOA, you serve as the backbone of any company. Your role is also pivotal in making sure that operations run smoothly. In Global Strategic, a Back Office Associate handles the following administrative work:
data entry
order processing
online research
customer service
virtual reception
handling appointments
But, if you're already decided in pursuing a career as a BOA, you can definitely check out this guide on the most common questions asked during Back Office Associate interviews.
The great thing about getting a job as a BOA is the career advancement opportunities. Due to the broad nature of the term "Back Office", you can be tasked to handle different responsibilities.
That said, no matter what course you took in college, whether you're a psychology or HRM graduate, there are several job positions available for you. As such, it'll be easier for you to branch out into other areas or specialize in a specific niche.
Call Center Agent
For many years, the call center industry in the Philippines has continued to thrive even amid the pandemic – and for good reason!
The Philippines is hailed as the "BPO Capital of the World". Foreign companies continue to praise the Philippines for their talent and work ethic. Additionally, the government heavily supports the BPO industry in the country.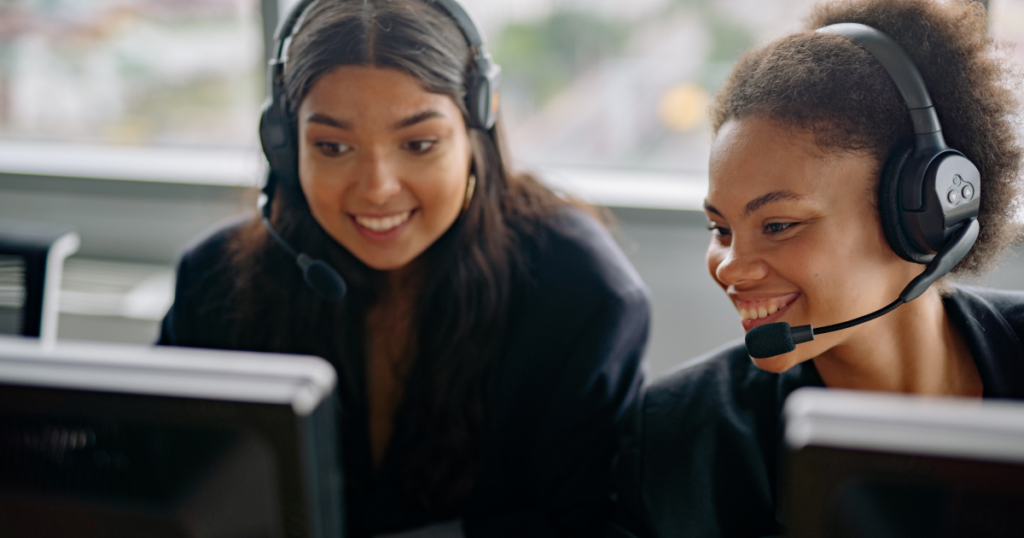 Each year, more companies are investing in outsourcing to the country. Thus, the Philippines has a steady supply of job positions ready for those even without experience.
But, even with the high volume of available positions, the call center industry can still be incredibly competitive. Gone are the days when companies just accepted anybody that walked through their front door.
With that in mind, here are some tips that are sure to help you with your next call center interview.
Social Media Marketing / Content Creators
Much like our daily work, our sources of entertainment have shifted from TV to the internet. And with that, so did ads, businesses, and more.
That's why there's such a high demand for social media marketers and content creators. In this age of social media and entertainment, branding is everything.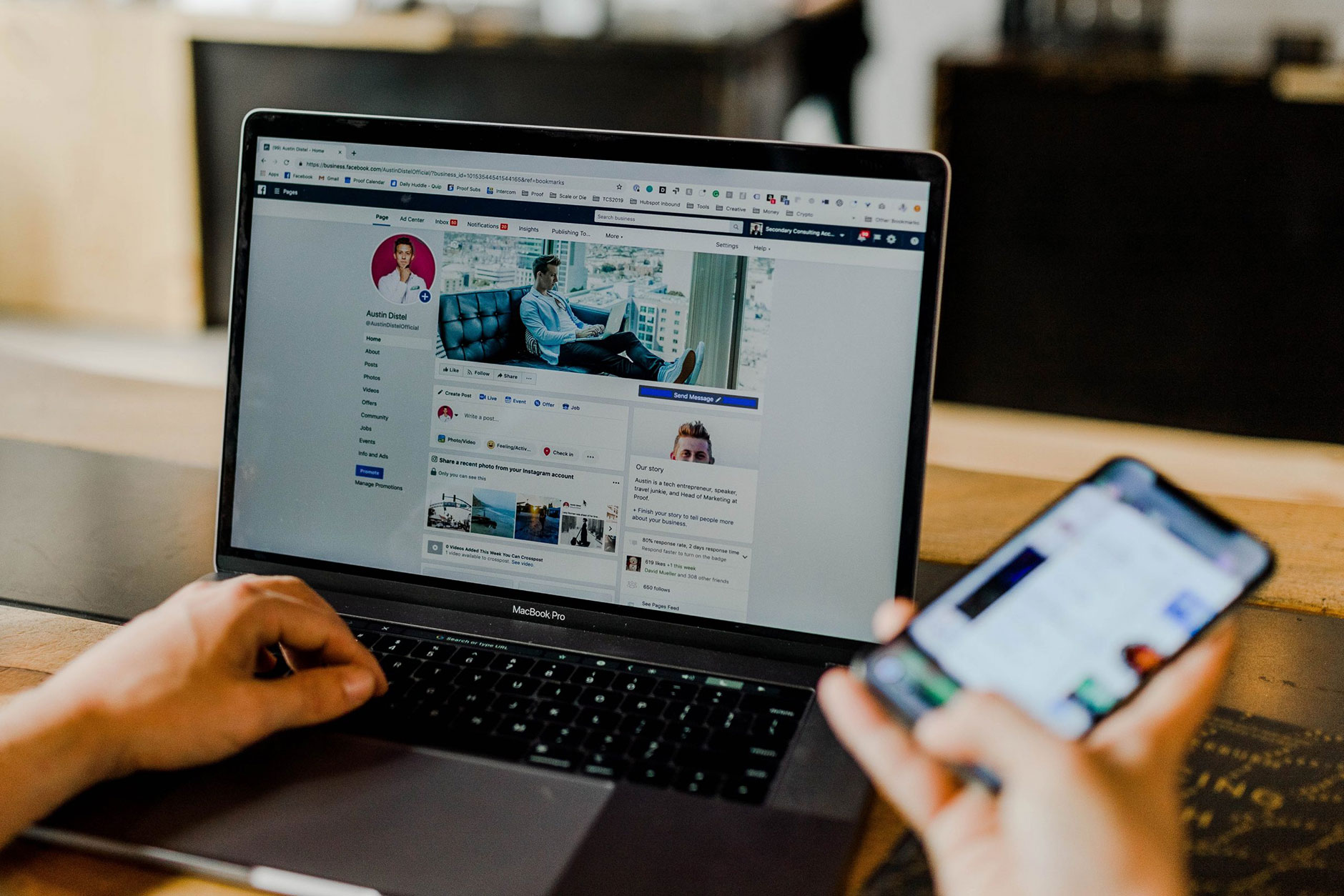 The way you're perceived in the public eye (or lack thereof) can make or break any business. As such, there's such a big emphasis on effective social media marketing.
Granted, this is still a very niche market and not a lot of people are doing it. So, competition is somewhat on the average side. With that said, there is still a lot you need to learn, especially as a beginner when it comes to marketing, lead generation, and content creation.
Data Entry Specialists
In every company, data is extremely important. As such, there are always positions open for Data Entry Specialists in the Philippines.
Among the most in-demand jobs listed in this article, data entry is by far the easiest to get into. You only need basic knowledge of document processing applications such as Microsoft Word and Excel.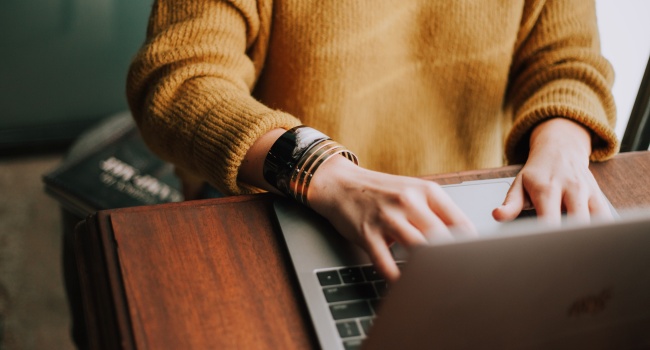 The basic job description of a Data Entry Specialist is to verify and digitize data. Mostly, you'd need to handle administrative tasks related to as the name suggests – data entry.
But much like Virtual Assistant roles, a Data Entry Specialist's job description still depends on the client. For example, a Data Entry Specialist from the Philippines might be tasked to collect data, bills, client info, financial statements, invoices, or receipts.
Similar to VAs, a Data Entry Specialist can also freelance or work in BPO companies. Even as a fresh graduate with no experience, you can easily apply as a Data Entry Specialist online.
If you want to apply for the position, check out how you can effectively prepare for your Data Entry Specialist interview.
Recruitment Associate / Recruitment Specialists
As companies continue to expand, they're going to need more people to fill vacant job positions. But how can these companies find the right people for the job? That's where Recruitment Associates and Specialists come in!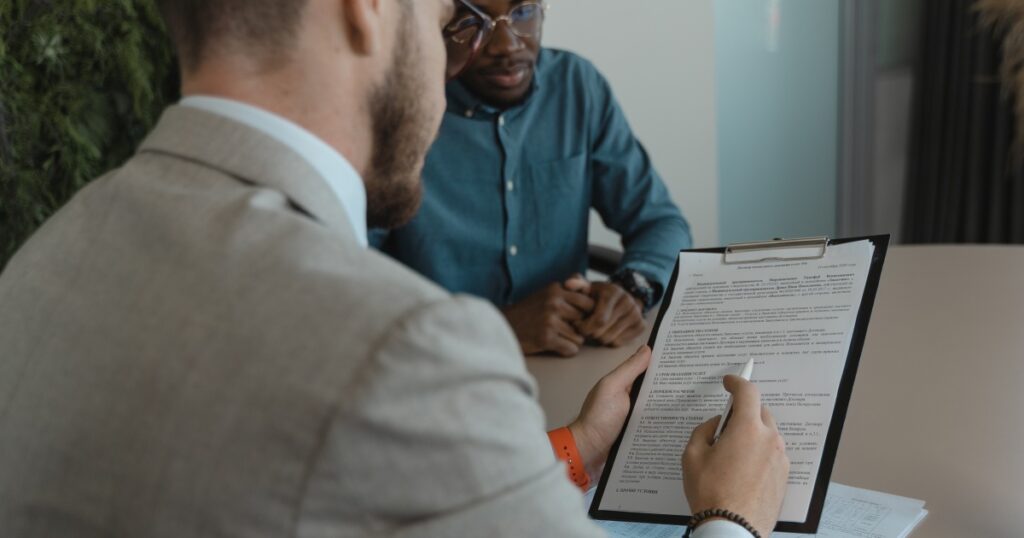 A Recruitment Specialist's job description primarily revolves around screening candidates. Additionally, they can also be tasked with sourcing potential applicants and providing a post-screening assessment.
Meanwhile, a Recruitment Associate helps out specialists with the following:
Scheduling calls and interviews
Maintaining candidate database
Handle applicant paperwork
Produce daily reports
Every day, a company can get hundreds upon hundreds of applicants. To handle this, the recruitment team assigns the workload amongst team members to lessen the individual burden.
With this, a typical day for the recruitment team could consist of associates calling leads for initial interviews or following up on no-show candidates. Afterward, those who pass the initial interview can be eligible for the second interview. Usually, this is conducted by the recruitment specialists.
If you're a graduate of psychology-related courses, you can easily apply for these jobs. Naturally, as a member of the recruitment team, you'd be tasked to assess the capabilities of an applicant. And, who better to do this, than psych graduates!
Accounting Related Jobs
Accountants, accounting analysts, and other related jobs are highly in-demand this 2022. The primary responsibilities of these people are handling administrative tasks.
Among these tasks are the following:
Perform initial review functions to ensure that supporting papers are adequate before processing, in accordance with the client's rules and procedures.
Make journal entries for the received manual expense reports after performing analysis and calculating related taxes.
In most cases, companies are going to ask if you have experience with software such as QuickBooks, Microsoft Excel, and other SAP applications.
Accountants or Accounting Analysts can also become part of a BPO company and work as virtual assistants. But, much like most positions within the industry, competition is very difficult.
But, you can definitely prepare for your next accounting analyst interview.
Government-Related Jobs
There are a lot of people who want to work in the Philippine government. If you manage to land a job, you'll get several benefits including job security and a pension.
Generally, you'd want to pass your civil service exam before applying for a government job as it is one of the basic requirements. Once you've done that, the government offers several positions in different fields.
You can work for the government in the Information and Communications Technology field, education, tourism, finance, environment, and many more.
Check out this article from Filipiknow to get a more comprehensive list of available government jobs in the Philippines.
Education
Dr. Jose Rizal immortalized the phrase, "Ang Kabataan Ang Pag-Asa Ng Bayan" (The youth is the hope of the country). With that, the Philippines always emphasized the importance of education.
In fact, an article from the Manila Bulletin reported that the education sector was given the biggest budget hike in 2022. Currently, the budget for the Department of Education is around P36.8 billion higher than the previous.
In addition, there's also a sharp increase in local demands for educators. Both government and private schools are looking for teachers to fill positions. You can also opt to go online and become an ESL teacher (English as a Second Language).
Healthcare / Medical
Based on a study from Jobstreet, the medical/health care industry sits at #8 among the top 10 hiring industries in the Philippines. It's quite a surprising detail considering the effects of the pandemic.
Still, here are the top jobs that are in demand in the medical industry:
Nurse
Physician
Pharmacist
Medical Technologist
Healthcare Customer Care Representative
Healthcare Data Management Specialist
Medical Coder
So, now that you've learned about the most in-demand jobs in the Philippines, Global Strategic wants to hear from you. Apply today and become our newest Back Office Associate or Call Center Representative or talk to our Recruiters about our other roles and whether or not you would be a fit.