Top 5 Interview Questions for Back Office Associate Applicants
During the initial interview process, Recruiters can ask a Back Office Associate several questions regarding general and technical topics. In this article, we are going to go in-depth on the best ways to answer these questions, but before that, let's first define what exactly is a Back Office Associate and what is their role in a company?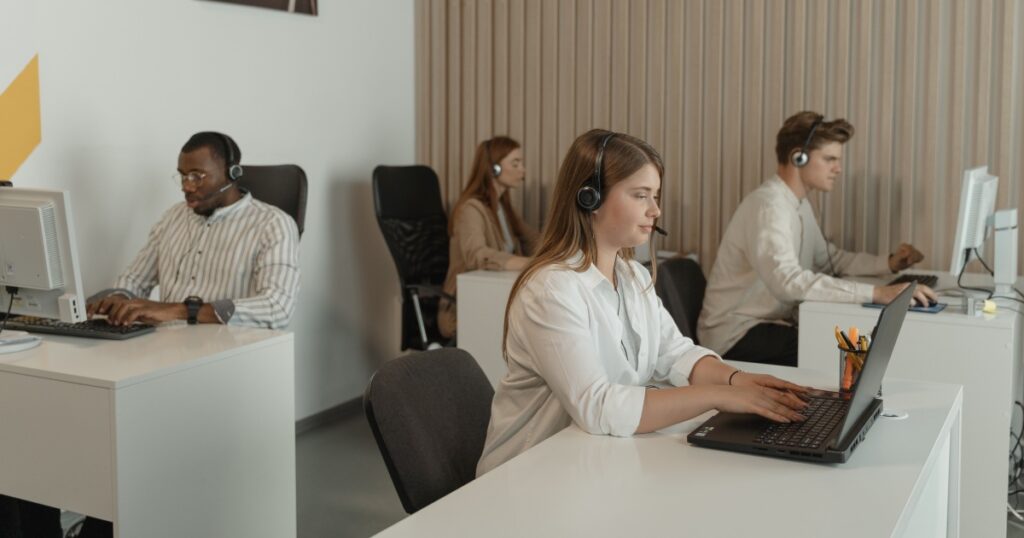 In the Philippines, Business Process Outsourcing (BPO) companies are making waves. Now, BPO companies are hiring more and more people for a variety of different positions. Among these is the "Back Office Associate ".
Usually, a Back-Office Associate (BOA) helps clients with a variety of needs that can be completed remotely. This may vary as each client may require different tasks, but generally, a BOA is tasked with administrative work such as:
data entry
order processing
online research
customer service
virtual reception
handling appointments,
What Can You Expect During a Back Office Associate Interview?
Applicants for this position need to prepare to answer general questions recruiters usually ask. These include questions such as "tell me about yourself?", "describe your strengths & weaknesses", or even "why do you want to work for this company?".
Although in the latter portion of the interview process, you could face questions that are situational or based on your own experience, there are some common questions that are typical for most BOA interviews. With that being said, here are the top questions for Back Office Associates:
GENERAL QUESTIONS FOR BACK-OFFICE APPLICANTS
Tell me about yourself – When it comes to job interviews, this question is almost unavoidable. So, when answering this question, explain your experience, education, technical skills, and abilities while also highlighting your passions and hobbies and how you are outside of work. Additionally, include how these passions, hobbies, and other interests could help your work or make you a good fit for the role.
What do you know about our company? – As a Back-Office Associate, you will be working on a computer and there even may be times when a client asks you to do research. So, Recruiters would sometimes ask what you know about the company to gauge if you've proactively done your due diligence and besides, it's a good opportunity to demonstrate that you take the role seriously, know how to use a computer, and can handle some basic web navigation. 10 minutes of online research could make or break your interview.
Why do you want to work as a Back Office Associate? – There are several ways how to answer this question. You can say that you've become interested in the job, somebody encouraged you to pursue the career, or you got inspired by somebody close to you.

For example, you can answer: "I want to work as a BOA because I'm genuinely interested in this new type of career opportunity. I'm also passionate about learning new things and expressing my ideas and I believe this company allows me to do so".
How much is your expected salary – Naturally, compensation is an important issue to discuss. So, when answering this, talk about how you've done the research and base your salary expectation on that along with your experience.

Meanwhile, if you have no experience as a BOA, you can definitely say that your expected salary is within a certain range but you're flexible when it comes to it.
Do you have experience working in the BPO Industry – Most Back-Office Associate positions are with BPO companies. Interviewers ask this to gauge if you'd be willing to do shifting schedules or night shifts and to get an idea of some of the types of tasks and accounts that you've previously handled.
Even if you have no experience, you shouldn't be afraid of applying, in fact, often no experience is a plus! Being a beginner BOA is not an issue as long as you have the necessary skills, the right attitude, and a willingness to learn. Global Strategic is accepting applicants for Back Office Associates regardless of experience.
Whether you are looking to become a Back Office Associate or already are one and want to take the next step in your career journey, Global Strategic wants to hear from you. Apply today and become our newest Back Office Associate or talk to our Recruiters about any of our other open positions.