Here's What You Can Expect If You Want to Apply as a Back Office Associate in the Philippines
As a Back Office Associate, you can expect a broad range of tasks, usually depending on the client and their needs. Even if you can't prepare for your exact tasks, you can still be prepared for a usual workday. So just what can a new hire expect during their first days of work as a BOA in the Philippines?
A Back Office Associate is someone who's part of an organization's backbone and their duties and responsibilities are integral in keeping operations running smoothly. Much like every job, training new hires is of the utmost importance. If you get a job as a BOA, chances are you won't be thrown in front of clients straight away and in some cases, you won't have client-facing responsibilities at all.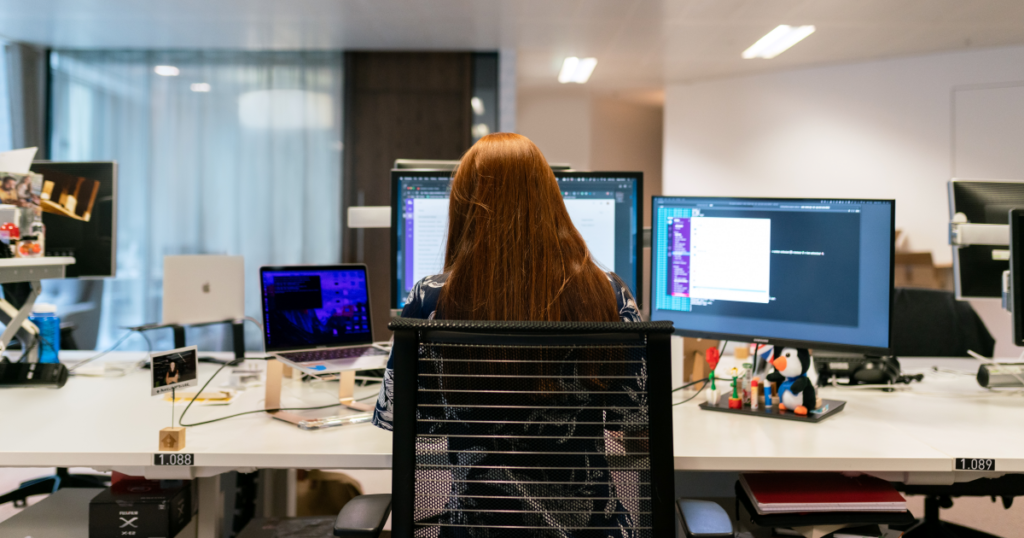 Generally, a Back Office Associate works on administrative tasks. For example, you'd be responsible for data entry work, answering emails, scheduling, or appointment setting duties. Sometimes you will make or receive some phone calls to clients or vendors- it all depends on your specific client and their own tasks.
So, expect trainers to help you familiarize the different tools needed for your daily tasks. Also, if you want a deeper discussion on these tasks, check out the article below:
Back Office Associate Job Description – Duties & Responsibilities Of BOA
Meanwhile, here is a list of some of the common tasks you'd expect to be assigned to a Back Office Associate:
data entry
order processing
online research
customer service
virtual reception
handling appointments
Now, being a part of a back-office team means that you need to use different software for your daily responsibilities. Therefore, you'd want to take a look at this common software used for both Virtual Assistants and Back Office Associates:
Software Tools for Back Office Associates & Virtual Assistants
Naturally, there are many several similarities between a Virtual Assistant and a Back Office Associate. Therefore, both professions practically use the same tools. Thus, here are the top software Virtual Assistants and Back Office associates use:
Microsoft Office (Word/Excel) – For administrative tasks, writing applications such as Microsoft Word and WPS are the go-to. As a BOA, you'd be handling documents, pdf files, and others. On the other hand, Excel can be used for simple bookkeeping tasks, databases, and reporting.
DocuSign – As you're working remotely, there will always be times when you're going to need an e-signature, and the best way to get this is through DocuSign. When you send a document, you can mark where a signature is needed. Afterward, your clients can digitally sign making everything legally binding.
Microsoft Outlook – If you're working in a team, or even one-on-one with a client, then the channel of communication best suited is through emails. One of the most used is Outlook. Here, you can send important documents through a secured channel.
Calendy – As a Back Office Associate, you could be tasked to handle appointment setting duties. So, you would need scheduling software that fits your needs. Calendy helps you set up meetings by simply specifying slots available and allowing the person to choose their most convenient time.
Time Doctor – Time Doctor is a great option for time monitoring and payroll in one package. Clients can see how much time you spent on each activity, as well as what applications and websites you used.
Where can you apply as a Back Office Associate in the Philippines?
If you want to pursue a career as a Back Office Associate, you have two options – freelancing or joining a BPO company. Naturally, both have their own pros and cons. And, in this part of the article, we're going to go through some of these.
Additionally, we're going to answer some of the most commonly asked questions regarding Back Office Associates and Virtual Assistants. With that, here are the pros and cons of freelancing and joining a BPO.
Benefits of Applying as a Back Office Associate In BPO Companies
Applying to a BPO company such as Global Strategic provides applicants with excellent opportunities for career growth. Furthermore, employees get the benefit of working with a team and learning from top professionals in the field.
Along with this, here are other benefits of applying to a BPO company for a Back Office position:
Consistent Revenue Stream
Joining a BPO company as opposed to going freelance means that you'd be having consistent cash flow. Every month, or bi-monthly, you'd be given a salary. Meanwhile, freelancers need to have clients for commission.
BPO Companies Provide Better Benefits Vs Freelance
In today's time, healthcare and insurance are of the utmost importance. Employees under BPO companies get to have these benefits or even give these to family members. Additionally, companies can provide paid leaves, days off, and more.
In the Philippines, companies are also required to pay for your Social Security System (SSS) remittance. On the other hand, a freelancer has to do this manually.
Career Advancement in BPO Companies
There are incredible career opportunities for those working in the BPO industry, especially for Back Office Associate or Virtual Assistant positions. Employees who are regularized can apply for managerial, supervisory, or support positions.
Meanwhile, freelancers don't have this opportunity. Although, as a freelancer, you get to be your own boss. Still, advancements in position also come with greater financial incentives.
You get to work with teams and learn from Professionals
Joining a BPO company is an opportunity to learn from the best. As the industry gets more competitive, it's important that you get as much information as you can. The fastest way of doing that is through learning from top professionals in their field. Working for a BPO company allows you to spend time and learn from others, thus making your own skillset more well-rounded and stronger while also gaining critical experience.
Key Takeaways from Back Office Jobs in the PH
There will always be advantages and disadvantages to every job position out there. Whether you're into freelancing or want to get into the BPO industry, the most important thing to consider is where you feel most comfortable.
If you want to take risks and pursue freelancing, then it is always an option. Meanwhile, if you want more security and financial stability, then going the BPO route could be perfect for you.
Now that you know what to expect from Back Office Associate jobs in the Philippines, it's time for you to decide which route you'd want to take. Whether you're already working as one or would like to take the first steps toward a career as a Back Office Associate, Global Strategic will be there for you.
Apply now and be our next Back Office Associate!