How To Answer The Top Interview Questions For An Accounting Analyst Applicant
An Accounting Analyst applicant should always be prepared to answer technical questions during the interview process. However, with the field being so broad, how can you prepare for your next interview? Which topics should you brush up on?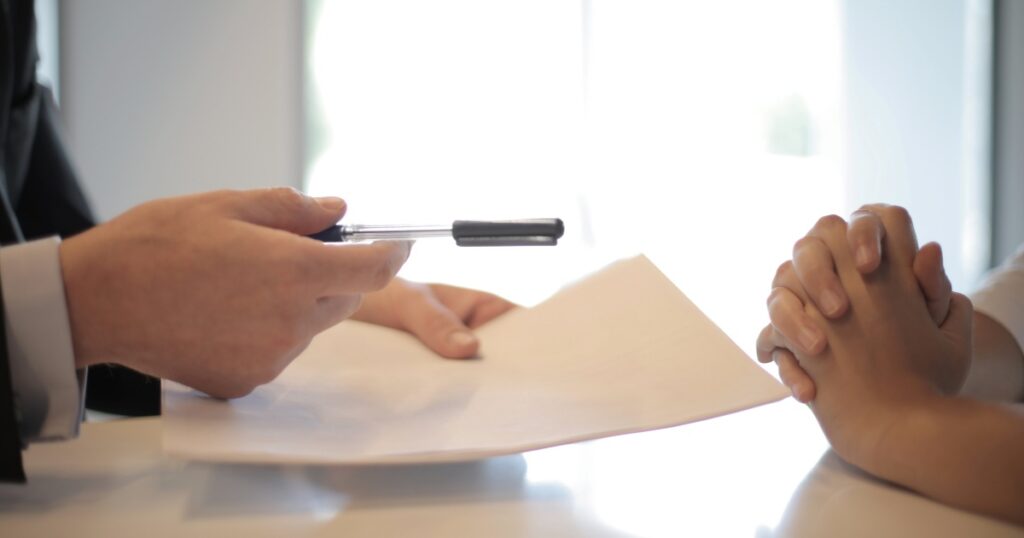 In this article, we are going in-depth into some of the most common interview questions for Accounting Analysts from the Philippines. Furthermore, we're going to give some example answers you can draw inspiration from.
But before going into it, let's first discuss what you should expect when going to your next interview.
ACCOUNTING ANALYST INTERVIEW EXPECTATIONS
Even if you have the technical aspects of accounting on lock, interviews could still focus on one's personality rather than skills. As such, an applicant needs to prepare to answer some basic questions.
For starters, most Recruiters, especially during your initial interview, may ask "Tell me about yourself". Additionally, they might ask questions about why you want to work in the company.
So, if you want to learn more about the best ways to answer these questions check out the link below:
Fresh Grad Interview Questions – Commonly Asked Questions & Answers
TECHNICAL QUESTIONS FOR ACCOUNTING ANALYSTS
Now that we've established the common interview questions, it's about time that we get technical! A straightforward question that interviewers ask would be about your experience. During the application process, recruiters would have seen your resume and asked questions based on what you've done.
WHAT ACCOUNTING TOOLS ARE YOU FAMILIAR WITH?
For example, your interviewer may ask you which accounting tools you're most familiar with. Among the most common software used in accounting would be QuickBooks. As such, you might want to review some of its basic functionalities. Any other software or systems that you can brush up on always is a plus too.
CAN YOU GIVE EXAMPLES OF ACCOUNTING REPORTS YOU'VE DONE?
When asked this question, it's good practice to "show & tell". This means that when you're showing your examples to the interviewer, explain the process that came along with it. Emphasize the accounting principles, practices, and procedures you did when creating the financial report.
HOW DO YOU EVALUATE FINANCIAL DATA?
As an accounting analyst, one of your tasks is to ensure that the financial data you've obtained is accurate and reliable. When answering this question, focus on detailing the quality control measures you've used in the past.
Each applicant may have their own structure or process- but be sure to highlight what you do to ensure the accuracy of the financial information you receive.
WHAT ARE YOUR BIGGEST STRENGTHS AS AN ANALYST?
The question "what are your strengths?" may be asked during the first or second interview. However, this could pop up again during the technical interview. As such, you might want to focus on strengths that directly elevate your job process as an accounting analyst. Here are some examples:
Keen eye for detail
Strategic decision-making abilities
Organizational skills
Adaptability in using new tools
Excellent Communication Skills
WHAT'S THE BIGGEST CHALLENGE AN ACCOUNTING ANALYST FACES TODAY?
An interviewer might ask this question to gauge your knowledge of the overall landscape of the accounting world. To answer this question, all you need to do is be genuine about the issues you've faced before and the things you expect to face in the present and future.
Here is an example of how to answer this question:
"I think that one of the biggest challenges an accounting analyst might face today is the lack of IT literature in the accounting field. Even with new technology being developed at a rapid pace, accounting can still struggle with how to efficiently use new tools".
Still, addressing a problem isn't enough. You'd also want to add your own solution to these challenges. For the example given above, you can add:

"I think that we can fix this issue by defining the business tools needed by a company or client and providing ample training for Accounting Analysts on that specific tool".
So, now that you're ready to take on your next Accounting Analyst interview and want to take the next step in your career journey, Global Strategic wants to hear from you. Apply today and become our newest Accounting Analyst or talk to our Recruiters about our other roles and whether or not you would be a fit.