Apply Now As An Accounting Analyst In The Philippines!
ACCOUNTING ANALYST – Global Strategic is offering career opportunities for accounting graduates from the Philippines! Join us and develop your accounting skills while also building your client engagement and collaboration experience.
So, if you're looking for accounting-related jobs, Global Strategic has you covered! Through the company's online portal, applicants can easily send their personal info and expect interviews asap. Here, applicants can have a chance to work with talented people that can help grow their careers.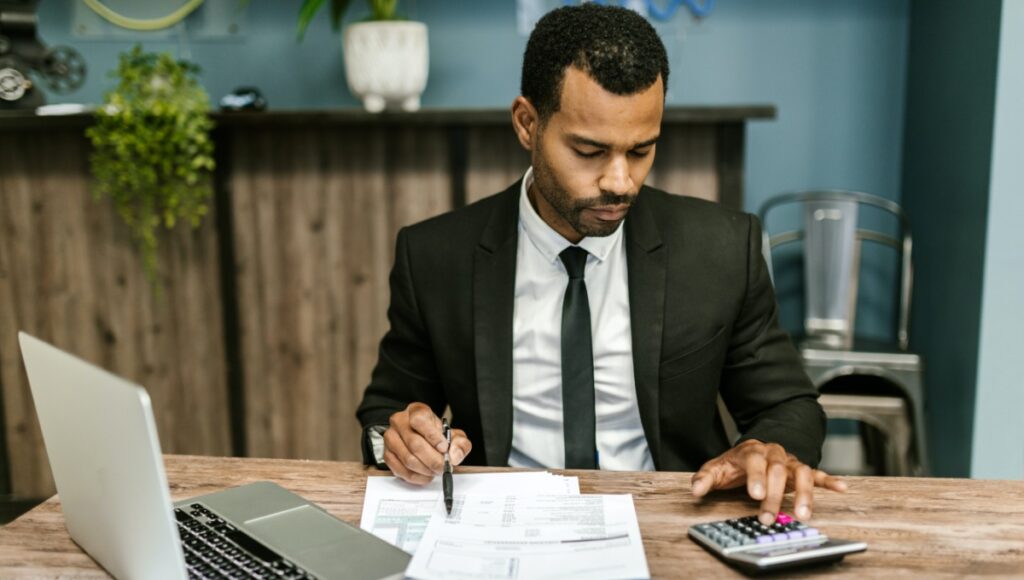 I'm sure if you're a new grad of an accounting discipline that sounds great, but you may be wondering just what exactly are the duties and responsibilities of an Accounting Analyst?
ACCOUNTING ANALYST JOB DESCRIPTION
As an Accounting Analyst, you are tasked to perform a variety of administrative duties, some of which involve accounting. Businesses and clients rely on you to help track their financials, expenses, and maybe even provide financial forecasts. For some clients, they will have you assist with preparing financial reports.
The full list of tasks given to you depends on your level of experience and education, as well as the client themself. But generally, Accounting Analysts work with their client's income statements, balance sheets, cash flow, and capital statements. For many Accounting Analysts, they have the opportunity to not only to use and enhance their accounting skills but also will learn other skills depending on a client's business and operations. For those starting their career or looking for a long-term career shift, this model allows them to use their experience and education but also to become more well-rounded in other high-value tasks.
In addition, clients may ask accounting analysts to help them reduce business costs or increase revenue streams and profit margins. Here are some of the other possible tasks accounting analysts need to do:
Perform initial review functions to ensure that supporting papers are adequate before processing, in accordance with the client's rules and procedures.
Make journal entries for the received manual expense reports after performing analysis and calculating related taxes.
GENERAL ACCOUNTING ANALYSTS
A general accounting analyst is required to create and monitor SAP tables, handle queries from clients or intercompany questions, perform mark-up analysis and propose adjustments. Meanwhile, some of the qualifications required for this position include the following:
A graduate of any course related to accounting.
Experience with using SAP-related software and applications such as Microsoft Excel.
Excellent organizational and communication skills.
Data-driven and able to produce reports based on statistics and data analytics.
Has general knowledge of accounting principles.
TECHNICAL SKILLS REQUIRED
Accounting analysts need to have certain technical skills and knowledge on how to use software such as QuickBooks, Microsoft Excel, and other SAP applications. Using this software you may need to produce the following:
financial records
analyze data
generate ad hoc reports
In some cases, companies might look for accounting professionals with experience in databases such as MySQL, Oracle, Microsoft Access, and Microsoft SQL.
ACCOUNTING ANALYST RESUME EXAMPLES
Before starting your career as an accounting analyst, you're going to need a killer resume as the industry is highly competitive! As such, here are some tips and tricks to help you create a resume that stands out from the rest.
No matter what position you're applying for, you can always use the CAR Method – Context of the Situation, Action you took on, and Results of those Actions. To summarize, CAR is an easy way to structure the contents of your resume that reflects your achievements.
Here is an example of an accounting analyst resume using this method:
Meanwhile, here's something that you can put in your resume bio for accounting fresh graduates from Best Job Interview:
Hardworking graduate with a bachelor's degree in Accounting. Equipped, through hands-on experience, with technical accounting skills and a practical understanding of how to apply accounting and business knowledge. Accuracy and precision in all tasks ensures a high level of efficiency and successful problem resolution
ENTRY LEVEL ACCOUNTING JOBS IN PHILIPPINES
Here at Global Strategic, fresh graduates with no experience can apply as Accounting Analysts. Successful applications will have the opportunity to work with talented and creative individuals that can help grow their careers. If you're looking for the best place to start your career in accounting, Global Strategic might just be the company you've been looking for!