The Ultimate Guide To Answering Common Fresh Grad Interview Questions In the Philippines
FRESH GRAD INTERVIEW QUESTIONS – Congratulations! You just graduated and are ready to take the first steps toward achieving your career goals. Time to put away the books and pencils, forget about the cap and gown, and get into the workforce!
Unfortunately, sometimes even the most talented individuals have difficulties when it comes to dreaded interviews – and for good reason. Interviews can be stressful, especially if you are unprepared. Fear not, we are here to help!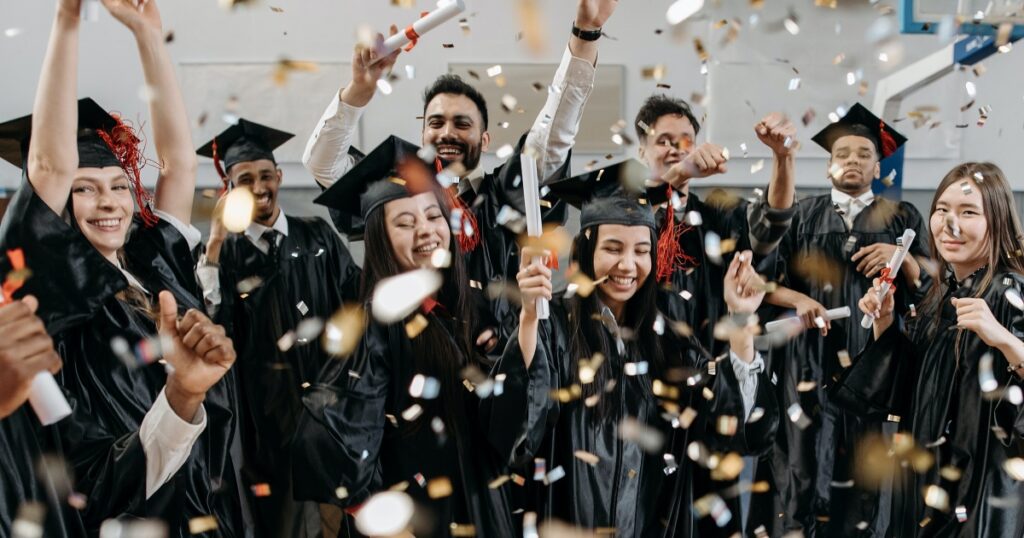 Firstly, think about why you got an interview in the first place. It means that someone on the recruitment team took a look at your resume and saw your potential and thinks you may be a fit for the job. That means, on paper, you belong. Now, it's time to talk to them and show everybody what you got!
That's why in this article, we're going to help prepare you for your next interview by showing you how to answer some of these common questions. Before we jump right into these, be sure to take note of the following job-hunting tips:
Bring extra copies of your CV
Prepare samples of past work
Arrive early for your meeting
Be enthusiastic about your interview.
Update your online work-related profiles such as LinkedIn.
TOP QUESTIONS FOR FRESH GRADS IN THE PHILIPPINES
TELL ME ABOUT YOURSELF
This question has become synonymous with stress, especially for a fresh graduate. If you have just graduated college and are starting to look for career opportunities, you might ask "Do I even know myself?".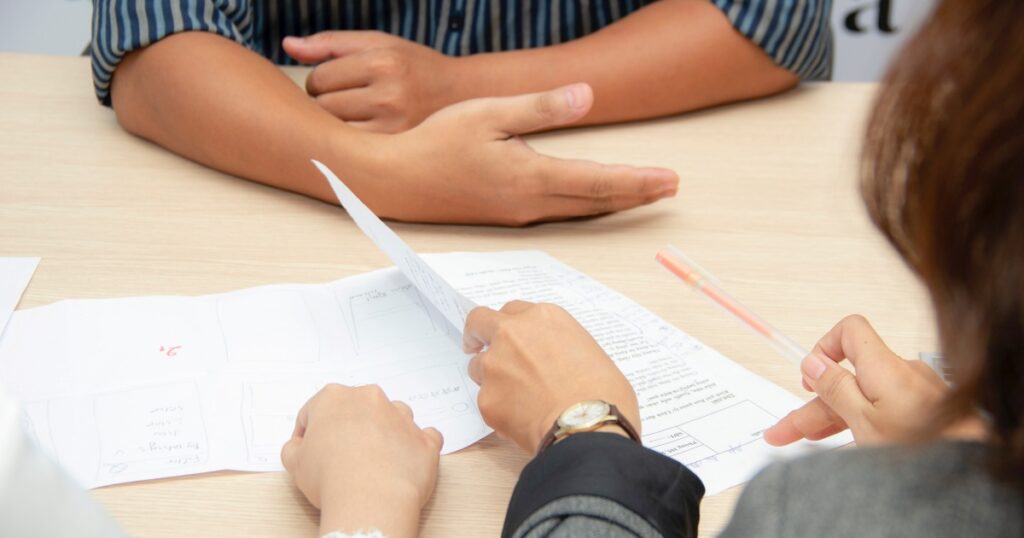 Well, of course, you do – in fact – you probably know yourself better than anyone else! That's why answering this question should be easy. The only thing keeping you from breezing through this is the nerves!
Still, there are some things that you need to watch out for when answering this question. For example, recruitment specialists don't want to hear your entire life story – that'll just be too long. Instead, highlight things in your life you're most passionate about that demonstrate your personality, attitude, skills, and experience.
This is also a perfect opportunity to showcase your achievements. The keyword to remember here is "show", and not just "tell".
What we mean by this is when you're describing your achievements, give key details on how you accomplished them, the challenges you had to face, and how you overcame them. Here is an example:
"I would consider myself an organized person. During my college days, I and my team won the best thesis but not because our project was groundbreaking. Mostly, it was due to great documentation and paperwork which I was in charge of".
Why Do You Want To Work Here?
When you're asked this question, the recruitment team is trying to test your knowledge of the company. That doesn't mean that you need to know all of the specifics, but it is a good idea to check their website, social media, and other available information. Knowing that is great, but don't just memorize their website, rather, show how you think that your skills would be a perfect fit for the company and how what you can offer is aligned with their industry and company culture.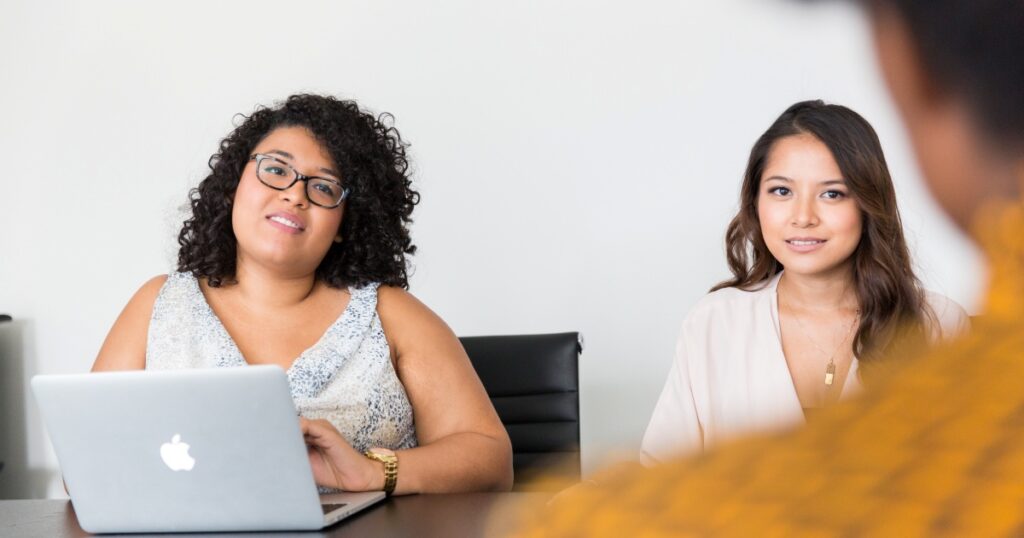 Also, you can highlight how your skills, advocacies, and beliefs align with the company you're trying to apply for. Here is an example:
"One of the main reasons I want to work here is because of your company's advocacies for the environment. When I was in college, I was also an advocate and volunteered for many environmental endeavors ".
Do you have prior experience?
Even if you're a fresh graduate, this question shouldn't scare you. When you're asked this, try to think about the things you've done during your academic years that are similar to the job.
Another thing you could think about is your part-time jobs, volunteer work, internships, and extracurricular activities. Here is an example of a Back Office Associate applicant.
"Even though I don't have experience as a Back Office Associate, I've done heavy documentation and organizational work when I was studying in college. Additionally, I've worked as a volunteer and handled calendar activities". You can also include some of your other skills here, for example, if you are a new graduate and have no work experience but want to apply for a Back Office Associate position, you can highlight your comfort with using a computer and ability to communicate. These are valuable skills that can help push a recruiter to consider your application further.
How would you handle conflicts in the workplace?
If the interviewer asks you how you could handle a conflict in the workplace that involves you, they're gauging your interpersonal skills and emotional intelligence. But, considering that you're a fresh grad, this probably means that you wouldn't have any experience with this. However, your lack of experience doesn't mean that you can't provide a good answer. For example, after you've told the interviewer that you're lucky enough to not have been in that situation, talk about a time that this happened to you when you were still in school and how you resolved this. This could be during important projects, org work, or even issues between friends.
Do you have any questions for me?
After all interviews, the one thing a recruitment specialist would ask you is "do you have any questions for me?". Usually, people look at this as a mere formality. However, this is a perfect opportunity for you to get to know the company better through the lens of someone who already works there.
Moreover, it also shows that you have initiative and presents you as somebody that's engaging, forward-thinking, and keen on details. Here is an example of how you could answer this:
"Can you tell me more about what you want to see me accomplish during my first few months if given the opportunity to work here?". Or you could ask "can you tell me more about the development opportunities that you have for fresh graduates like me?".
So now that you've gone through the top 5 interview questions most recruitment specialists have for a fresh grad, it's time for you to set up a schedule for your interview!
Global Strategic wants to hear from you. Whether you are a fresh graduate or already have experience, Apply today and become part of our growing team! Talk to our Recruiters about our available job positions today!