Here's The Best Way To Find Accounting Jobs In The Philippines This 2022
ACCOUNTING JOBS IN PHILIPPINES – As graduation day nears for accounting students, many are already thinking of starting their own careers. Now that you're already thinking about it, just how can you move forward and land a job in accounting this 2022?
If you're reading this, then it means that you've taken the first steps toward fulfilling your career goals- and that's definitely a good sign that you're on the right track! To move to the next step of getting hired, we'd like to show you some tips and tricks to make your footing in the world of accounting.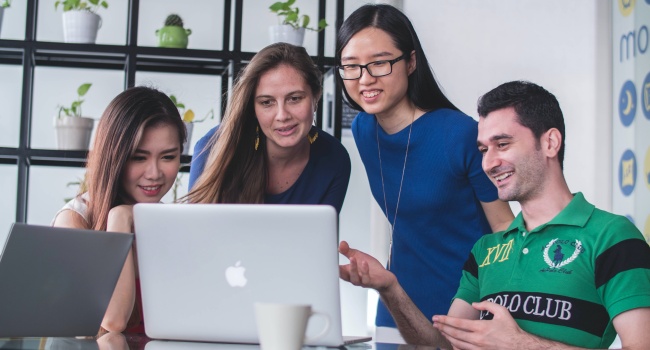 Now, before you start looking for jobs in accounting this 2022, you'd probably want to know a bit more about the actual responsibilities. However, with accounting, there are a lot of options to choose from for your career path.
Because of these options, people often ask what the job description is for roles for accounting graduates, but, the answer to this question depends on what you want to pursue. With this in mind, here are some of the job opportunities for accounting graduates with no experience this 2022:
Accounting Analyst
Accountants
Back Office Assistants
Management
Accounting Staff
Government Work
Luckily, if you're looking for accounting-related jobs, Global Strategic has you covered! Through the company's online portal, applicants can easily send their personal info and expect interviews asap. Here, applicants can have a chance to work with talented people that can help grow their careers. Besides joining a growing organization in a thriving industry, the best part is that no experience is needed for some positions. If you're looking for the best place to start your career in accounting, Global Strategic might just be the company you've been looking for.
RESPONSIBILITIES OF ACCOUNTING ANALYSTS
Being an accounting analyst means that you're an integral part of the company. Thus, you need to be able to handle the following responsibilities:
Analyzing and auditing financial reports
Creating financial statements that encapsulate details regarding, profit, overhead, expenses, and tax deductions.
Auditing books and ensuring that everything is optimal and efficient
Maintaining the client's financial records.
Assessing financial operations and accounting department performance.
At Global Strategic, the responsibility of an accounting analyst depend on the client. Here are some of the tasks that may be asked of you:
Payroll Accounting
Financial Statement Preparation
Account Booking Maintenance
Account Payable Bookkeeping
Tax Services
QuickBooks
SKILLS REQUIRED FOR AN ACCOUNTING ANALYST
If you want to land a job after graduating from your accounting course, you will need certain skills to prove that you're a cut above the rest. Obviously, you'd first want to show off your actual accounting skills and demonstrate your abilities. However, most of the people in your field probably would have more or less the same capabilities. So just what type of skills should you have that can help you stand out from the rest of the pack?
More often than not, above the standard accounting skills that you possess, clients want accounting analysts that have excellent interpersonal and communication skills. At Global Strategic, your specific job description would depend on the client's needs and being able to properly communicate with them, especially doing most of your work online for a client abroad, you'll definitely have more success and a better relationship with them if your communication skills are a cut above.
Additionally, you might want to look into the following skills:
Problem Solving Skills
Technical Skills (QuickBooks)
Leadership Skills
Financial Literacy Skills
Critical Thinking Skills
Whether you are a fresh graduate in accounting or are an Accountant looking to make a career shift, Global Strategic is interested in talking to you!