Should I Go Home-Based or Office Based as a Virtual Assistant in the PH?
What's the difference between home-based vs office based when it comes to a Virtual Assistant role? In today's article, we're going to take an in-depth look at VAs in the Philippines.
Virtual Assistant jobs in the Philippines aren't new, but thanks to the rise of the gig economy, VA jobs rapidly rose to fame. 
Whether we like it or not, the pandemic had a huge role in this in during the past 3 years. As more jobs started to become remote, there has been a rise in demand for Virtual Assistants and many Filipinos grabbed the opportunity to join the industry.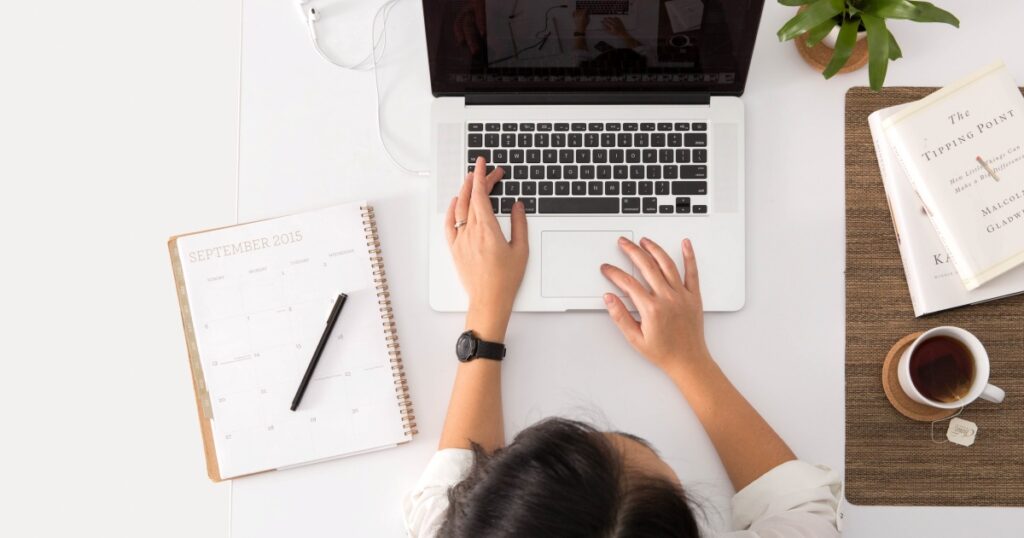 Who can blame them? The prospect of working from home, having a good salary, and maybe even working on your own time feels like a dream.
But the reality remains simple – anybody can work as a VA, however, not everybody can get a job as a VA.
Is Becoming a Virtual Assistant Worth It?
Currently, the Virtual Assistant landscape is extremely competitive. More and more Filipinos want to work as VAs but at the same time, you also have people in other countries competing for the same roles and for much lower prices.
Furthermore, if you're starting out with no experience, it's likely that clients wouldn't take a chance with you as cheaper, more experienced VAs are always an option.
Additionally, if you do get a client, you might think that you could continue doing work for them steadily but unfortunately, that's not always the case with many engagements being one-off, limited, or very short-term. That's why becoming a freelance VA can be risky as income won't be stable.
Still, the question becomes, is it worth it?
Virtual Assistants in the BPO Industry
Well, the question of whether or not becoming a freelance VA is worth it would always depend on you. For some, they can afford to take this route and put in the time and hope to find a stable client base. Sadly, others don't have this option- with bills to pay and families to feed, they need a steady and consistent paycheck and maybe even local government benefits.
That's where the Business Process Outsourcing (BPO) industry comes in. Before, the term BPO was synonymous with "call centers", but thanks to the rapid growth of the industry, BPO companies cover a wide range of opportunities for everybody- not just those who wish to be Call Center Agents.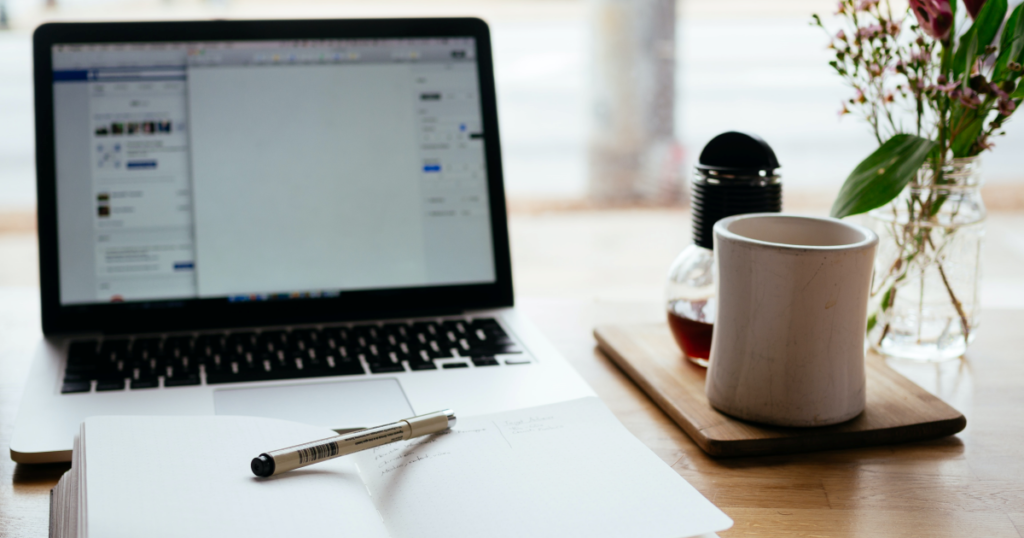 Moreover, because of the pandemic, a lot of BPOs offer work-from-home opportunities to their employees as well. Along with this, employees also receive bonuses, job security, health insurance, and a clear career path.
In the BPO world, employees can receive training, learn from others, and grow and advance with promotion opportunities. Still, we need to keep in mind that becoming a Virtual Assistant as a freelancer or an employee of a BPO company is both legitimate ways to start your career.
With all that said, there are some pros and cons when it comes to working as a home-based vs office-based VA in BPOs.
For example, working as a freelance VA means that you won't have insurance benefits or bonuses. Meanwhile, working in a BPO company means that you need to work a 9-hour shift, daily, and often at night (though freelance VAs also usually have to abide by this schedule as well).
Pros of Becoming a Virtual Assistant in a BPO Company
Basically, a VA in a BPO does exactly what a freelance Virtual Assistant does. However, the biggest factor that separates them would be financial stability.
In a previous article, we tackled how revenue streams affect freelance VAs and those working in BPOs. If you're a freelancer, clients pay you depending on your rate.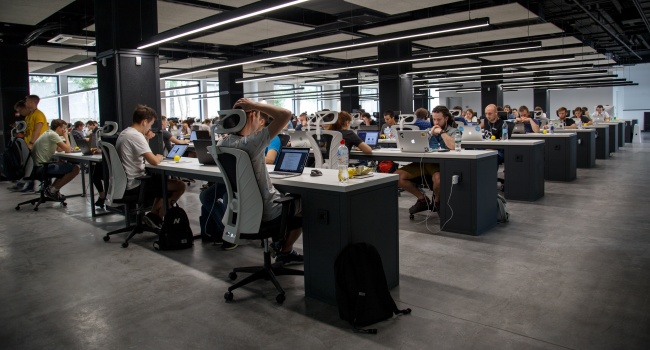 The issue now is if you don't have any clients in a particular month. This means that you don't get revenue and would rely on savings or other gigs. Meanwhile, working in a BPO company means you get a steady cash flow and career advancement opportunities.
Here are 5 benefits of working as a VA in BPO:
Healthcare and Insurance
Companies within the BPO industry are well known for providing some of the best benefits for their employees. Among these are health benefits and life insurance.
Most companies have partnerships with clinics that can offer free consultations. Furthermore, BPOs also have in-house nurses and doctors if you're feeling under the weather while at work.
Moreover, you can also add a family member to your insurance and health benefits. This could be extremely important during emergencies.
Higher Earnings
Securing a job in a BPO company means that you generally receive higher pay compared to local companies in the Philippines. This is possible thanks to international clients and partnerships BPOs have. Additionally, the BPO industry also has massive support from the government.
Success stories from people working in the BPO industry aren't new. You'd often hear about employees traveling outside the Philippines, building new homes, or sending siblings to college.
You can see this every day on social media, blog posts, and even in news outlets. That's why working in a BPO company is becoming more and more appealing, especially to the younger generation.
Career Advancements in BPO
When we talk about home-based vs office-based Virtual Assistant jobs, career advancement should be something that we need to consider.
Imagine yourself as a beginner trying to start a career as a Virtual Assistant. You've read a lot of articles online about what it takes to become a VA. However, nothing beats learning firsthand from industry professionals with years of experience under their belt.
Working in a BPO company means that you get to connect directly to clients without having to compete with thousands of other VAs. Along with this, you get tons of opportunities for career advancement or even opportunities to branch out into other fields.
Comfortable Workplace Environment
BPO companies have some of the best amenities in their offices which are usually found in the heart of a city. If you work in a BPO company, you'd likely see facilities built to address employees' needs.
For graveyard shift employees, you'd also have sleeping quarters. There would also be a pantry, training rooms, and a lot more. You also have the benefit of fast and stable internet connections.
Updated Equipment for Virtual Assistants
If you want to start your own career as a Virtual Assistant, then you'd need to pick up expensive equipment. Generally, you can do with a used laptop, but the mileage can definitely vary.
For starters, a good laptop needs to meet specific requirements that are fit for VA work. Furthermore, some clients have a minimum spec requirement when it comes to your equipment.
Additionally, you also need to buy peripherals such as a good quality headset, camera, and lighting. Sometimes, you also need to invest in generators in case of power outages in your area.
To start out, you might need on average P25,000 just for the laptop or desktop alone. Afterward, you'd need to buy other equipment which cost extra, and this is still on the low end of requirements and spend.
Meanwhile, working in a BPO company ensures that you have the best equipment for the job. Any issues you have with your equipment can be easily fixed or replaced thanks to in-house IT staff. And the best part about this is that you don't have to pay for any of these.
Benefits of Becoming a Freelance Virtual Assistant
For most people, going freelance is a dream, but the road is definitely not as easy as it seems. Now that we've gone through the Pros of being a VA in BPO, let's look at the benefits of going freelance.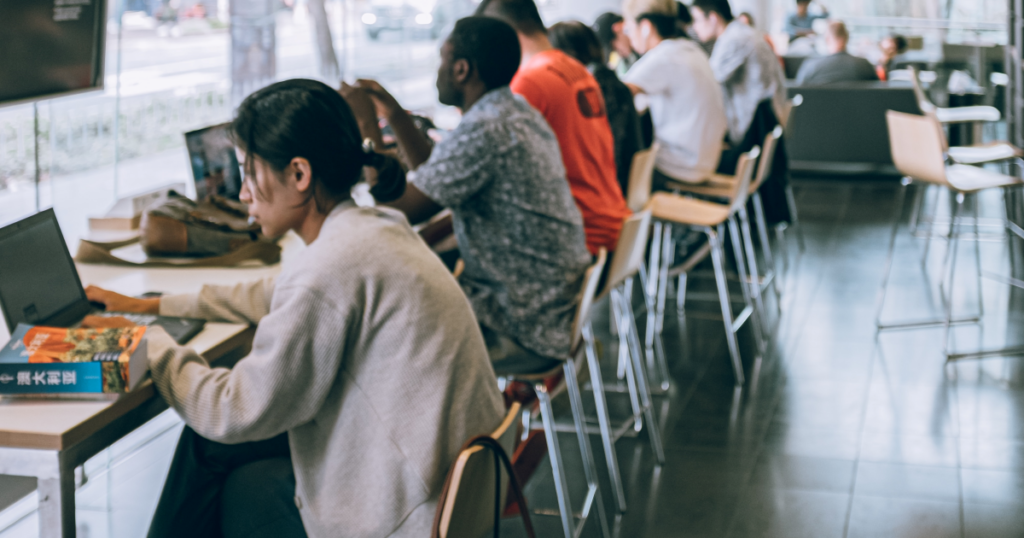 Flexibility with your Schedule
As a freelancer, you basically take control of your own time. Sure, clients are going to give you tasks but you're not necessarily bound to a specific timeline as long as you finish and deliver on your responsibilities. This always depends on the client though as they may require you to have a fixed schedule depending on their needs and your agreement with them.
Furthermore, you get to move away from the usual 9-5 workday and take charge of how your day is structured. You can start when you want to, and end when you want to unless a client specifies something like a time tracker.
Working Anywhere You Want To
Becoming a freelancer means that you can work remotely from basically anywhere in the world. But, if going to a beach in the Bahamas isn't what you're into at the moment, then you can definitely work from the comfort of your couch instead.
Just as long as you have a stable internet connection then you're set! A definite perk is saving on commute money, especially with the increasing gas prices.
You Can Choose Your Own Specialty
The term "Virtual Assistant" covers a wide range of topics and possible services. You can be a VA that specializes in data entry, social media marketing, accounting, or even scheduling.
Therefore, you can choose what niche you can prioritize your time and talents with and find clients after developing your skills.
Concentrate on a few essential services that you enjoy and are skilled at. Determine which chores your clients want assistance with and then decide which ones you enjoy the most. This empowers you to break out from the hamster wheel of repetitive tasks and pursue your passions.
You Can Set Your Own Rates
The best freelancer definitely knows their worth. Freelance VAs with a proven track record and good reviews from hundreds of clients can definitely set things on their own terms.
However, if you're still starting out with zero experience, then you need to set your rate lower to become more appealing to clients. Still, once you get the ball rolling, you can definitely climb the rate ladder.
Choosing Who You Work With
Becoming a freelancer means that you can be clear about who you want to work with. Through this, you can even determine if a certain client is a good fit for you.
You definitely don't want to fill your calendar with clients who are demanding, toxic, and push your boundaries. You want a client who respects who you are, understands boundaries and appreciates your work.
Whether you are looking to become a Virtual Assistant or already are one and want to take the next step in your career journey, Global Strategic wants to hear from you. Apply today and become our newest Back Office Associate or talk to our Recruiters about our other roles and whether or not you would be a fit.