Can Virtual Assistants Be Part of BPOs?
When we talk about the Business Process Outsourcing (BPO) industry, the first thing that comes to mind is call centers. However, some applicants are opting to be Virtual Assistants instead when joining BPO companies.
So, if you're wondering if Virtual Assistants can be part of the BPO industry, the answer is a definite yes! In essence, as long as you have a client outside of the Philippines, you are "outsourced". Thus, even if you're a freelancer, your clients are still outsourcing talent from another country.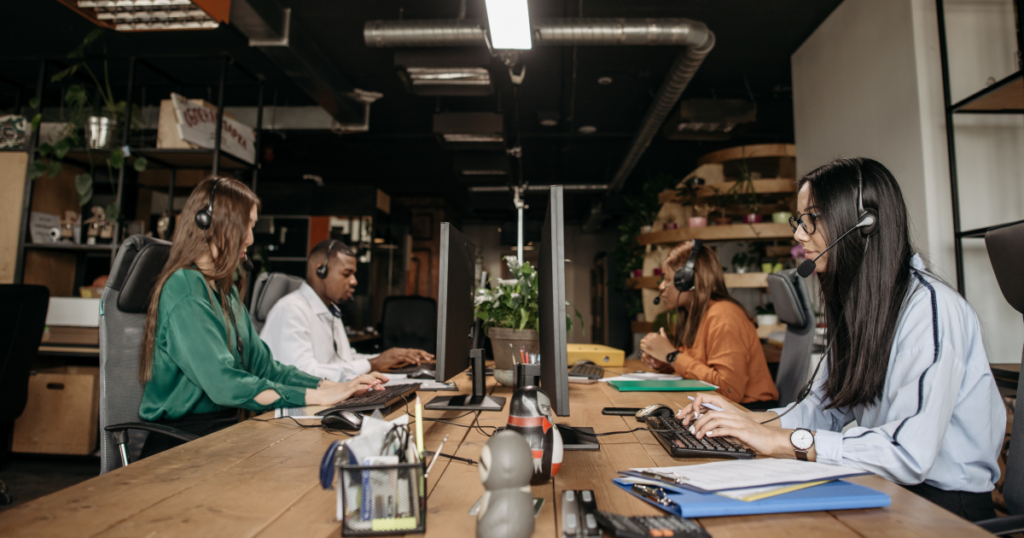 With that out of the way, what exactly does a Virtual Assistant do in a BPO company?
Basically, a VA in a BPO does whatever a freelance VA does. However, the biggest difference would be financial stability.
When you freelance, clients pay you depending on your rate. In that sense, if you don't have any clients in a particular month, you don't get a revenue stream. Meanwhile, if you work for a BPO company as a VA, you get a consistent cash flow in the form of your salary. Additionally, you get healthcare and insurance benefits. Furthermore, working in a BPO gives career advancement opportunities.
But, if we want to get into specifics, a Virtual Assistant's task would depend on the client's needs. For example, a client might ask you to do emails, inbound and outbound invoicing, or scheduling.
Another difference between a freelancer and a VA working in BPOs is the teams. With freelance work, you'd generally be riding solo. On the other hand, a virtual assistant in a BPO works with a team. As such, tasks are distributed among team members. Moreover, a team can also handle multiple clients at once.
Knowing all these, what does the day-to-day look like for a Virtual Assistant in the BPO industry?
Daily Tasks of a Virtual Assistant in BPOs
Another thing we need to consider if we want to work with BPOs is the schedule. Due to time zone differences, foreign clients are usually awake when the Philippines is asleep, so Virtual Assistants in a BPO setting (or freelancers) are likely to work the night shift. Some have no problem with this, others need to adjust, but keep in mind that at least you do receive a night shift differential and a much better commute due to less traffic.
Now, what can a Virtual Assistant expect after going to work and clocking in?
All BPO companies have different work requirements for employees. Moreover, since VAs would be working for clients, each client can have different requirements.
However, it's possible that VAs will need to do the following if they work in a BPO:
Check/review company and client emails – Working in the industry means working as a team. As such, reviewing company emails is an important part of a Virtual Assistant's daily tasks. Also, clients might have follow-up requests that need to be addressed.
Inbound and outbound invoicing – An invoice is basically a document that itemizes transactions between a buyer and a seller. In a Virtual Assistant's case, this would be directed toward your client, his/her business, or others.
Sending emails to tenants/owners – If you're working with real estate clients, then one of the things you need to be doing is send emails to tenants or owners of properties. This could range from sending out important documents, reminders, or appointments.
Create daily report tasks – Virtual Assistants in BPO companies are sometimes required to make a report of what they've done during the day. Maintaining a detailed record allows you to get insight into a project and improve its performance and productivity.
A virtual assistant's job would depend on the specific niche they're in. For example, a property management virtual assistant would likely have duties such as managing property listings, following up tenant concerns, and more.
Now that you know the daily tasks of a VA working in a BPO company in the Philippines, it's time you take your next steps toward fulfilling your career goals!
Whether you are looking to become a Virtual Assistant or already are one and want to take the next step in your career journey, Global Strategic wants to hear from you. Apply today and become our newest Back Office Associate or talk to our Recruiters about our other roles and whether or not you would be a fit.