Tired of chasing after documents, insurance, and other menial tasks? Well, a Property Management Virtual Assistant or a PMVA can help with all of that and more!
For the longest time, Property Managers have struggled with scalability issues. As such, you'd often see stagnant growth within a once thriving firm.
But, with the help of a PMVA, you'll have more time to focus on core activities – ones that drive profit to your business. As a result, firms get more time to look for new clients while all the heavy, repetitive document-related tasks are outsourced.
There are essentially two ways you can get a PMVA – Freelancing and Business Process Outsourcing (BPO) Companies.
Currently, the Philippines is hailed as the "BPO Capital Of the World". Clients from the US and other countries continue outsourcing their work to the Philippines to Business Process Outsourcing providers at a record pace.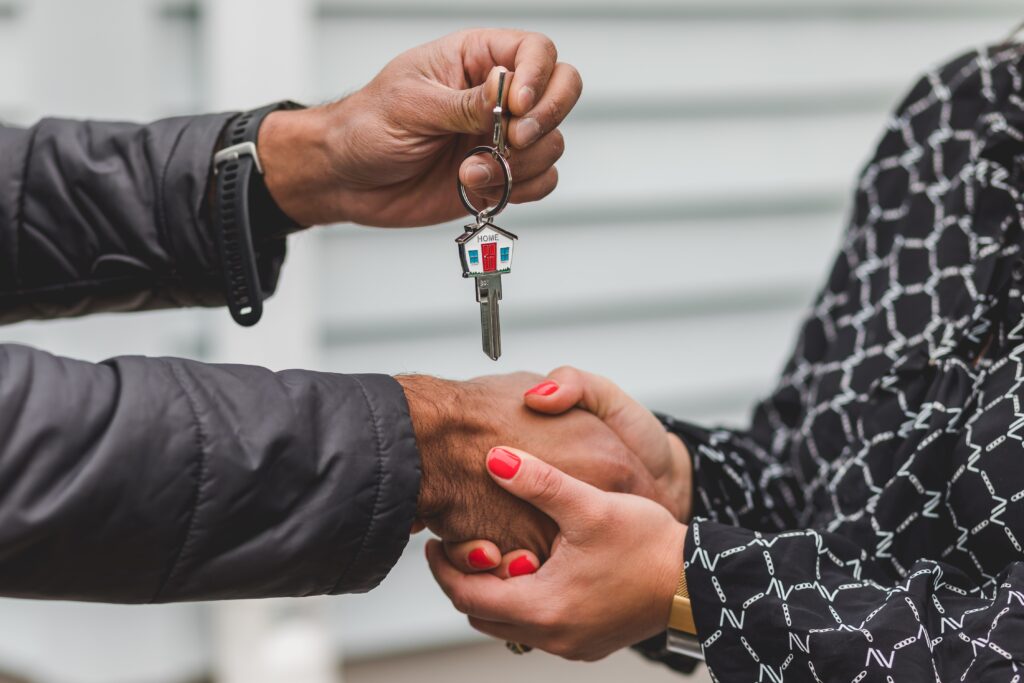 For several years, top high-performing businesses have used outsourcing as a powerful tool to drive productivity. Furthermore, clients can expect to save big on labor costs if they choose to outsource.
If you find the right partner with industry-trained PMVAs, you can ensure that your property management business is in good hands.
Even before the pandemic, the Philippines saw a rising trend in virtual assistant work. And, companies such as Global Strategic have capitalized on this shift and developed some of the best property management VAs the country has to offer.
With a strong post-pandemic drive toward remote work, Global Strategic has positioned itself as an in-demand service provider for companies across many industries, with Property Management being at the forefront.
To give a quick rundown, PMVAs can provide clients with several services including, but not limited to the following:
Additionally, Virtual Assistants can still work within your typical working hours despite the difference in time zones. As such, you could easily contact your offshore virtual assistants if needed and communicate with them the same way you would someone working in your locale.
So with this in mind, here are some ways a PMVA can help your business flow.
How Can a Remote Property Management Virtual Assistant Help My Business?
As mentioned earlier, there are several tasks that a virtual assistant can help you with. So, in this part of the article, we are going to discuss the importance of hiring a PMVA.
Hiring a PMVA is only one step of the process- good communication is needed in order to ensure that operations run smoothly.
Thus, clients need to make sure that tasks delegated to their remote assistants are clear. With that in mind, here are some duties that a PMVA can help with on a day-to-day basis.
Tasks To Delegate to Your Property Management Virtual Assistant
Administrative Tasks
At its core, a PMVA is going to spearhead the administrative tasks of your organization. This includes documentation, receipts, invoices and outvoices, bank accounts, and more.
However, these are merely surface-level duties of a virtual assistant. A VA does phone and email support for clients, ensuring that customers are kept up-to-date.
Creating And Processing Work Orders
Without the help of outsourcing and remote virtual assistants, the bulk of your time can be spent sending out eviction notices, documents on moving in and out, or maintenance. But, businesses that invested in outsourced work order processing already provide value by freeing up time and resources.
Additionally, a VA is in charge of following up on rental properties, repair items, and more. Obviously, local or in-house personnel can be hired for this task, but chances are that you'd still need to pay a premium for this alone.
Screening Property Applicants
Another document-heavy task is screening tenant applicants for leasing properties. In a perfect world, clients would immediately give all the necessary documents. The reality is that oftentimes, you are stuck chasing after missing documents and files.
Luckily, a PMVA can do all of that work for you! Your remote staff can make sure that all requirements are provided before sending an application overview to the owner or property manager.
Listing & Online Management
Global Strategic's team consists of highly-trained remote assistants experienced with using Property Management software such as, "AppFolio, PropertyMeld, Rent Manager, Propertyware, Showmojo, MLS, Zillow, Buildium", and more.
Through this, clients are assured to receive consistent updates on listings the moment they show up on the market.
Reconciling Bank Accounts
Bank Reconciliation is a huge deal when it comes to outsourcing property management tasks. As such, a remote property management assistant is also trained in balancing sheets with your bank statement.
Moreover, they can look at the differences between the two and resolve discrepancies. In doing so, a PMVA can also identify if there are any fraudulent transactions.
What Are the Costs Of Hiring a Property Management Virtual Assistant?
When it comes to outsourcing, the number question would probably be "how much does it cost?". Well, the answer would depend on your needs.
Each organization has different needs. And, for each of those needs, you can definitely apply a different pricing model. To learn more about these pricing structures, check out our article below on the costs of outsourcing to the Philippines.
But, to give you a quick overview, let's take a look at the cost of freelance virtual assistants in the property management niche.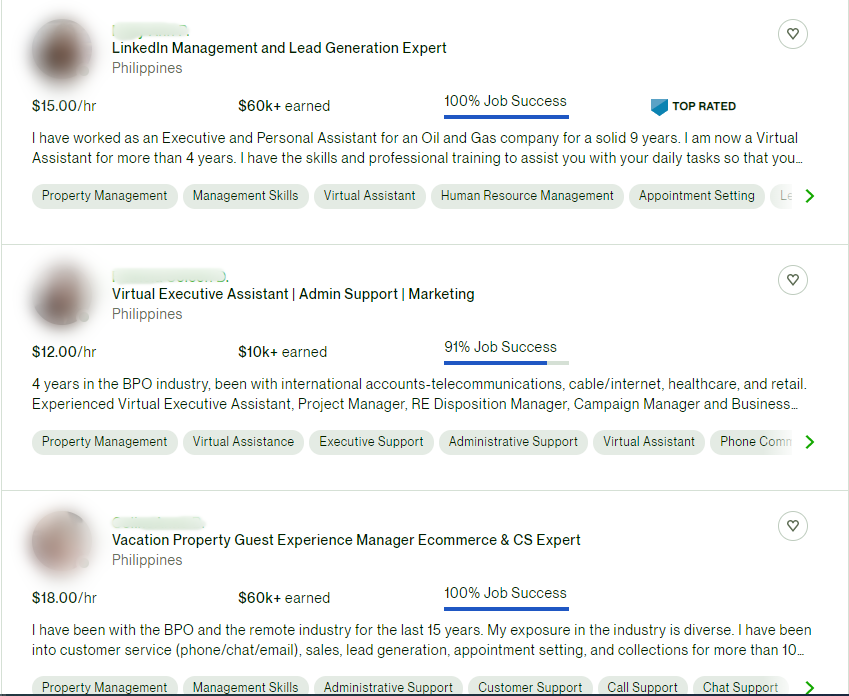 A quick job search from Upwork shows that the average hourly rate for virtual assistants in the property management niche is around $12-18 an hour. But, even with the recommendations and the success rates – hiring freelancers can still be up to luck.
What works for other companies might not work for you. More importantly, you might still get issues other than salary. In the Philippines for example, a large majority of the population is susceptible to power outages, storms, loud parties, and even roosters crowing in the background.
You can definitely go for cheaper freelancers. However, you'd often run into problems where your freelancer needs extra equipment, training, and more.
Office-Based Outsourcing
Going freelance can work. But this definitely takes time. When it comes to choosing this route, consistency may become an issue as not all freelancers are the same.
Meanwhile, if you choose to outsource to a BPO company in the Philippines, the issues stated above are more than likely to be resolved. You would have additional layers of supervision, management, training, and escalation, and also access to a broader range of skills and remediation in the event of any problems or even the need to replace or add more staff.
By choosing a reputable partner with experience you also mitigate your own risk which can be especially crucial when choosing to outsource your work across the world.
Benefits Of Choosing Office-Based Outsourcing
Another benefit of choosing outsourcing to a BPO company is that you are paying a service provider to handle the salary, government filings, taxes, benefits, and all other necessities. Rather than absorbing the responsibility and liability of a staff member yourself, you are only engaging the BPO provider who then handles these issues, allowing you to focus on your business and not time-consuming overhead tasks.
If you think a Virtual Assistant may be a good fit for your business, contact us today to learn more about how Global Strategic can help solve your staffing needs while also saving you money.