There's a rapid increase in companies investing in outsourcing back-office operations to countries like the Philippines. Among the industries at the forefront of this trend is Property Management.
Amid the pandemic, a large percentage of the workforce shifted online and this paved the way for more organizations to look into remote services and eventually, outsourcing.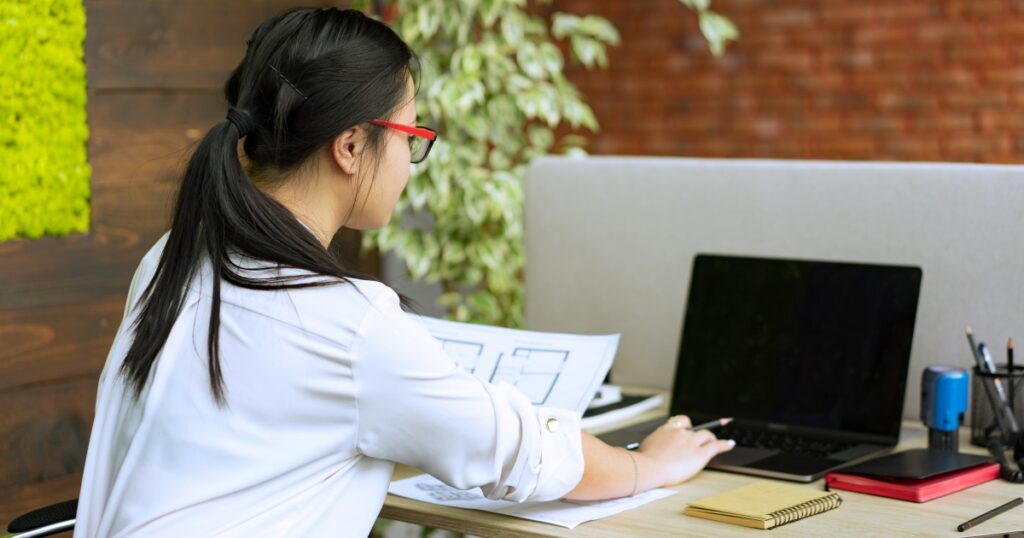 Currently, 95% of large enterprises are already outsourcing their services to countries like the Philippines. Meanwhile, only a small percentage (0.5%) of Small and Medium Enterprises do. Thus, those who already embraced outsourcing have reaped its rewards.
Cushman and Wakefield conducted a case study on the percentage of clients opting for outsourcing services and arrived at this conclusion:

The study suggested that 89% of property management clients already outsourced to service providers. Additionally, the top countries for outsourcing are still India and the Philippines.
Outsource Accelerator also conducted a study on the Top Countries for Outsourcing Services and revealed that India was the #1 destination for outsourcing IT and software-related services. Meanwhile, the Philippines was still the go-to when it came to customer services and back-office operations.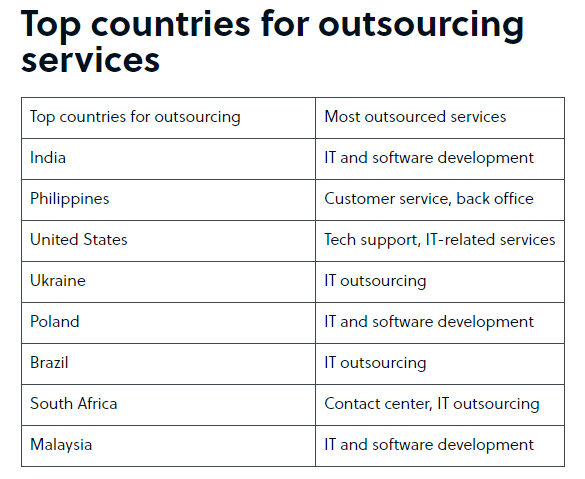 As such, most property management clients come to the Philippines in search of third-party back-office service providers. Naturally, the Philippines became a perfect fit for the industry due to its high literacy rate and more westernized culture.
Why Do Property Management Companies Outsource Back-Office Operations to the Philippines?
When a property management company plans to scale its business – several issues come forward. This comes in the form of higher labor costs, heavier workloads, and even staffing issues.
Luckily, outsourcing service providers can do those repetitive, non-core tasks for you in a cost-effective manner. Furthermore, you won't run into staffing issues as Business Process Outsourcing (BPO) companies in the Philippines have a large pool of technically skilled workers.
Going back to the Cushman and Wakefield cast study, clients also ranked the most important factors in their decision to outsource their back-office services. The study revealed that clients favored the lowered operations costs and increased efficiency. Following this, clients favored how outsourcing allows their organization to focus on profit-driving efforts.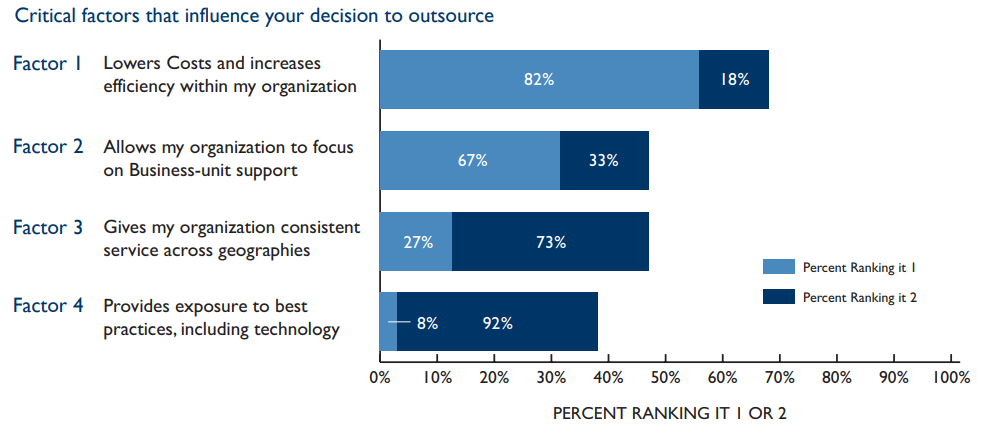 How Much Can You Save From Outsourcing Back-Office Operations?
The bulk of your savings come in the form of lowered labor costs. Choosing to outsource with a service provider such as BPO companies has proven to be more cost-effective compared to hiring locally.
The Bureau of Labor Statistics (BLS) notes that data entry specialists working in property management back-offices earn an average of $15.64 an hour. Meanwhile, the average hourly cost to outsource to the Philippines is much lower according to a Payscale study. For this reason, a lot of Property Managers hire property management virtual assistants thanks to affordable rates.
On a wider scale, data and statistics show that a company can save more than 50% on labor costs if it chooses to outsource to countries like the Philippines. For a small business, this becomes a massive benefit as owners don't need to worry about sourcing, hiring, and onboarding new local employees, not to mention the reduced costs in overhead, benefits, and liability.
What Property Management Tasks Can You Outsource?
Each company has different needs. Luckily, a third-party service provider such as a BPO company can be your one-stop shop for all of those.
Generally, a property management company outsources repetitive admin tasks. This includes data entry, bookkeeping, scheduling, and more. Additionally, hiring Property Management Virtual Assistants can also help your efforts in lead generation, property listing, and database updates.
Another important service you can outsource is your customer service support team. For several years, the Philippines held the title of "BPO" capital of the world. So, when it comes to customer support, the Philippines should be the first country that comes to mind.
Why is Outsourcing Customer Support Important to Property Management?
In our previous article, we discussed that a good customer support team can increase customer retention by a substantial amount. Interestingly, a study conducted by Hubspot revealed that a customer retention increase of 5% already equates to a 25% profit increase.
Deciding to outsource customer support also gives you the opportunity to open up several revenue streams. Based on the study, customers are likely to spend 300% more time talking to good customer service representatives.
Property Management Back-Office Tasks Can You Outsource to The Philippines
Back-office Associates are the backbone of any organization. Those who work in this department ensure that operations run smoothly so that client-facing tasks can be streamlined.
A BPO company in the Philippines can provide remote services to support property management businesses. Among these services are:
Phone & Email Support
Creating and Processing Work Orders
Creating Bills / Invoices
Reconciling Bank Accounts
Screening Property Applicants
Status Reports
Listings & Online Management
Where Can You Find Back-Office Operations Outsourcing in The Philippines?
There are two main avenues where you can find outsourcing services in the Philippines for property management – Freelancers or BPO companies.
If you opt to hire freelancers from the Philippines, then online job boards such as Upwork or Jobstreet would be your go-to. Every day, thousands of Property Management Virtual Assistants are looking for work.
However, the quality and the rate for these freelancers vary based on experience and the overall global freelancing market. Additionally, Property Management Virtual Assistants' hourly rate move with the global market, so if the hourly rate of good freelance VAs increase, so do the rest.
Meanwhile, BPO companies in the Philippines don't have to compete globally for their talent and compete among themselves in the local market with more defined and stable salary rates. You can also see price differences depending on the location of the company. For example, a provincial rate might be lower than a BPO in the city or metropolitan areas.
If you're ready to start your outsourcing journey, Global Strategic can help with your business needs and give you the Strategic Advantage needed to edge out the competition. Contact us today and learn more about how offshore outsourcing to the Philippines can help your business and future business growth.