Customer Support plays a big role in all aspects of Property Management. Simply put, effective communication with tenants saves you time, and money, and allows you to streamline your business.
However, choosing to hire in-house customer support can be overwhelming, especially for small and medium real estate management businesses. Furthermore, going that route means you need to scale up your customer support if you want your business to grow.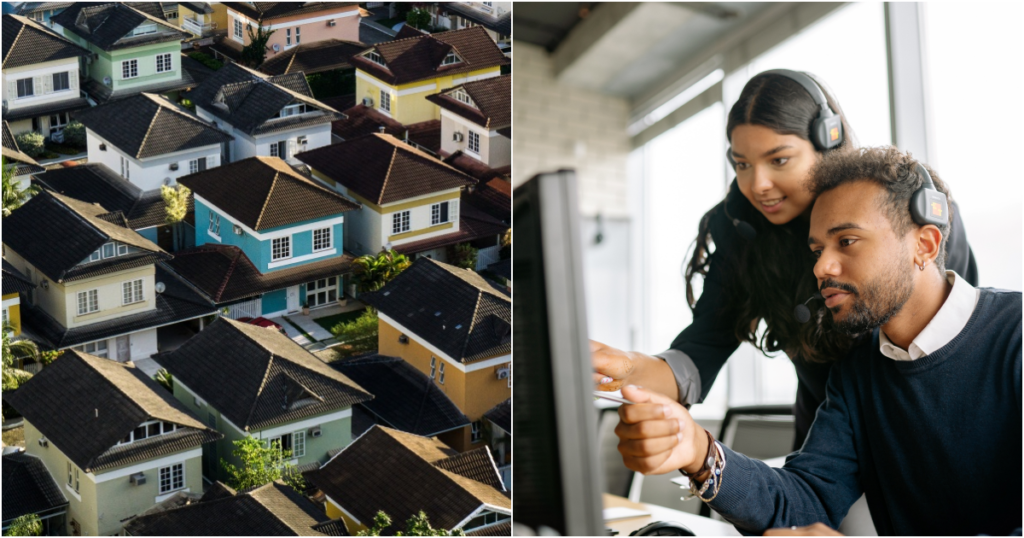 Unfortunately, this can astronomically increase labor costs. In addition, choosing to increase the workload of in-house staff to avoid hiring extra workers can destroy productivity and efficiency.
That's why many property managers look into outsourcing their phone and email needs to virtual assistants. But, why the need for outsourcing when you can do it yourself?
Benefits Of Customer Support in Property Management
Since 2006, Global Strategic has provided custom outsourced solutions to businesses – including Property Management firms – helping scale their business and revenues. But, throughout the years, one thing remained constant – the need for effective customer service.
Price Waterhouse Coopers (PWC) conducted a study on customer service and found that 73% of customers said good support was a major factor in choosing a service or product. Furthermore, PR Newswire suggested that 92% of companies increased customer loyalty. Then, 84% got more revenue, and 79% said good cx saved them money.
With those statistics, it's no surprise that a lot of Property Managers are already investing in good customer service. And, the best part about it is you can automate this process through Property Management Virtual Assistants (PMVAs).
Here's a diagram of how hiring virtual assistants to manage your customer support can help automate property management businesses:
[Diagram]
In the diagram, you can see how Property Managers can partner with an outsourcing service to hire PMVAs. Then, they can be assigned to handle back-office processes or customer service.
Under customer service, the PMVAs can be in charge of maintenance and repair, tenant-related processes, or email & phone tasks.
Outsourcing Property Management Customer Service
As discussed earlier, outsourcing is one of the best ways to automate your customer service-related tasks. Also, the ability to automate an integral part of your business gives you more time to focus on profit-driving endeavors.
With that said, here are the main customer-related services that you can outsource:
Maintenance and Repairs
To ensure the happiness of your tenants, it is necessary for you to take care of any maintenance issues. It goes without saying that you don't want your tenants calling at 2:00 AM because of a malfunctioning smoke alarm.
It is a fact that these things occur from time to time. And, if an effective system is in place to deal with these issues, good tenants may lose trust in you. As a result, they may decide to vacate your property as a result.
Tenants and owners of rental properties should always be aware of how to get in touch with their property managers. The names and numbers of emergency contacts should be available in case of an unexpected need for maintenance late at night or over the weekend.
In summary, if you want to achieve good tenant retention, fast and effective customer service is a must, especially when it comes to Maintenance and Repairs.
Outsourcing maintenance is a good way to cut costs. Also, outsourcing may be the best option for managers with staffing issues, training budget cuts, aging maintenance workforces, and hard-to-find skilled labor pools.
It also offers budget flexibility, people and tool optimization, cost savings in hiring specialists, and training, to name a few benefits. Also, the outsourcing structure can be changed to meet your maintenance needs.
It's a big reason why some property managers outsource their maintenance. Many companies have increased their competitiveness by outsourcing.
Tenant-Related Processes
Everything related to tenants, documentation, screening, unpaid tenant balances, and more can be handled by virtual assistants. With proper outsourcing set-ups, Property managers won't have to lift a finger unless serious issues occur.
Starting from the screening process, PMVAs can already filter applicants eligible to lease properties. Additionally, PMVAs also handle the mountains of paperwork that come along with onboarding new tenants.
During a Podcast on the Property Management Show, Todd Ortscheid of GTL Real Estate said he only had five in-house employees working under him. The rest were contractual or outsourced.
He emphasized how much outsourcing helped him free up much-needed time for him to focus on growing the business instead of maintaining it. Ortscheid said:
A huge portion of our day – basically the first few hours were spent looking through service request that we got, dispatching vendors, and trying to get in touch with tenants that haven't scheduled their repair work orders, which is taking an inordinate amount of time.
Data entry, documentation, and other paperwork that come along with tenant processes can take up to 60% of an employee's daily workload. As a result, productivity and efficiency significantly decrease. But with outsourcing, you take away tenant interaction or are able to keep it to a minimum.
Email and Phone Tasks
Having a dedicated call center at a cost-efficient price can greatly boost tenant retention and new tenant rates. Having a call center also means that you can easily segregate tenant concerns such as maintenance and repair, billing issues, disputes, and so much more.
Furthermore, your PMVAs can also schedule appointments, answer client calls, or update property listings. Even when done remotely, technology has evolved to a point where this is not only feasible but highly effective at reducing costs and increasing revenue.
Conclusion
Outsourcing property management customer support can help you automate everything from tenant processes all the way to maintenance and repair. With things running smoothly, managers have more time to streamline their business and focus on critical decision-making.
If you're ready to start your outsourcing journey, Global Strategic can help with your business needs and give you the Strategic Advantage needed to edge out the competition. Talk to us today and learn more about how offshore outsourcing to the Philippines can help your business and future business growth.