Property managers are looking into outsourcing the bulk of their administrative tasks – Tenant Screening being one of them. But can outsourced remote tenant screening really work?
Thanks to modern technology, we have come to a point where you can outsource tasks such as Tenant Screening to Property Management Virtual Assistants. Obviously, there's a steep learning curve, but, thanks to years of development, training VAs are easier than ever.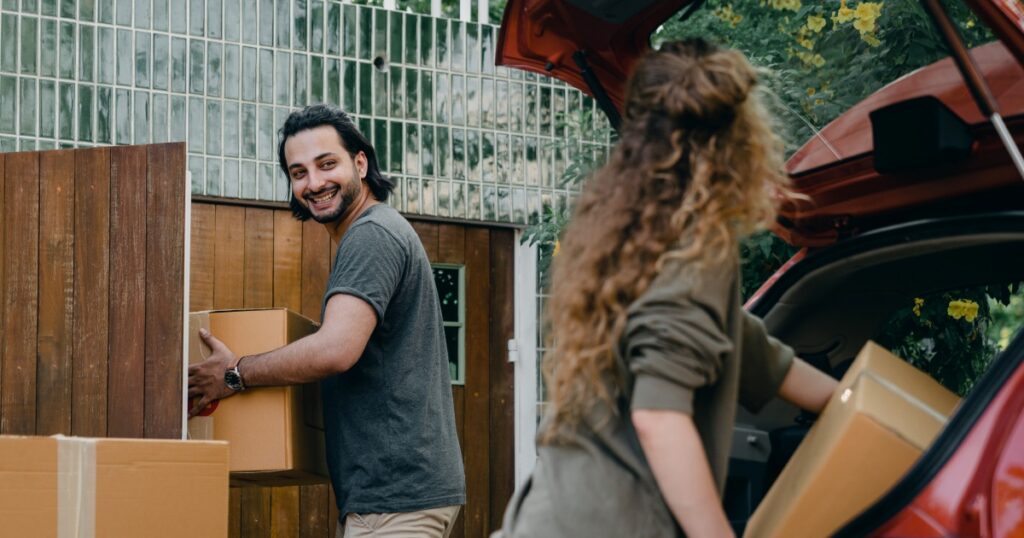 Outsourcing isn't a new trend. In fact, in the past decade, several industries have heavily invested in automating their operations through outsourcing. Modern outsourcing encompasses a wider range of professional services than in the past when most outsourcing was in manufacturing.
In the new "work anywhere" era, outsourcing has become a cost-effective solution to staffing and operational problems and has become a go-to for businesses across pretty much all industries- including Property Management.
In this article, we're going to show how to make outsourced tenant screening work.
Why Is Outsourcing Tenant Screening So Effective?
It's not a question of whether or not hiring offshore tenant screeners works. For years, Property Managers have used this as a tool to streamline their business. In reality, the question you should be asking is what can I do to make outsourcing work for me? Naturally, there are many answers to this question. However, there isn't a one size fits all solution.
So, the first step is to find a good outsourcing company that has years of experience in Property Management. Next, you need to discuss a strategy on what you can automate so you can focus on more important aspects of your business.
With that in mind, here are the key reasons why Outsourced Tenant Screening Works:
You Get to Automate Repetitive Tasks
Documentation that comes with screening tenants is simple enough. However, one of the downsides of scaling up a Property Management business is the amount of documentation that goes with it. More properties managed = more tenants coming in. With the number of applicants, you can't afford to waste time sifting through dozens of potential applicants.
Luckily, with the help of outsourcing, all tenant-related processes are handled through Property Management Virtual Assistants. Thus, the only time you'd even need to step in is when there's a major issue that you personally need to attend to.
Emotions Won't Get in The Way
Hiring an offshore property management service that can handle tenant screening means that property owners don't have to interact with tenants.
If you're a hands-on landlord, then there will be times that you get attached to your renters or potential renters. That's absolutely a good thing! But there will be times when your kindness gets taken advantage of. As a result, screening tenants for the purpose of renting out a property may be compromised. Your tenants have no idea who their property manager is. You can rest assured that the tenant screenings you receive from a property manager are unbiased.
Red Flags Are Easier to Spot
As a first-time landlord, you may not be able to identify tenant red flags. Even if you don't see this as a disaster, it can lead to you renting out your property to people who aren't worthy of it. Outsourcing can help with this.
An experienced property management team is a wise investment because they are used to dealing with a wide range of people. When it comes to screening tenants, they'll know how to look for red flags in their application and how to avoid approving tenants who might end up causing you problems in the future.
That will save you a lot of time, money, and effort in the long run.
Outsourcing Tenant Screening Saves You Money
Because outsourcing your tenant screening process can save you money, it is a good idea to do so. In fact, you can save up to 15% of your total costs by outsourcing this type of work.
That may not seem like a lot at first, but it can quickly add up.
Checking a tenant's credit and criminal history is a common practice in the rental property industry. Thousands of dollars can be wasted if you have to run a large number of them as part of a rental evaluation.
While working with a real estate manager can cost you more money in the long run, you can save a lot of money by purchasing in bulk. You can save a lot of money down the road by getting wholesale rates on background checks and tenant screenings by outsourcing those processes.
How To Effectively Outsource Property Applicant Screening?
As mentioned earlier, there are several ways to make outsourcing tenant screening work in your favor. The first things you'd need to consider are the prevalent issues that go along with tenant screening. So, if an outsourcing service can handle these issues, then you're in the right direction.
That said, here are the common issues faced in tenant screening:
Instant Background Checks Equals More Errors
There are a lot of tenant screening companies that promise "Instant" background checks. However, getting those immediate background checks may lead to several errors along the way. A key detail about the applicant can be missed out on or skimmed through.
Most tenant screening services are designed for profit. Achieving immediate gratification means satisfying your emotional brain. When it comes to tenant screening, most people don't have an idea of what goes into the process.
Here are some of the negatives of Instant Tenant Background Checks
In some databases, instantaneous searching is not possible
All databases have their share of mistakes and false positives.
Your report will have less data if you choose an immediate solution.
The information in your report is a carbon copy of the data in the database. Errors in the database will appear in your report as well. Because no one is checking the work for accuracy, important information is left out and false information is inserted.
Compliance Issues
The Fair Credit Reporting Act (FCRA) outlines the rights of individuals whose credit is being checked. As a tenant applicant, you have recourse under the Fair Credit Reporting Act (FCRA).
Eviction Data Issues
In any tenant background check, eviction data is the most important piece of information. The tenant's first eviction is the most terrifying because of this.
The second eviction is like going through a haunted house for the second time. It's a strange feeling. Second evictions are much less frightening because there is no longer any fear of the unknown.
The first thing to look out for is a red flag. In the basic packages of some tenant screening services, eviction data isn't included. It is our opinion that the most critical information should be included in the simplest form of the report.
There is no way a tenant screening company can serve the landlord's interests if they do not include information about evictions in their reports.
How Should You Screen Tenants?
There are several things that you need to look into when screening tenants. Because of this, the following must be looked into to do a thorough screening process:
Credit History
Rental History
Criminal History
Along with this, you also have other questions that you need to consider such as:
Ask the previous landlord if the tenant was disruptive, noisy, late with the rent, or otherwise harmful to the property.
Employers, past or present. A company's employees with good work ethics are more likely to pay their bills on time. Additional proof of employment and income can help support the placement of a resident with exceptional ability.
Referrals from the author's own experience. References that aren't related to business or housing can also be useful in gaining insight into a tenant. Keep an eye out for references who praise the applicant excessively or who repeat the same sentiments about him or her.
Should I Look into Outsourcing Tenant Screening?
Tenant screening can be a challenge for landlords. It can be tedious, time-consuming, and difficult to conduct background checks on potential renters.
There are many people who don't have the time or knowledge to thoroughly screen potential tenants to ensure that they will pay their rent on time and take good care of the rental property before they sign a lease.
Your rental properties may be better served if you outsource your tenant screening process to an outside company!
If you're ready to start your outsourcing journey, Global Strategic can help with your business needs and give you the Strategic Advantage needed to edge out the competition. Talk to us today and learn more about how offshore outsourcing to the Philippines can help your business and future business growth.