Hotel and Restaurant Management (HRM) is one of the most popular courses in the Philippines and for good reason. As it stands now, a graduate from HRM can easily apply for some of the most sought-after jobs in the Philippines.
Back in 2019, the hospitality industry in the Philippines raked in P2.2 trillion – roughly 12.7% of the country's GDP. With that in mind, there are definitely ample opportunities for graduates in this field.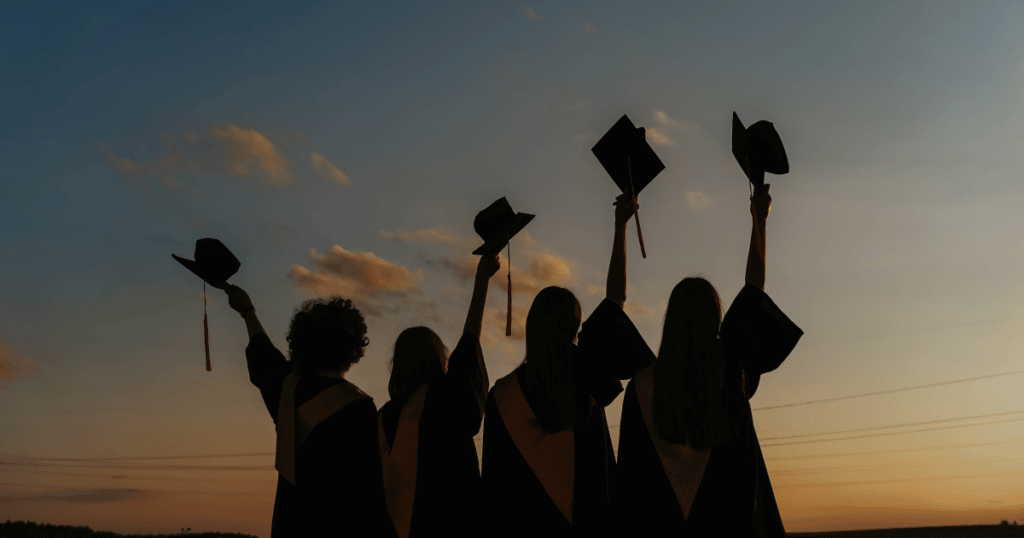 Currently, transport, accommodations, food, and beverage companies employ over 5.4 million Filipinos. And, despite the pandemic, this number continues to grow thanks to the rapid expansion of Business Process Outsourcing (BPO) companies.
When COVID-19 hit the Philippines, the tourism and accommodation industry took heavy losses, and because of this, millions of Filipinos lost their jobs. This resulted in many opting for remote work through freelancing or working within a BPO environment.
Now that lockdowns are easing up, more job opportunities are opening in the industry for fresh grads in the Philippines. Meanwhile, the BPO industry also has several job positions that are perfect for an HRM graduate.
More importantly, some companies are more than willing to accept fresh graduates with no experience. So, without further ado, here are the best jobs for an HRM fresh grad in both traditional industries and within BPO or other virtual-related work.
Best HRM Graduates Jobs in The Philippines This 2022
The Hotel and Restaurant Management industry has some of the most in-demand jobs in the Philippines. And, for fresh graduates with no experience, starting a career has never been easier.
Just make sure that before you apply for these jobs, you already have all of the necessary pre-employment requirements. With that out of the way, here are the top jobs for hotel and restaurant management graduates in the PH:
Restaurant Staff
One of the most popular career paths you can take after graduating from your HRM course is becoming a part of a restaurant's staff. From here, there are several categories you can choose from depending on your experience and skills.
For example, you can become managers, supervisors, cooks, servers, hosts, bartenders, and more. Each of these has its own function and contributes to having a smooth operation of the restaurant.
To gain an advantage in this industry, you can try to get certifications through seminars and other supplementary courses. Additionally, just like most jobs in the Philippines, having a good relationship with your co-workers and managers can push you further toward your career goals.
Management Trainee
For entry-level positions, becoming a management trainee after graduating is a massive jump in your career path. Generally, a management trainee works under supervisors and managers of an organization.
Think of it as a training program where you get integrated with essential knowledge on how to run the organization or how to become future managers in sales, marketing, or operations. Depending on the company, a management trainee or MT could have different job descriptions.
But for the most part, the duties and responsibilities of an MT include the following:
Understanding how an organization operates
Supporting executives with different tasks (e.g. policy making, goal setting)
Learning to evaluate the performance of employees.
Operations Manager / Operations Associate
Among the duties tasked to an operations manager is training or hiring employees. Typically, within the food service industry, an operations manager is also tasked with coordinating work schedules and developing relationships with the front office and back-of-house staff.
More importantly, you will be in charge of maintaining the revenue and profitability of the business through quantifiable goals and you also need to make sure that there is efficiency within the restaurant's operation. Furthermore, you also need to maintain high production, productivity, quality, and customer-service standards. Here are some of the responsibilities of an operations manager:
Respond in a timely and accurate manner to customer complaints
Regularly review the quality of products and services
Organize and supervise shifts of employees
Monitor staff performance and provide feedback to improve efficiency and productivity
Estimate the needs for goods, kitchen equipment, and cleaning products
Ensure compliance with sanitation and safety regulations
HRM Jobs in BPO Companies in The Philippines
As we mentioned earlier, there are several career opportunities for HRM graduates within the BPO sector. Thanks to their excellent interpersonal and communication skills, even fresh grads are the perfect candidates for several BPO positions.
And, because of how fast BPOs are expanding in the Philippines, there are more areas to branch out into or specialize in. This is especially true for hotel restaurant management fresh graduates.
Thus, in the Philippines, an HRM fresh graduate can easily get into these BPO jobs:
Back Office Associate / Virtual Assistant
One of the most popular and fasting-growing trends right now within the BPO scene is a back-office or virtual assistant job. Thanks to an HRM graduate's communication and interpersonal skills, they can easily fit the role of a BOA or VA.
Typically, the tasks in this job include, but are not limited to the following:
administrative work
data entry
order processing
online research
customer service
virtual reception
handling appointments
calendar management
Even if you have no experience, Global Strategic encourages you to apply for this position. In fact, having no experience is even a plus! Being a beginner BOA is not an issue as long as you have the necessary skills, the right attitude, and a willingness to learn.
Receptionist / Front Desk
Among the traits a graduate of hotel and restaurant management has is a pleasing personality. Thus, becoming a front desk or receptionist could be a job that you can consider.
The duties of a receptionist include greeting or welcoming visitors, directing them to particular areas of the company building, and answering or making important phone calls. Furthermore, a receptionist can also be tasked to receive and sort daily mail.
With BPO companies, this becomes an important task as hundreds of applicants, clients or other important people may walk through the door at any given point. Moreover, these duties become increasingly important as BPO companies scale up.
Executive Assistant
An executive assistant is one of the managerial-related jobs an HRM graduate from the Philippines can seek within the BPO sector. The scale of the responsibilities an executive assistant has goes beyond administrative tasks.
Among the tasks an executive assistant is required to do include the following:
Providing administrative assistance, such as writing and editing e-mails, drafting memos, and preparing communications on the executive's behalf
Maintaining comprehensive and accurate records
Performing minor accounting duties
Organizing meetings, including scheduling, sending reminders, and organizing catering when necessary
Answering phone calls in a polite and professional manner
Welcoming visitors and identifying the purpose of their visit before directing them to the appropriate department
Managing the executive's calendar, including making appointments and prioritizing the most sensitive matters
So, now that you've learned about the best HRM graduate jobs in the Philippines, Global Strategic wants to hear from you. We have several job openings for HRM Graduates so Apply today! and become part of our ever-growing team! Talk to our Recruiters about our other roles and whether or not you would be a fit.