The Ultimate Checklist A Fresh Graduate From The Philippines Needs To Know
Congratulations on graduating! You're now one step closer to your dream career. However, the unfortunate reality is that adulting involves A LOT of paperwork, documents, and other requirements.
But, don't you worry because, in this article, we're going to go through a detailed list of things you'll need before applying for your next job!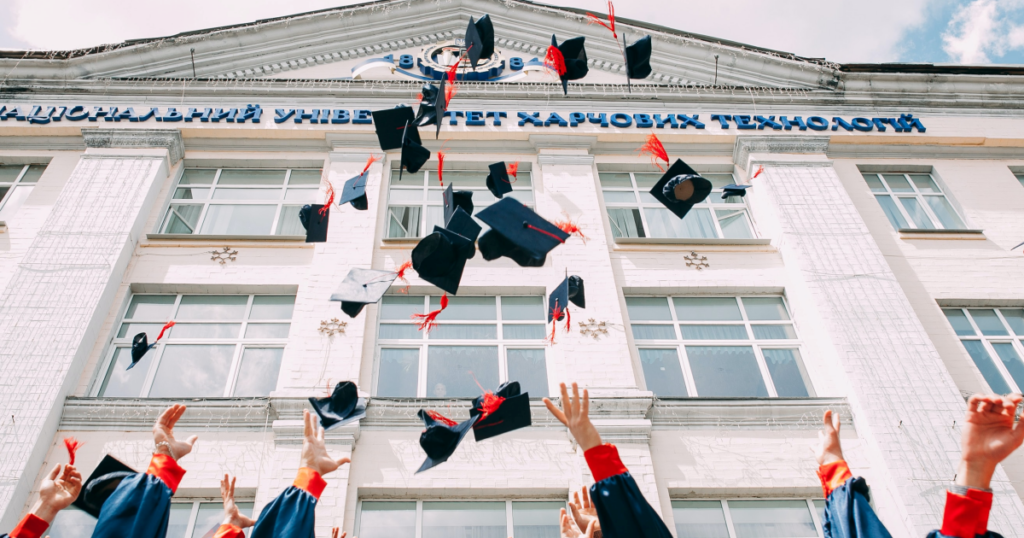 Naturally, each company that you apply for is different. Thus, you can expect that each of these companies might require different documents. Luckily, most companies in the Philippines would generally require you to present basic government-mandated forms.
With that, here is the list of pre-employment requirements for Filipino fresh graduates:
Birth Certificate
This is one of the most basic requirements every company is going to ask of you. So, before applying it's recommended that you already have copies of your birth certificate ready.
There are different ways for you to secure your birth certificate if you don't have an original copy. For starters, you can go directly to your nearest NSO office. Additionally, going to malls that have Philippine Statistics Authority (PSA) booths is another option.
Meanwhile, if you don't have the time to go out and get your birth certificate yourself, you can definitely apply for it online.
Here is a step-by-step guide on how to get your birth certificate online:
In order to secure a birth certificate online, go to the PSA website. Afterward, click on the "Order Now" button.
Then, the website is going to prompt you to choose which type of certificate you wish to order. Find "Birth" and click on it. Usually, this would be the first option to appear.
Next, click on "My Own Birth Certificate" if you want to get your own, or "For Someone else" if it's for another.
To proceed, you'd need to present the following information:
Your name, sex, birthday, and valid government-issued ID
Your name as it appears on your birth certificate
Your father's name
Your mother's name
Your birthplace
Late registration (if applicable)
The purpose of your request
Legal proceedings (if applicable)
Your delivery address and contact information
Finally, just fill out the extra information required until you get to the "order summary page". Once there you can review the information you've put in as well as the payment options.
There are over-the-counter payment options through stores like 7/11 and online payment options such as Gcash.
SSS E1
All employees in the Philippines need to get registered in the Social Security System. This form is needed for insurance, retirement, and even sick leave benefits.
As a fresh graduate, chances are that you'll be a first-time applicant. Thus, you need to fill out the SSS E1 form. Click this link to find the form online.
How do you get an SSS E1 form for fresh graduates?
Simply follow these steps to secure yourself an SSS E1 form:
Go to the SSS website and fill out the information boxes and click on submit. Be sure to review the information before you continue.
After filling out the form, a link should be sent to the email address you provided. Check your email and fill out the next form.
Following this, an SSS number should be generated for you. After you click the "Generate SS number" button, you will receive an option to have your form printed along with your SS Number Slip.
Print the Personal Record Form, SS Number Slip, and SSS Number Application Confirmation email body that was sent to you by the number. Bring these to the nearest SSS branch along with the required documents.
NBI CLEARANCE
Another requirement for fresh graduate applicants is the NBI Clearance. Luckily, getting this document is simple to do. You can get the application form online and check the date for a schedule or go to your local NBI branch.
Pro-tip, much like most government offices, it's better to come earlier. In most cases, offices such as the NBI have a limited number of slots available for walk-in applicants each day.
Pag-Ibig
Pag-IBIG membership is another necessary membership for all Filipino employees. Your employer is required by law to remit your Pag-IBIG installments every month, in addition to SSS and PhilHealth obligations.
Philhealth
PhilHealth provides health aid to qualified beneficiaries and dependents, allowing them to access low-cost healthcare. PhilHealth provides universal health coverage as well as hospital charge reductions.
Tax Forms
New members of the workforce are required to get their TIN number. Not only will this be important when applying, but you'll also need this as a requirement for things such as loans, credit or debit card applications, and many more.
Diploma & Transcript Of Records
Applicants need to secure their diploma or transcript records to prove that they did attend and graduate from the school listed on their resume.
So, now that you've prepared all the necessary documents and want to take the next step in your career journey, Global Strategic wants to hear from you. Apply today and become part of the team!