What High Paying Jobs Can Fresh Graduates Apply For In The Philippines This 2022?
Graduation day is coming soon for most universities in the Philippines. "Goodbye acads", hello unemployment, right? But don't worry! In this article, we're going to take a look at 10 of the highest-paying jobs a fresh graduate can apply for in the Philippines.
For new job seekers, there is a broad range of job opportunities to choose from depending on your course. Additionally, there are also industries offering career paths for almost any degree holder be it education, Hotel and Restaurant Management, tourism, engineering, or psychology.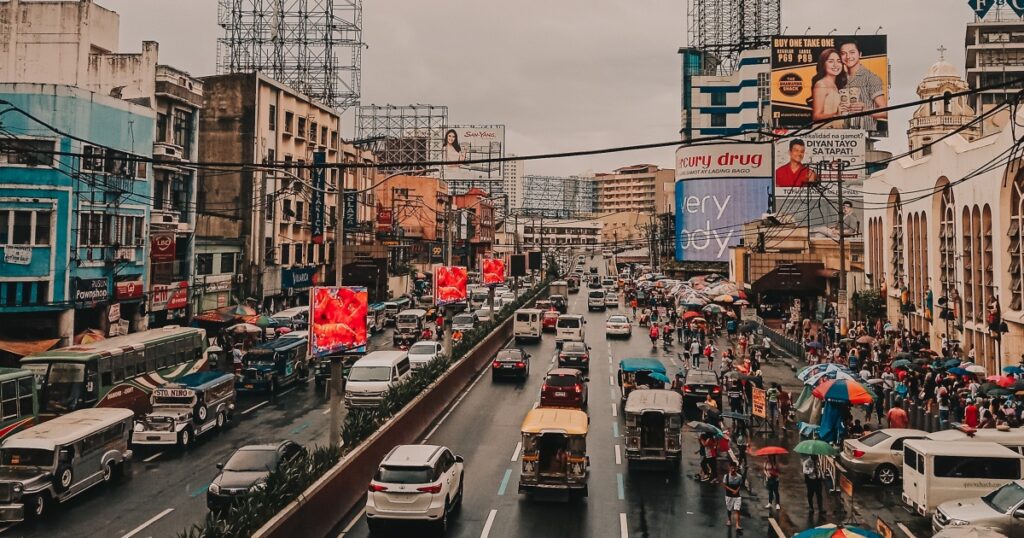 JobStreet conducted a study and revealed that the top 5 sectors with the highest available job positions are the following:
Business Process Outsourcing (BPO)
Human Resources & Consulting
Government
Education
Computer / Information Technology
With that said, here are the top 10 high paying jobs entry-level jobs fresh graduates can apply for in the Philippines:
Top 10 Highest-Paying Jobs Fresh Graduates in The Philippines Can Apply for This 2022
Based on the Jobstreet study, Call Center Agent positions ranked first in the list of top roles available for fresh graduates. In recent years, especially amidst the pandemic and lockdowns, Call Center Agents had a rapid surge in demand.
Following Call Center Agents, Teacher positions took the second spot with Customer Service Representatives and Admin Assistant roles closely following. Here is the complete list:
Medical Officer
Due to the pandemic, there has been a massive need for medical officers and healthcare workers in general. The tasks a medical officer handles include overseeing daily operations and the issues that may arrive on a daily basis.
Moreover, a medical officer can also help with medical research programs and assist in handling clinical trials. Fresh graduates in the field of medicine or related industries can expect a higher salary rate.
Salary Median (based on study) – P59,353
Nurses
Along with Medical Officers, Nurses are high in demand, especially during this pandemic. Nurses assess, observe, and talk to patients. They're also in charge of keeping track of the medical history and current health of the patient.
Additionally, they help by getting patients ready for their exams and treatments and monitoring them for adverse effects and reactions after administering drugs and therapies.
Salary Median (based on study) – P20,754
Call Center Agents
Currently, the Philippines holds the title of "BPO Capital of the World" and for good reason. The country has among the highest literacy rates in the entirety of Asia with 98.18. Overall, it also holds the #2 spot for English proficiency in Asia and #27 worldwide.
Because of this, the government gives the BPO industry massive support which has resulted in the betterment of the industry as a whole. Call Center Agents have enjoyed massive benefits and throughout the years – higher base salaries – making it an industry with one of the most high-paying jobs available.
Salary Median (based on study) – P20,000 – P30,000
Teaching Positions
Due to the pandemic, the Philippines shifted towards remote learning. Admittedly, online or distance learning looked shaky, especially during its launch, but now that more teachers received ample training, the demand for teachers has grown more than ever.
Furthermore, online teaching jobs such as ESL (English as a Second Language) also grew in popularity during the lockdowns. Today, the bulk of the teaching positions are for online set-ups as face-to-face classes are yet to be in full swing.
Salary Median (based on study) – P22,316
Technical Support Representatives
Another popular sub-sector of the BPO and Call Center Industry is Tech Support. Accounts in Tech Support are geared more toward skilled workers. To go with this higher skill level, those that are assigned here can enjoy higher base salaries.
Tech Support Representatives help customers troubleshoot or fix issues with their products. Additionally, they can upsell, or answer queries related to technical aspects of the products and services sold by their clients.
Salary Median (based on study) – P23,316
Engineering Jobs (Networking, Electrical, Data, Industrial)
Engineering is one of the most popular courses in the Philippines. Thousands upon thousands of hopeful students take up Engineering in order to be a fruitful career in this lucrative industry.
There are several fresh graduates or entry-level positions that are available. Even before passing their licensure exams, there are numerous job listings for Engineering graduates online.
Salary Median (based on study) – P21,700
Recruitment Associate / Specialist
As mentioned earlier, Human Resources and Consulting was one of the top 5 hiring industries in the Philippines. With the rapid growth of industries, scalability issues come along for the ride, especially when it comes to talent acquisition. That's where recruitment associates and specialists come in!
A recruitment associate can help specialists do the initial screening of potential applicants, interview applicants, and manage databases. Meanwhile, a recruitment specialist can discuss employment terms, serve as an intermediary between managerial staff and applicants, and also help source applicants by conducting job fairs.
Salary Median (based on Glassdoor) – P19,000 – 30,000
Back Office Associate / Virtual Assistant Roles
Another job position rapidly gaining popularity in the Philippines is Back Office or Virtual Assistant roles. As the pandemic hit, several countries went into lockdown – including the Philippines.
But, as businesses began to lockdown, there was a surge in demand for back-office or virtual assistant positions. And, thanks to the BPO Industry, fresh graduates or those with no experience can easily apply as a Back Office Associate (BOA) and work for a foreign client.
The term BOA can encompass a wide array of job descriptions depending on the needs of a client. That said, here are some of the industries a BOA can work in:
Accounting
Customer service
Order processing
IT
Administrative tasks.
Real estate
Salary Median – Depends on the Account / Industry
Accounting Analyst
Accounting Analysts play an important role in every organization. Among the tasks assigned to analysts include administrative duties that involve accounting.
Businesses and clients rely on analysts to balance sheets, prepare income and capital statements, generate expense reports, or calculate taxes. However, the full list of tasks given to you likely depends on your level of experience and education, as well as the client themself.
Still, for most industries, Accounting Analysts will still undergo training – especially if a client has their own software system being used for accounting.
Salary Median (based on PayScale) – P18,000 – P38,000 Depending on Experience
Admin Assistants
In an office, an Administrative Assistant helps support the functions of an organization. Generally, they are tasked with organizing and disseminating information to their coworkers. Furthermore, they can handle phone calls and perform other administrative tasks.
They can also be tasked with handling front-office responsibilities such as greeting clients, updating databases, collecting payments, or other duties depending on the company's specific needs.
Salary Median (based on Indeed) – P16,000 – P23,000
Conclusion
Taking your first steps into the adulting world can be scary. So, if you think that you'd be having difficulties getting hired in your first job, we've got some articles to help you!
So, now that you've learned about the best high-paying jobs in the Philippines for fresh graduates, Global Strategic wants to hear from you. Apply today and become part of our team! Talk to our Recruiters about our open roles and how you may be a fit for our growing team within an exciting and thriving industry.