Here's The Best Way To Answer "Why Do You Want to Work In A Call Center?"
If you're applying to a call center, interviewers are likely to ask why you want to work in the industry. As such, it's important that you come prepared for the interviews.
But why does such a simple question have such an effect on applicants? Surely, if you're planning on applying at a call center you already have your own reasons for it.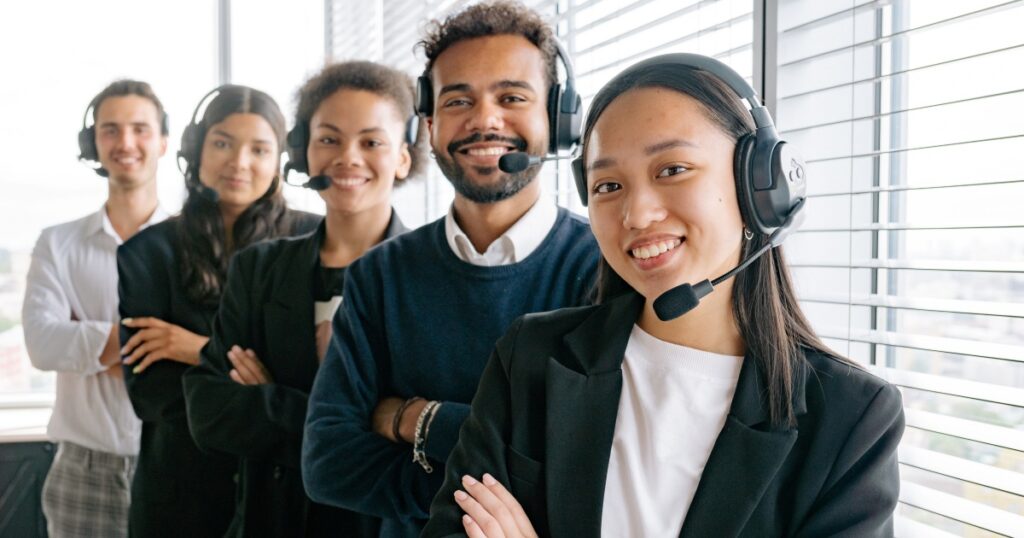 Furthermore, there's an increasing number of fresh graduates and even students that want to apply with call centers. Additionally, professionals who have years of experience in other fields also want to be part of the industry due to the increase in demand and abundance of opportunities within the BPO outsourcing industry.
Knowing this, we can definitely say that being a call center representative is still one of the most in-demand jobs in the Philippines. Now, with such a diverse crowd, is there even a universal answer that could fit all? Sadly, the short answer is no.
If you want to make a good impression, you need to be genuine with your answer. More importantly, you can't just copy verbatim "sample answers" that you see on Google. Instead, what you want to do is cater your answer to your personal experiences, goals, and situation. Luckily, in this article, we're going to show you exactly how you can do that!
Before we go deeper into this, we need to understand the mindset interviewers have when asking this question. Generally, an interviewer asks this to evaluate if you're fit for a call center position.
Furthermore, the recruitment team may ask this to gauge your intentions of joining in the first place. This is due to the high volume of "hoppers" in the BPO industry. Hoppers are the type of people that apply in a call center and leave after a few months.
So, if you are one, you'll not only need to answer why you want to work in a call center but you'd also be asked to explain why you have 4 call centers under your belt in a span of 8 months.
Now that's out of the way. Here are the best ways to answer, "Why Do You Want to Apply in a Call Center?"
Why Do You Want to Apply Here?
Knowing that you're applying to a call center, you have to do your due diligence. That means that before the interview, you're going to want to research the company you want to apply for.
When it comes to call centers, the job descriptions of most companies may be similar to one another. But what sets them apart is their culture, fit, workplace environment, or maybe their advocacies, commitments to causes, charities, and other corporate social responsibilities.
So, when you're asked why you want to work in a call center, cater your answer to specify that you want to work in Call Center XYZ. And, because you know what the company advocates for, you can answer something along the lines of "I want to work here because aside from the friendly work environment, Company XYZ advocates for the environment, something that I am deeply passionate about".
Meanwhile, if you want something more specific, you can always talk about how your skills can be used to help the company. Afterward, you can then talk about how the company can help you grow those skills. Here is an example:
"I want to work in a call center like this because I believe that my communication skills can excel in this industry. I also love conversing with other people as I'm genuinely interested in learning more about people and helping solve issues.

Additionally, I believe that the work environment here at Company XYZ can provide an applicant like me the foundation to pursue a long-term career and opportunities to improve my skills".
If you want to learn more about the top CSR Interview questions in the Philippines, check out the article below!
Top CSR Interview Questions Asked In The Philippines – Tips From HR
So, now that you're ready to take on your next CSR Interview and want to take the next step in your career journey, Global Strategic wants to hear from you. Apply today and become our newest Back Office Associate or Call Center Representative or talk to our Recruiters about our other roles that may be suitable for you.