Here's The Ultimate Guide To Preparing For Your Next CSR Interview
CSR INTERVIEW QUESTIONS – Going to an interview can be nerve-racking, especially if you have no idea what to expect.
In the Philippines one of the most competitive and in-demand industries is Business Process Outsourcing (BPO), as such, you'd best expect that the recruitment team of these large multinational companies is going to ask some heavy-hitting questions. This can be daunting for even the most experienced BPO agent.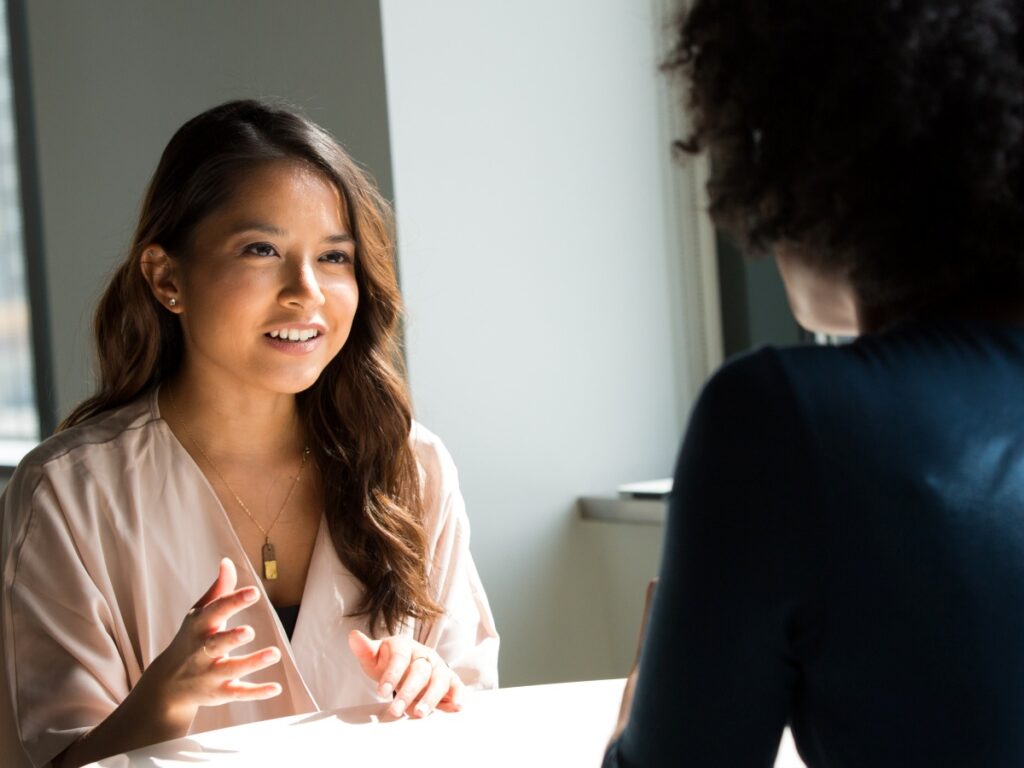 But fear not! Today, we're going to show you simple tips and tricks that are going to help you ace your next interview for that CSR position. Furthermore, we'll be showing you some example interview questions straight from the HR Team! So, without further ado, here's what you need to know to prepare for your next Call Center Interview.
TOP TIPS FOR CALL CENTER APPLICANTS
Now that you've landed an interview, one of the first things you need to consider is where the interview is taking place. With the pandemic still in effect, some interviews would be done through the phone, some through online platforms like zoom, and others would be on-site.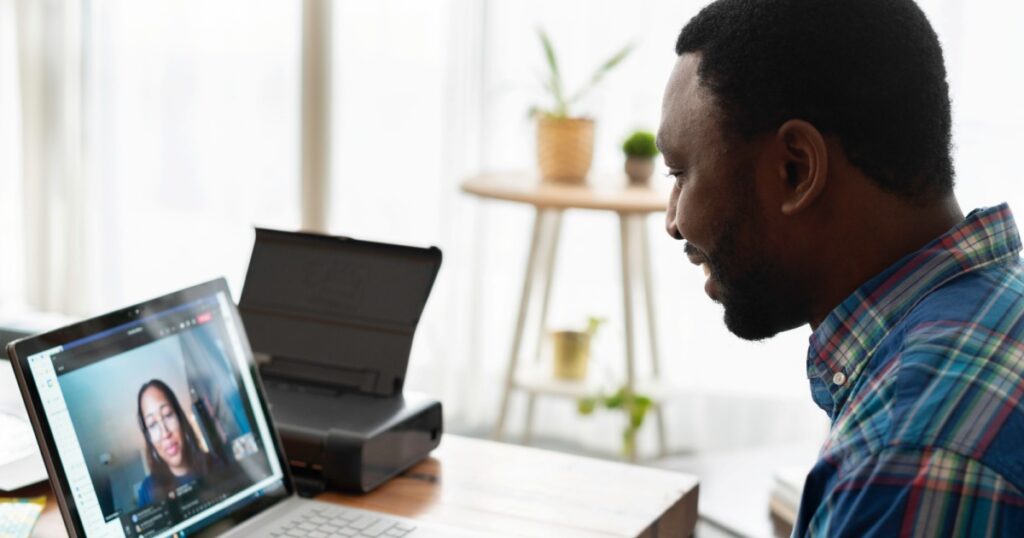 This piece of information is important because the mode of the interview determines the vibes (the vibes are important!). Now, what do we mean by this? Well, here is an example situation:
Let's say you get invited to a Zoom interview. Obviously, you're going to need a couple of things to prepare for this such as:
Ensuring you have good internet connection – If you're using your laptop or desktop, then it's best to plug in your ethernet cable instead of using your Wi-Fi for a more stable connection. But, if you can only use your mobile data, make sure you're situated somewhere with good signal.
Background & background noise – Sometimes, our families just get too rowdy, so be sure that when you're taking an interview that the noise levels are low enough for your mic to not pick it up. Once that is taken care of, ensure that you have a presentable background or use a background changer for Zoom.
Even if you had online interviews to start, it's likely that if those went well you will eventually need to do an on-site interview. Here, you'd be required to visit the company's office to be interviewed in person. Naturally, this can be nerve-racking for most people. With this in mind, here are some of the things you could do to avoid stressing out and getting too nervous.
HOW TO BE CALM DURING AN INTERVIEW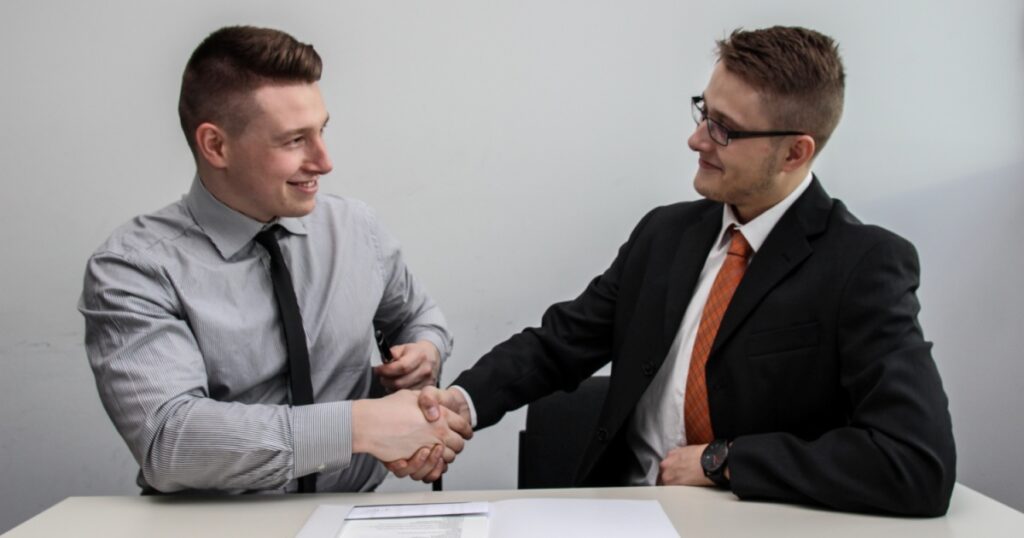 Before the interview, try to get some fresh air. According to an article from The Muse, walking outside to get some fresh air (or even running), can help release healthy endorphins that are easily produced during painful or stressful situations.
Give yourself a pep talk! It might sound funny and ridiculous, however, a study from the University of Illinois said pep-talks to yourself helps boost willpower and calms the nerves. Moreover, the study says that the most effective way to do this is using the pronoun "You" is more effective than using "I".

Examples of the things you can say to yourself can be "You're going to do fantastic during the interview". You could also tell yourself that "You're more than good enough to pass the interview".
Make sure you're not hungry. Interviews are always done better after a good meal. Still, there's no right or wrong answer when it comes to what kind of food you should be eating. You could go for healthy foods filled with antioxidants or go for your comfort snacks. Either way, your stomach needs enough fuel so you won't be left with a grumbling tummy during your interview.

Alright, now that your interview prep is out of the way, we can get down to business and get ready for the interview itself. Here are some of the questions you could expect during yours:
CSR QUESTIONS TO EXPECT DURING INTERVIEW
The first and most common interview question recruitment specialists ask is "Tell me about yourself". Although the question sounds simple, most people struggle with this. Worse, some overthink their answer and start to stutter or get out of topic.
How To Answer "Tell Me About Yourself"
So, how do we answer the question "Tell me about yourself"? Some say that you just need to be yourself and let your personality shine. That sounds great, but the problem is that most people have is articulating their thoughts.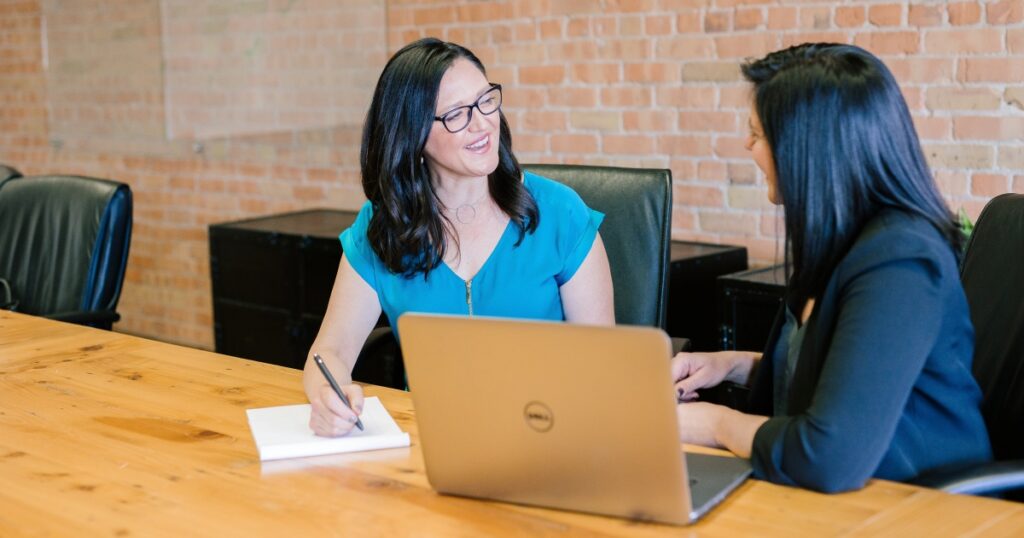 To address this issue, all you need is a little bit of preparation. Try thinking of things you enjoy in life, your hobbies, advocacies, or better yet, things that you're passionate about. When you talk about something that you're passionate about, the words can easily flow.
Afterward, write down those things that you enjoy and try to link them together, and figure out a way to turn these into advantages for work. According to a Recruitment Specialist on Reddit, interviewers ask this question because they want to find out what you've been working on and the things that interest you.
This could also prove an advantage for fresh graduates who have no official work experience. Let's say you're a Hotel and Restaurant Management (HRM) graduate that wants to apply to a call center.
When you're asked "Tell Me About Yourself", you can include a quick snippet of your experiences during your on-the-job training (OJT) and how those experiences can help with the role you're currently applying for.
Do You Have Previous BPO Experience?
Next, the interviewer might ask you if you have experience in the BPO industry or as a CSR. This line of questioning can go in two directions. If you answer yes, the interviewer may ask a series of questions as to why you left your previous BPO job. Meanwhile, if you answer no, interviewers may ask you if you're willing to be trained or if you're open to night shifts.
Another reason why this question is important for recruitment is that they're trying to find out if you're among the "call center hoppers". If you have a valid reason as to why you left your previous job(s) then there shouldn't be an issue, but if you have several short-term employment stays, especially with BPO companies, you might have some difficulty with this.
Some companies prefer people who already have experience. But at Global Strategic, even fresh graduates with no experience can easily apply for a Back Office Associate or Call Center Agent Position through this online portal.
Why do you want to work as a Call Center Agent?
During the interview, a recruitment specialist might ask a series of questions as to why you wanted to be a CSR in the first place. A big NO-NO is answering with "I want to improve my English language skills".
Call Center Agents should already have good English Communication skills. Instead, you can answer this question by saying: "I want to pursue a career where my communication and problem-solving skills can shine". Then, you can add to this by saying that you think the company could help you develop your skills further.
What Are Your Strengths And Weaknesses?
The BPO Industry is competitive. As such, they want to take a look at the potential strengths and weaknesses which might help or negatively affect your line of work. Therefore, focus on strengths that can help with work, and when sitting on weaknesses, express how you're trying to correct/improve them. An example of how you can answer this is:
"I'm a fast learner and could easily get along with the people around me. However, I get shy around new people. But, because of being online so much, I'm getting used to conversing with new people and I've gotten more expressive".
Where Do You See Yourself In 5 years?
The way to answer this question is to show enthusiasm for the job position. Furthermore, instead of saying that you want to have a higher position in the company, say that you want to get to learn new skills and experiences.
For example, you could answer with "I plan on expanding my knowledge about different ways to expand my reach with the customers and to be more directly involved with the company". You can also add that you see yourself having enhanced leadership and management skills and that you see yourself in a position that could help others push their careers forward.
So, now that you're ready to take on your next CSR Interview and want to take the next step in your career journey, Global Strategic wants to hear from you. Apply today and become our newest Back Office Associate or Call Center Representative or talk to our Recruiters about our other roles and whether or not you would be a fit.