If you want to hire an offshore property management assistant, there's no better place to look than the Philippines. Now, property managers can focus on core tasks related to profitability, efficiency, and scalability with the help of the Business Process Outsourcing (BPO) industry.
However, firms can only truly realize the attributes listed above if they can effectively delegate tasks. And, for businesses to effectively delegate, they need to know which tasks drive profit, and which ones don't.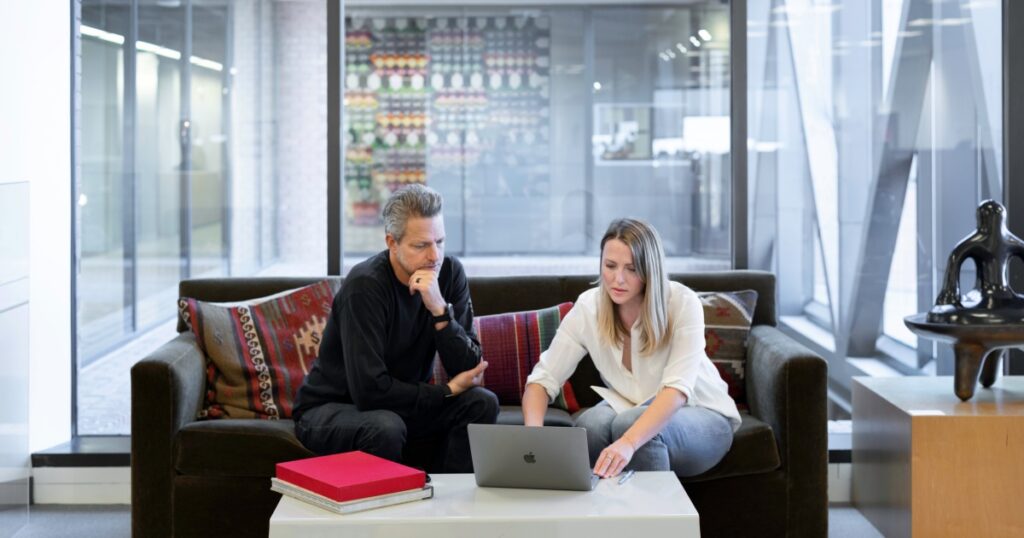 The biggest example of this can be found in admin tasks. According to a McKinsey Insight study, businesses spend on average 21.8 hours per week on documentation-related duties. On average, that already accounts for over 54.5% of a businessess' working week.
But, despite these tasks being important – they're time-consuming and non-dollar productive. Meanwhile, hiring locally to ease the workload of your in-house staff adds labor costs that eat your budget.
Luckily, this is where outsourced or offshore property management virtual assistants come in. In tandem with the help of a BPO, firms can easily scale up and streamline operations.
Should Property Management Firms Hire Offshore Assistants?
The study looked into the automation of tasks in several industries. The study revealed that automating significantly increased productivity within the workplace.
According to the study, one-third of the tasks in about 60% of occupations can be automated. Among these tasks are document-heavy admin tasks.
These document-related tasks became a major concern for property managers. Because of this, they would waste time and spend valuable resources and capital. Meanwhile, as the business grows – so does the volume of these non-dollar productive tasks.
And, with the number of moving parts in this business, managers soon realize that these arduous and repetitive tasks kill productivity levels. For these reasons, managers invest in outsourced virtual assistants for property management.
Property Managers Should Stop Wasting Time On Manual Repetitive Tasks
An offshore property management virtual assistant automates repetitive tasks for you. This, in itself, offers more value to your business than you'd realize – especially when it comes to your in-house staff.
Smartsheet did a survey and revealed that the majority of workers want to spend less time on manual tasks, repetitive tasks such as data entry, scheduling, database updating, email, data collection, and more.
Additionally, the study revealed that 60% of workers estimate that they could save over six hours a week if their tasks were automated. During the study, management said:
"If employees don't have to complete so many mindless tasks, they are free to focus on creative endeavors and coming up with ideas."
BPO Companies Help Automate Your Property Management Tasks While Saving Costs
As discussed earlier, the Business Process Outsourcing (BPO) industry in countries like the Philippines plays a major role in Property Management.
Property Managers don't have to worry about training or onboarding staff with the help of BPOs. After discussing the client's needs, a BPO provides solutions to address their issues by allowing them access to a large labor pool of talented workers.
So, instead of paying a premium on local talent, you could outsource and get professionally trained virtual assistants to do the bulk of admin-related duties. And, with the overall work culture in the Philippines, adjusting to a client's time zone won't be an issue.
Among the tasks a property management virtual assistant can help automate are:
Phone and Email Support
Creating and Processing Work Orders
Creating Bills/Invoices
Reconciling Bank Accounts
Screening Property Applicants
Generating Status Reports
Benefits Of Hiring Offshore Property Management Virtual Assistants
In most cases, property managers – whether they want to or not, are forced to wear many hats. Thus, a business may become unsustainable, especially if you want to scale up and go to the next level.
Thankfully, one thing that a property manager can do is improve profitability by lowering operational costs. Naturally, the best way to do this is through BPOs.
Because virtual assistants can easily be trained thanks to advancements in technology, you get premium services for a fraction of the cost. Furthermore, the bulk of the training doesn't fall on the clients – unless they use specific software that only they use.
Outsourcing Is Cost-Effective & Efficient
Hiring offshore property management assistants to do administrative tasks can reduce a business' operational costs by up to 70%.
With the amount of money and time saved, managers can get back the luxury of creative thinking – now, decisions get to be more strategic and well-thought-out. Moreover, property managers also get the chance to work on larger portfolios as they'll have more time to conduct client-facing tasks and build relationships with property owners.
The BPO industry in the Philippines is rapidly advancing and has not shown any sign of slowing down. Learn more about how outsourcing can help with your current business needs and future business growth.
If you think you're ready for outsourcing or want to find out about how it may work for your business, contact us today so you can get the Global Advantage and learn how Global Strategic can help solve your business process needs!