Residential Property Management Services Outsourcing to The Philippines
More and more residential property managers are outsourcing their services to the Philippines in 2022. As businesses grow, so does the workload in administrative tasks and the need for staff to complete these tasks. For these reasons, more and more property management businesses are hiring offshore services to automate their tasks for them. Not sure why your competitors are able to grow so quickly while also increasing their margins? They may be outsourcing- and if they are, you should be too.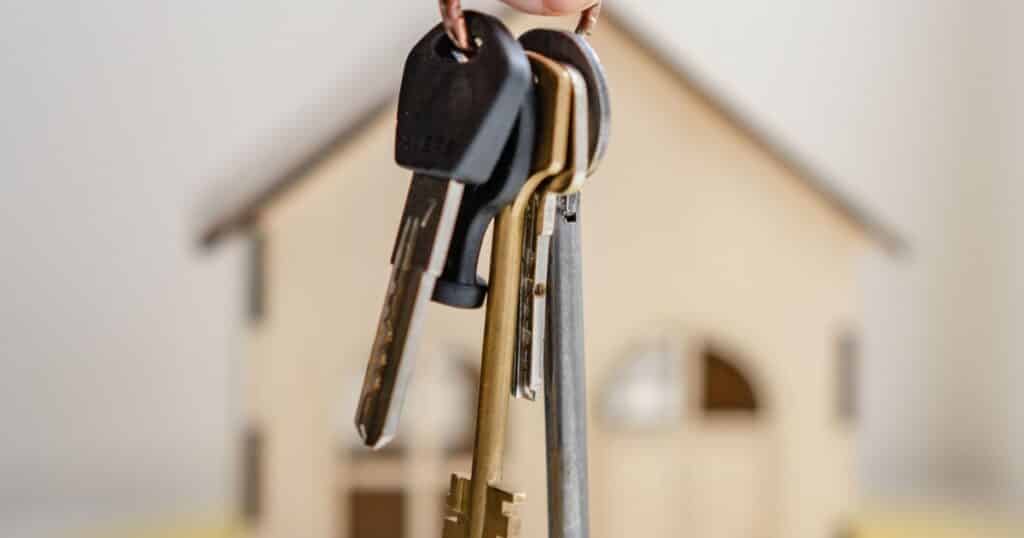 For several years now, outsourcing has been the rising trend for many businesses – and property management is no exception. The good news is that firms, especially businesses that belong within the Small and Large Enterprises can still hop on this rising trend.
In our previous articles, we discussed how only 0.5% of companies that outsource belong to SMEs. This makes for a market with vastly untapped potential. Still, there can be uncertainties and doubts that go along with outsourcing – and that's perfectly normal!
If you built a property management business from the ground up, chances are you are wearing too many hats and already have a habit of doing things in-house. Additionally, you may think that the security and risks involved in outsourcing are way too high.
Luckily, offshoring your back-office tasks is already the norm worldwide. Furthermore, the practice has become well-established with large US firms having decades-long relationships with outsourcing companies in countries like the Philippines.
And, if you're still not convinced, here's a quick rundown of how hiring an offshore staff can benefit your residential property management business:
Massive Operation and Labor Cost Savings
Easily Streamline Business Operations
Access to a large pool of talented and highly skilled workers
Reasons Why Your Residential Property Management Business Should Try Outsourcing in the Philippines
When it comes to outsourcing, property managers can take a look at several countries with low labor costs. According to an article from Outsource Accelerator, investing in offshore staffing can save businesses up to 70% on labor alone.
And, if you're just looking at the countries where you can get the most savings then your top 3 should be India, Brazil, and the Philippines. However, for most companies – outsourcing property management to the Philippines offers you a definitive advantage compared to other countries.
The Philippines has continued to reign supreme when it comes to its Business Process Outsourcing (BPO) industry. In fact, the country still holds the title of "BPO Capital of the World". Moreover, the country boasts a high English proficiency rate of 98%.
You can also stack this up with the Filipinos' more westernized culture making them perfect for customer service for your residential property management business. Also, virtual assistants can handle a variety of tasks for a mere fraction of the cost.
Where Can You Find an Offshore Back Office Service Provider for Residential Property Management in the Philippines?
The BPO industry in the Philippines hit an incredible milestone of $26.7 billion worth of revenue despite the pandemic. And 2022, analysts suggest that this number could go up to $29 billion.
That said, finding a BPO company that can handle your back-office or administrative tasks becomes quite easy if you know where to look and who to trust. Just a simple Google search can show you a list of several top-quality BPO companies.
However, a bit of caution is advised as the Philippines' BPO industry has a notorious reputation for "job hoppers". So, when choosing your outsourcing provider in the Philippines, make sure that their recruitment process involves a rigorous hiring system that ensures quality applicants.
Additionally, make sure you are partnered with a company with a proven track record who has been in the business for many years. The industry continues to attract more and more startups and while there are always successes, there are countless stories of foreign businesses who choose to outsource, and invest their time and money, only to have the rug pulled from beneath them in a short time period due to their BPO provider not being solvent or having a poor strategy. There are also many companies that are outright scams as well, so choose carefully and do your homework.
Hiring Freelance VS BPO
As an example of hiring, Global Strategic has a culture of conducting multiple interviews to ensure that an applicant is a perfect fit for the company. Through this extensive process, clients are less likely to see "AWOL" (absent without leave) virtual assistants and more likely to experience increased productivity and efficiency.
On the other hand, you can go the freelance route and hire from online job boards such as Upwork or Reddit. But this process could take time and a long trial-and-error period before finding the right property management virtual assistant.
On Reddit, users that hired freelance VAs from the Philippines have the saying "hire slow, fire fast". For most of them, the trick to making freelance hiring work is to onboard multiple people, test them, and quickly fire those that don't work out.
Cost of Hiring Freelance Property Management Virtual Assistants
You may think that hiring freelance VAs can be an even better way to outsource your services. However, with freelancing, you also need to account for the time it takes to train the virtual assistant, onboarding, and make sure that the VA has all the necessary tools to do your job well.
Furthermore, In the Philippines, a large majority of the population is susceptible to power outages, storms, loud parties, and even roosters crowing in the background. That said, you can definitely go for cheaper freelancers, but beware that you'd often run into problems where your freelancer needs extra equipment, training, and more.
Meanwhile, doing a quick job search on Upwork can show that the average hourly rate for Filipino VAs for the property management niche on the high-end can go up to $12-18 dollars. But, even with the recommendations and the success rates – hiring freelancers can still be up to luck.
Offshore Back-Office Assistant Rates in the Philippines for Residential Property Management
Generally, labor costs will always be charged to clients and the cost would generally differ depending on the skill level required.
When it comes to the Philippines, you should expect highly skilled and professionally trained workers who are more than eager to learn new things. Find the right partner who is fully transparent about their hiring and training process and who can explain how their business works. If something seems strange, it probably is, so take the time to do your research, ask the right questions, and speak to key members of their management team who can adequately explain the process. Again, reputation and history matter in the industry as well, and finding someone with a good track record can go a long way to assuage your concerns and increase your chances of success with outsourcing.
If you're ready to start your outsourcing journey, Global Strategic can help with your business needs and give you the Strategic Advantage needed to edge out the competition. Learn more about how offshore outsourcing to the Philippines can help your business and future business growth.