It's graduation season in the Philippines and millions of "former students" are taking their first steps toward their career goals. However, with the multitude of job opportunities out there, which one is the best for fresh graduates?
According to the Commission on Higher Education (CHED), over 3 million students enrolled in college since 2018. And, this year, the so-called "experimental" batch from the K-12 program finally graduated.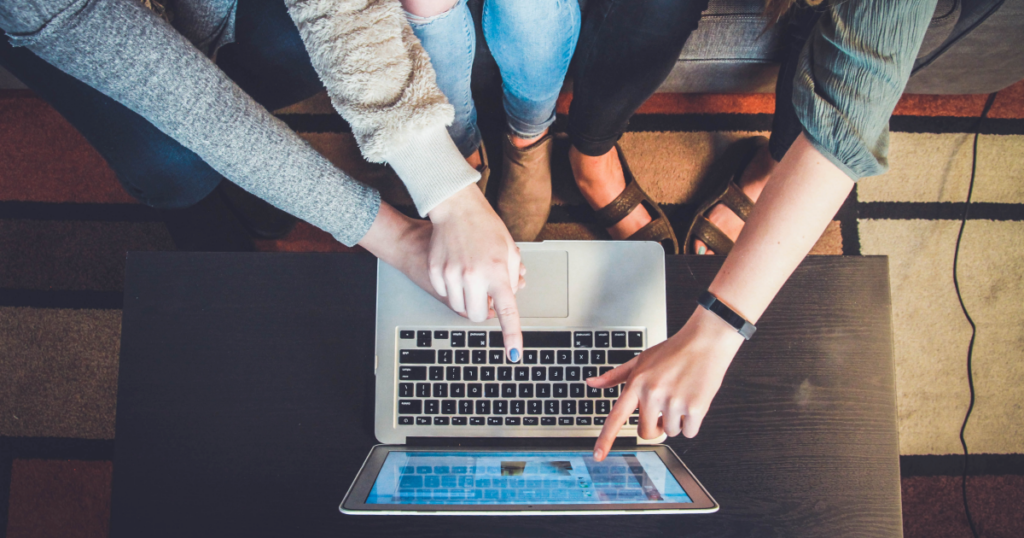 But the students weren't the only ones who leveled up – the job opportunities did too! Amid the pandemic, industries like Business Process Outsourcing (BPO) thrived. Additionally, other local industries also started to open up as lockdowns in the Philippines started to ease.
Now, employment rates are back in full swing, and companies, especially within the BPO industry are hiring more people than ever. Moreover, there has been an influx of remote jobs that are made available even for fresh grads with no experience.
Plus, applying for these jobs has become incredibly easy as most industries shifted toward online hiring. Meanwhile, you might want to review some of the pre-employment documents you'd need to have a smooth application process.
Along with this, you could also check out some of our resume samples or application letter samples. With that said, here are some of the best job opportunities fresh graduates from the Philippines can easily apply for this 2022.
List Of Best Job Opportunities for Filipino Fresh Graduates This 2022
There are a lot of job opportunities based on the course you graduated from. Some of these are jobs that we're more familiar with. Meanwhile, others are rising in popularity thanks to the shift toward remote set-ups.
Depending on the industry you land in, you could be looking to get into some of the highest-paying jobs in the Philippines. However, before we get to the highest paying jobs, we have to start somewhere.
But with humble beginnings in entry-level jobs comes career paths that you can aim for shortly. And, if you're in the BPO, Human Resources, Government, or Education sector then you're in luck. According to a study from JobStreet, these are the industry that has the highest hiring rate in the Philippines.
That said, there are still other industries that offer amazing career opportunities even for fresh graduates with no experience such as the following:
Call Center / IT Services / BPO Job Opportunities for Fresh Graduates
Throughout the years, the call center industry in the Philippines remains the top destination for foreign clients. Thanks to strong government support and a multitude of investors, the base salary and benefits that come along with the Business Process Outsourcing (BPO) industry get better and better.
But nowadays, the BPO industry offers more than just Call Center or Customer Service related jobs. Currently, there's a wide array of job opportunities ranging from IT, Healthcare Support, Programming, Accounting, Email / Chat Support, and Back-Office or Virtual Assistant work.
Because of the rapid growth of the industry, BPOs have also become more competitive. So, before applying, you might want to check out tips on how to easily pass your next call center interview.
Top BPO Jobs Opportunities for Fresh Graduates In 2022
Customer Service Representative
Technical Support Representatives
Recruitment Associate / Specialist
Back Office Associate / Virtual Assistant
Accounting Analyst / Accountant
Government Job Opportunities Fresh Graduates in The Philippines Can Apply For
Government jobs are one of the most sought-after jobs in the Philippines and for good reason. Along with high compensation, you also get good benefits such as social insurance, health, life insurance, and a great retirement plan.
Additionally, you also get career advancement opportunities especially if you get tenure. This means that you can't get easily removed from your work without any valid reason.
Also, you get to work until the age of 65 if you choose to stay in the government. In the Philippines, government employees not only receive the 13th-month pay, but you also get access to a potential 14th-month pay and a mid-year bonus.
Top Government Jobs for Fresh Graduates In 2022
There are several job vacancies available in the government that is routinely updated on their website. On the site, you can see a table that shows the government agency hiring, the region for the job, and the position title.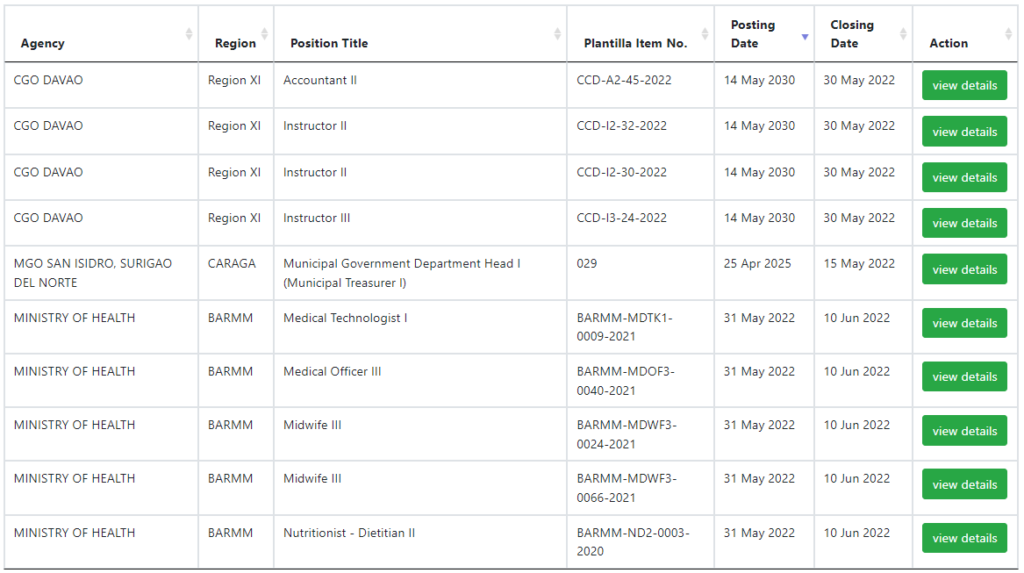 Education
The Philippines' education sector still has one of the largest hiring rates despite the pandemic. As the learning system shifts online, more teachers begin embracing the new format.
Eventually, this led to a massive spike in remote teaching work such as ESL (English as a Second Language). However, even those who don't have a teaching degree can apply in this line of work.
Still, there's a large volume of positions within the government and the private sector that need to be filled up. Unfortunately, many say that it's become increasingly hard to get a job as a teacher in the government sector due to several factors. Meanwhile, others opt not to get into the private sector because of low pay and lack of benefits to name a few reasons.
Banking / Financial Services Job Opportunities for Filipino Fresh Graduates
Accounting-related courses are among the most popular in the Philippines. Every year, thousands of students study rigorously to get a chance to graduate in Accountancy to get a chance to get the Certified Public Accountant (CPA) board exam. As such, this makes accounting such a prestigious course in the country.
But, thanks to investments that came into the Philippines, it's easy for non-CPA accounting graduates to find jobs that perfectly fit their skillsets. Fresh graduates can easily look for work opportunities on online job boards or go to a BPO Company to apply as one of their accounting analysts.
Here are some of the most in-demand accounting graduate jobs in the Philippines:
In-Demand Accounting Jobs Philippines 2022
Payroll Accounting
Financial Statement Preparation
Account Booking Maintenance
Account Payable Bookkeeping
Tax Services
QuickBooks
Computer Information Technology
Technology is evolving at a rapid rate,  and with that, opportunities within the industry are along with it. From networking, hardware, programming, and web design, the IT industry is one of the fastest-growing industries in the world.
With that in mind, the BPO industry also has many positions available for IT graduates. You could go to the networking or hardware route and become an IT Specialist. Or, you could even be one of the technical support representatives helping out clients with tech-related issues.
Healthcare / Medical
Amid the pandemic, there has been a surge in demand for health care or medical-related job positions in the Philippines. That's why nurses and medical officers were sought after even today.
Medical officers can help with medical research programs and assist in handling clinical trials. Fresh graduates in the field of medicine or related industries can expect a higher salary rate. Meanwhile, nurses assess, observe, and talk to patients. They're also in charge of keeping track of the medical history and current health of the patient.
Property / Real Estate
For real estate or property management-related jobs, fresh graduates from marketing or business courses can opt to apply locally, go freelancing and find foreign clients, or go into a BPO company.
But, Real Estate is one of the most competitive industries out there, and typically, clients would want to hire freelancers with experience. Meanwhile, if you choose to go to a BPO route and become a Property Management Virtual Assistant, you get to train with industry professionals, have a stable salary, and all the benefits that come along with it.
Here are some of the tasks a Property Management Virtual assistant needs to handle:
Phone & Email Support
Creating and Processing Work Orders
Creating Bills/Invoices
Reconciling Bank Accounts
Screening Property Applicants
Status Reports
Listings & Online Management
Conclusion
Among the industries listed above, BPO still ranks first with 41% of the total hiring share. With that, we can see that the outsourcing industry is still on a rapid upward trajectory with a broad range of job opportunities for almost every course.
Meanwhile, you can never go wrong with Government jobs as it not only gives financial security but also several benefits that come along with it. On the other hand, those in the education sector are also seeing a spike in remote work, especially amid the pandemic. Now, even those without teaching degrees can apply as an ESL (English as a Second Language) teacher.
This just proves that there are several opportunities out there for fresh graduates in the Philippines. So, if you're ready to embark on your career journey, talk to us today and we'll have a member of our recruitment team reach out to you to talk about some amazing opportunities!