Real estate agents, brokers, and property managers all struggle with scalability issues – and as a solution many invest in outsourcing. But, how exactly do you outsource to countries like the Philippines? And, what benefits can you get when doing so?
Outsourcing is primarily done in two ways – partnering with a business process solution (BPO) company or hiring freelance. Both have their pros and cons. Ultimately, it's up to you to decide how you want to spend your resources.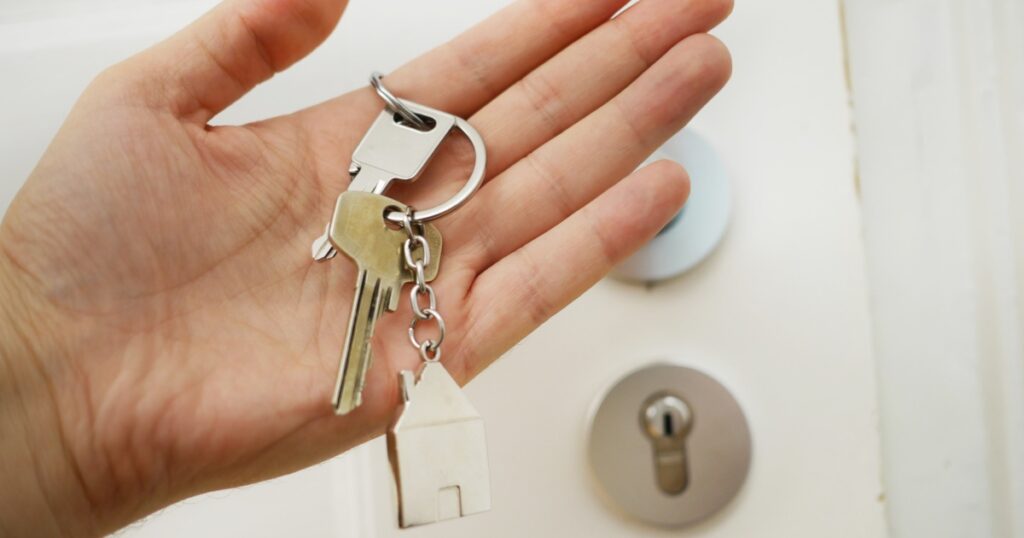 However, before we get into the step-by-step process of hiring offshore staff, let's define what real estate outsourcing is.
What Is Real Estate Outsourcing?
Outsourcing is defined as contracting out a corporate task, function, or process to an external service provider. It encompasses outsourcing, strategic alliances, and partnership arrangements to replace internal services.
Meanwhile, outsourced real estate services offer firms the ability to streamline their business processes. So, instead of micromanaging every repetitive task, agents can focus on getting clients and other profit-driving tasks.
Traditionally, firms need to look for qualified real estate virtual assistants and delegate document-heavy administrative tasks to them. Some of these tasks include the following:
Real Estate Tasks You Can Outsource
As a rule of thumb, repetitive or non-core tasks that don't drive income should be outsourced. These include administrative tasks, document-heavy workloads, scheduling, and more.
You can delegate these tasks to your in-house team. But, when you scale your business, you'd need to hire more people to account for the workload if you don't want to overwork your staff.
Eventually, hiring more people is going to lead to an astronomical rise in operational costs. That's why you should look into outsourcing the following tasks:
Real Estate Data Entry Services
Real estate data entry specialists enter the letter and numeric data daily. They also enter precise data for record tracking and administration.
Other responsibilities include:
Administrating information-sharing methods.
Communicating well with customers, staff, and PMO.
Track process-finished papers.
Responding to queries as needed to ensure outstanding customer service and records management.
Develop, facilitate, and engage in staff training on transaction processing for the information storage system.
Keep paperwork organized.
Meet daily production requirements for timely work completion.
Retrieve and repackage boxed files.
Log daily labor hours per corporate rules.
Rent Roll in Real Estate
Rent rolls list properties, renters, and rents. Furthermore, it boosts rental income and property performance.
Thus, when buying a rental property, you access the rent roll. This shows what you can make after accounting for its assets.
Real estate rent rolls are important, but compiling reports, collecting data, and everything else can be challenging. Outsourcing helps as real estate virtual assistants can aid with Rent Roll and other administrative responsibilities. Here's what the rent roll should include:
Tenant's Name
In-and-out dates
Lease term and expiration date
Expenses
Cash deposit
Parking lot fees, etc.
Late fees, etc.
Paid and owed
Back Office or Administrative Tasks
A study from Cushman and Wakefield suggested that 89% of property managers and real estate agents already outsource back office or administrative tasks to service providers from countries like the Philippines.
Back-office Associates are the backbone of any organization that can also work as real estate virtual assistants. Those who work in this department ensure that operations run smoothly so that client-facing tasks can be streamlined.
A BPO company in the Philippines can provide remote services to support property management businesses. Among these services are:
bookkeeping
property research
website administration
digital marketing
appointment/ open house scheduling
Real Estate Customer Support
Real Estate customer service is crucial. More importantly, effective communication saves time, and money, and streamlines your business.
According to a study, 73% of customers indicated good assistance was a consideration in choosing a service or product. Meanwhile, 92% of organizations increased client loyalty, per PR Newswire. And, 84% increased sales, with 79% stating good customer service saved money.
For small and medium real estate management companies, hiring in-house customer support might be intimidating. For growing companies, you must also increase customer support to keep up with your growing business.
But, this eventually would become unfeasible in the long term as the operational costs would outweigh profits.
Now that we know about the real estate tasks you can easily outsource to virtual assistants, let's take a look at the benefits.
Benefits of Real Estate Outsourcing
There are several benefits to hiring offshore real estate services. McDonagh and Hayward conducted a study suggesting the following as the top reasons real estate firms outsource:
Ability to focus on core business – As mentioned earlier, outsourcing allows businesses to streamline tasks so agents can focus on driving profit for the company.

Based on a study, in-house staff can spend 60% of their week on administrative tasks. As such, streamlining the business processes allows your in-house workers to do more dollar-productive tasks.
Access to leading practices/technology – Business Process Outsourcing (BPO) companies have access to leading technology and training to keep up with the stiff competition. As such, you won't need to spend a large capital on equipment and training.
Flexibility – Outsourcing real estate services allow you to be flexible with what you can do with the resources you have. When partnering with a BPO, you gain access to a large pool of workers that can even target specialized areas of real estate such as marketing, SEO, and more.
Reduced Costs – Due to low minimum wages in the Philippines, a real estate firm can get massive savings on operational costs. Furthermore, you don't have to worry about onboarding, sourcing talent, and paying for the benefits.
Lack of internal resources – More administrative tasks means you need to hire more people to do non-dollar productive work. Thus, you're more susceptible to scalability issues down the line which can cause stagnant growth of your business.
Free internal resources – When you outsource real estate tasks, your in-house staff are free to help agents with dollar-productive tasks that will drive revenue to your business. More free time also means in-house staff isn't overworked which leads to boosts in productivity.
Risk Sharing – Firms should consider operational risks, principal-agent risks, business risks, and inadequate contract designs. Luckily, with a good BPO company, you've got the benefit of risk transfer.
How Can You Outsource Qualified Real Estate Virtual Assistants?
Virtual assistant qualifications can signify several things. Real estate agents are in the same field, but their pain points vary.
To answer "What Makes a Real Estate Virtual Assistant Qualified?" consider what duties take up most of your time. Separate critical (dollar-productive) from non-essential duties.
You can do this for a week to determine your needs. Log the chores you're completing, the time each day or week, and if it's vital. Once you have a list of tasks you want to outsource, you can find qualified real estate virtual assistants either through freelancing platforms or outsourcing agencies.
Outsourcing Real Estate Virtual Assistants Through Freelancing
Using an online job board is a quick and easy way to find qualified remote workers. It only takes a few minutes to sign up for an account and add a job advertisement. Still, before making a hire through one of these channels, you should consider the following pros and cons:
PROS of Online Job Boards
Easy account creation
Can Source Thousands of Talent
You get to be visible to candidates actively looking for work
CONS of Online Job Boards
An overwhelming number of applicants (especially if the rate is above $3-$5 USD)
Interviewing Applicants takes up a lot of time for in-house staff
The onboarding process can be complicated with everything done virtually
Frequent Blackouts
Outsourcing Real Estate Virtual Assistants Through Business Process Outsourcing (BPO) Companies
There was a time when call centers were synonymous with business process outsourcing. But as technology improved, the industry's supporting structures expanded dramatically.
These days, business process outsourcing firms may help you with anything from property management to social media.
If you use a business process outsourcing company to find and recruit virtual assistants, you will only have to engage in managerial-level communication. After filling out the necessary information on the website, a salesperson will get in touch with you to discuss price and other pertinent issues.
Having said that, here are some of the benefits and drawbacks you should think about:
Advantages of Business Process Outsourcing
Access to a wide talent pool
24/7 Operations
Advantages in recruiting and retaining highly skilled and trained professionals
Superior Adaptability and Money Savings
Replacement Generators and Other Modern Safety Measures
Recruitment and employee onboarding are both handled by BPOs.
Cons Of Business Process Outsourcing
Decline in Management
Risks of Overdependence
Key Takeaways
If you want to expand your company, outsourcing is the way to go. It saves you money and time, allowing you to concentrate on what matters.
The option to outsource exists, and you can do so through various web platforms, but this will take time. Moreover, you'd have to deal with the time-consuming tasks of onboarding, training, and payroll.
With the support of a BPO, however, you can concentrate on your most important work while the provider handles the administrative details of new hire orientation. Not only that, but you also have access to a sizable pool of individuals educated by seasoned experts in the real estate market.
If you're ready to start your outsourcing journey, Global Strategic can help with your business needs and give you the Strategic Advantage needed to edge out the competition. Contact us today and learn more about how offshore outsourcing to the Philippines can help your business and future business growth.