Outsourcing Tasks to Real Estate Virtual Assistants
Real estate agents and brokers have long struggled with scaling their businesses to keep up with increased demands, but the simplest solution could simply be outsourcing tasks to a virtual assistant.
Unfortunately, growing your real estate business means the workload of in-house staff increases with it- usually, coming in the form of paperwork and other administrative tasks.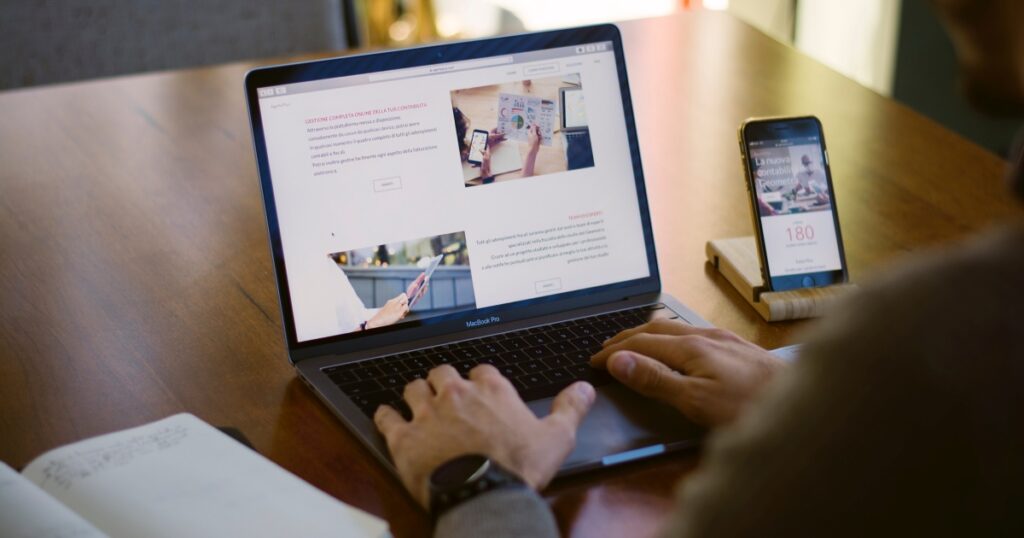 But despite these being important, they do not drive revenue, and many companies would be better to delegate these tasks to qualified real estate virtual assistants.
Before getting into the specific workload you can delegate to an offshore staff, here are some key takeaways to look out for in this article:
Key Takeaways
Outsourcing to countries like the Philippines is a cost-effective way to streamline your business process. Aside from saving on labor costs, you also get access to talented individuals from a large population pool, so you don't have to compromise quality.
Virtual assistants (VAs) in the real estate industry provide remote administrative, technical, and creative help to agents and brokers, freeing them up to concentrate on core tasks.
Many things go into this category, such as basic the following:
bookkeeping
property research
website administration
digital marketing
appointment/ open house scheduling
With that in mind, here are some of the tasks you can assign to real estate virtual assistants if you're considering outsourcing.
What Tasks Can I Delegate to Real Estate Virtual Assistants?
Generally, you want to delegate non-core tasks. To have a better idea of the tasks you can assign, here's a table for reference: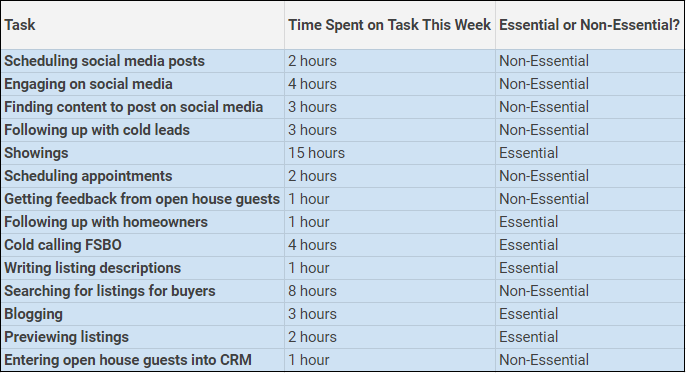 In the table above, we see that non-essential tasks like searching listings for buyers take up a lot of time per week. This, and other similar tasks, could easily be outsourced via delegating to a virtual assistant.
Furthermore, you can also assign these specific tasks:
Broker's Price Opinion
BPOs (Broker's Price Opinion) are real estate professionals' valuations of properties. BPOs are used to set a property's list price, similar to a CMA, and in foreclosure or short-sale situations.
A real estate agent or broker determines the BPO depending on various parameters. A local broker performs BPOs.
Our industry specialists examine all BPO reports for the correctness and address any issues or concerns. Customized BPO services are also available as Global Strategic can provide a curbside broker pricing opinion or a detailed report with trend summaries and market intelligence.
Here are some of the Broker's Price Opinion-related tasks you can delegate to a virtual assistant:
Subject Property Condition
Price Recommendation
Prior Sales & Listing History Report
Repair or Renovations
Details Of Property and Neighborhood Conditions
Information on "Just Sold" Properties
Comparative Market Analysis (CMA)
REO Billing and Reimbursement
A Real Estate Owned (REO) property is a home the bank owns after a foreclosure. As such, there could be a lot of documents that need to be processed.
In this regard, virtual assistants can help with the following:
eviction services
redemption
property maintenance, including debris removal, repairs, and landscape services
market analysis
marketing services
title services
sales, and
closing services.
Moreover, you can also assign administrative-related tasks such as the following:
MLS Entry
Uploading listing to websites
Scheduling Buyer Tours
Coordinating Contracts with Buyers / Sellers
Assisting with Buyer Purchase Due Diligence
Creating and Posting Ads on Free Sites
Listing Maintenance
Adding Clients into Databases
Proper Filing of Documents
Updating Website
You can also assign your real estate virtual assistant to schedule personal appointments, prepare comparative market analyses, open house schedules, and more.
Social Media Marketing
You can hire specialized virtual assistants to do niche tasks like social media marketing. Anything from creating logos, and banners, to property listing graphics can be done through a remote VA.
If your business doesn't have a social media presence or already has one but isn't updated, VAs can help with that too. Among the task you can assign are:
Account Creation & Management
Targeted Advertising Campaigns
Respond to Comments & Posts
Monitor Spam
Progress Reports
Social media can also be used for lead generation through organic or paid advertisements.
Accounting and Bookkeeping
Accounting and bookkeeping is another specialized facet of virtual assistants. Here, you can hire remote staff that can handle the following:
Invoice and Payment Processing
Customer Invoicing
Credit and Collections
Bills Payment
At Global Strategic, we have access to licensed accountants who can use QuickBooks, AppFolio, Buildium, and more.
When it comes to providing our clients with accurate and reliable service, we adhere to GAAP and apply stringent information security processes.
Conclusion
Outsourcing is a big business investment with some dangers if you don't choose the right BPO provider. A little research and effort, along with advances in technology, training, and experience can mitigate these dangers and provide you with all of the benefits of outsourcing.
Global Strategic can assist you to start outsourcing and provide you with a Strategic Advantage to beat the competition. Contact us today and learn how outsourcing to the Philippines can help your business flourish.