Graduating from a finance course is no easy feat! That's why graduates from finance courses in the Philippines are in-demand more than ever this 2022. And, even with no experience, graduates can easily apply for high-paying entry-level jobs.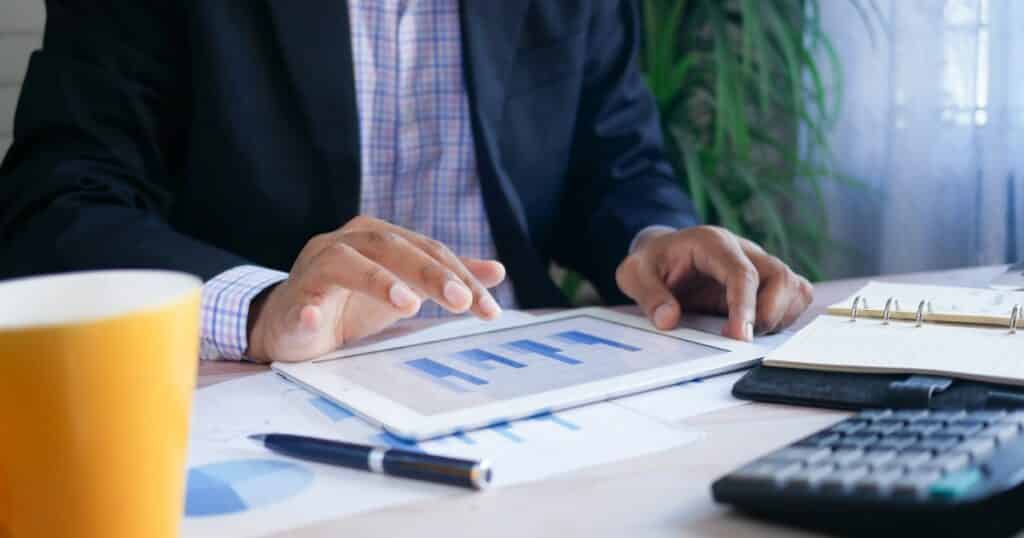 For years, business and finance students worked tirelessly to get their degrees. Meanwhile, others are already gearing up to take the Certified Public Accountant (CPA) board exam. Still, that doesn't mean that you can't get into some of the most high-paying jobs for fresh graduates in the Philippines.
But, there are still excellent non-CPA job opportunities out there for fresh graduates without any experience. Also, if you like numbers, these job opportunities should be perfect for you.
So, without further ado, here are the best entry-level jobs for fresh graduates with finance degrees in the Philippines.
7 Best Entry-Level Jobs For Finance Graduates In The Philippines
Finance majors by nature and nurture, have excellent analytical skills and this is one of the key skills companies are looking for when hiring. Along with this are a keen eye for detail and the ability to make sense of financial data for clients.
That said, the career opportunities to be presented below are going to require some of these skills and more. But, considering that you've already gone through the academic gauntlet – then you should already have most of the skills needed to easily land a spot in some of the most in-demand jobs in the Philippines.
But, if you want to freshen up your skills, check out our guide for accounting or finance-related interviews.
Accounting Analyst
Starting your career as an accounting analyst is a great entry point to your finance career. And, because the accounting analyst role covers a broad spectrum of tasks, you can easily branch out or specialize.
As an analyst, you're tasked primarily with administrative tasks. You will be in charge of handling a business or client's expenses, financials, or even present financial forecasts.
Still, the full range of tasks would depend on the client, your experience, and other factors. But generally, an accounting analyst is tasked to handle the following:
Balance Sheets
Cash Flow
Capital Statements
Expense Reports
Calculating Taxes
Furthermore, thanks to the rapid growth of the BPO industry, accounting analysts have a perfect opportunity to work with foreign clients. Through this, even entry-level analysts will get experience in several industries such as real estate, corporate, and many more.
Financial Planner
If you're into stocks and finance portfolios, then this job opportunity may be the right fit for you. As Finance majors, one of the lessons taught in classes was probably about investment vehicles.
Thanks to this knowledge, financial planners can help advise clients on how to manage their portfolios or finances in general. Moreover, Financial Planners can see trends and interpret the data for clients to help them make strategic decisions.
As such, people who take up this job need to crunch out the numbers and present them to clients in a way that could easily be understood. For this reason, a person in this industry also needs interpersonal skills and persuasive abilities to thrive.
Budget Analyst
As a budget analyst, you will be tasked with handling more of the business side of things. Instead of being in the back office, you will be in the frontline interviewing managers to collect data.
Afterward, the analyst uses the data to analyze the budget and evaluate the impact of their expenses, profits, and more in their new or existing ventures.
Along with this, a budget analyst might also need to train staff under the same department on the budget development process.
To be successful in this career path, you need to have excellent analytical skills, communication skills, and leadership or management skills.
Accountant
If you managed to secure or pass the CPA board exam, then you can already become a fully-fledged accountant in the Philippines. Graduating as a student of accountancy, especially if you also passed the CPA board exam, opens up incredible opportunities.
You will be responsible for generating accounting, budgeting, and managing financial data an accountant. You could also be providing financial advice and assistance to clients, whether they are individuals or multinational corporations.
Accountants' primary duties are to produce and evaluate financial records, ensuring that information is current and accurate. However, you might focus on more specialized elements of a company's financial department or specialize in specific areas such as forensic accounting or taxation.
Payroll Accounting Services
A person working under payroll accounting services oversees and supervises the processing of payroll for employees within an organization. The primary task of a payroll accountant is to ensure that pay arrives on time, is accurate, and compliant with in-house regulations as well as government mandates.
Here are some specific responsibilities that a payroll accountant is in charge of:
Implements manage and audit payroll processing and accounting systems in order to assure timely and accurate processing of payroll transactions such as salaries, benefits, garnishments, taxes, and other deductions.
Ensures that payroll modifications, such as new hires, terminations, and pay rate changes, are processed accurately and on schedule.
Prepares and maintains correct payroll transaction records and reports.
Ensures that payroll, wage, and hour rules and best practices are followed at all levels of government.
Audits are made easier by providing auditors with records and documentation.
Updates payroll accounting software, systems, and practices are identified and recommended.
Tax Services
A tax accountant's job is to help clients and businesses with their financial and income tax statements. These competent individuals do research, analysis, and interpretation of tax law. Preparing payments, detecting tax savings, and assessing tax difficulties are all part of their job.
Among the job responsibilities of a tax services accountant are the following:
Prepare tax returns, payments, paperwork, and reports as needed.
To find solutions to challenging tax situations, assess and research them.
Maintain the tax database for the company.
Determine tax savings and suggest profit-boosting strategies.
You can ensure compliance with requirements by providing required information to federal, state, and local authorities.
During audits will provide assistance and direction.
Examine tax regulations and propose solutions to reduce the tax burden.
Keep track of tax trends and changes in the sector.
Prepare correct tax reports on a quarterly and annual basis.
Bookkeeping
A bookkeeper is in charge of keeping track of financial transactions such as purchases, expenses, sales income, invoices, and payments for a company. They'll enter financial information into general ledgers, which will be utilized to generate the balance sheet and income statement.
Employers look for consistency, accuracy, and a low rate of errors in this role. Accounting expertise and understanding of how to use accounting software systems are essential.
The following are the tasks assigned to Bookkeepers:
Keep a detailed record of all financial transactions.
Maintain and update the general ledger.
Entry reconciliation in the accounting system.
Debits and credits are recorded.
Maintain the trial balance through general ledger reconciliation.
Account reconciliation ensures that transactions are accurate.
To comply with reporting requirements, use your understanding of local legislation.
Keep an eye on any deviations from the expected budget.
So, now that you've learned about the best finance graduate jobs in the Philippines, Global Strategic wants to hear from you. Apply today and become part of our ever-growing team! Talk to our Recruiters about our Accounting roles or any others that may interest you. We'd love to chat.