Virtual Assistant VS Call Center Agent – Are VAs The Same As BPO?
VIRTUAL ASSISTANT VS CALL CENTER AGENT – With the rise of the Business Process Outsourcing (BPO) industry in the country, having a career as a Virtual Assistant or Customer Service / Call Center Agent is increasing in popularity in the Philippines. Just what is the difference?
Generally, when it comes to VAs, tasks cover a wider range of responsibilities as opposed to making/picking up calls like most Call Center Agents. In this article, we are going to dig deeper and tackle some of the most common questions when it comes to Virtual Assistants and Call Center Agents
The world of outsourcing has expanded rapidly in the Philippines and continues to have tremendous growth. Because of this, companies are hiring a number of different applicants every day to fill their vacant job positions all over the country. In the BPO industry, two of the most in-demand positions often available are Virtual Assistants and Call Center Agents. If you've been thinking about entering this growing industry and wanting to start your career in the outsourcing world, you might want to know the key differences between a virtual assistant and a call center agent.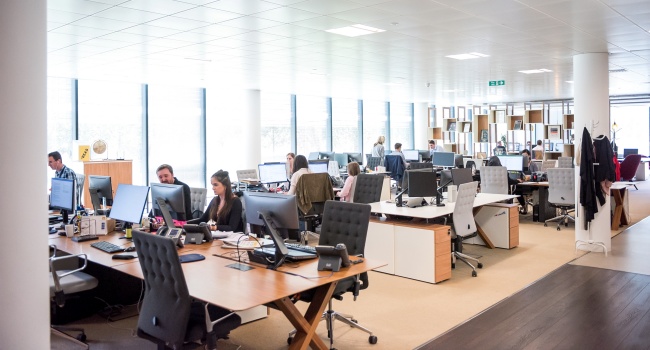 VAs and CSRs can both be part of an outsourcing company. However, the key distinction between the two lies in their tasks. Here are some noteworthy points on each:
CLIENTS – For Call Center Agents, their responsibilities to their clients include providing technical assistance, orders processing, handling product complaints, billing inquiries, collections, and other services. Thus, the skills needed to excel here are good communication skills – especially in conversational English, and quick problem-solving skills to handle numerous different types of requests from the caller.
Virtual Assistants can also provide similar services to that of a CSR, but additionally offers a wider range of tasks and responsibilities. For example, you can be tasked to handle data entry work and then need to complete appointment scheduling right after. You might do some online research or maintenance while also handling inbound calls from clients. Unlike the often-scripted nature of call center work, a Virtual Assistant will have a more diverse and dynamic workday, working on a number of different tasks.
Additionally, being a CSR often means that you can switch clients quickly (even daily) and that you likely will have several other teammates who complete the same tasks as you. On the other hand, being a VA means that you'd be working closely with a single client and helping them with many different needs.
You may be working with a team of individuals on the same client but all handle different tasks, or you may be the only person working on that client and be working as a close extension of their operations and vitally involved in their workflow.
SKILLS NEEDED FOR VA AND CSR
If you're looking for a Call Center Job, the basic requirement is for you to have excellent communication skills. Along with this, you also need to have good problem-solving skills and possibly negotiation/sales skills- especially if in lead generation or telesales. Often you will be trained on these, but the first key is having strong communication skills that would allow you to speak on the phone for long periods of time to many people a day.
When it comes to Virtual Assistants, here are some of the main skills required:
Communication Skills
Resourcefulness
Organization
Creativity
Time Management
There is crossover in both roles both in skills requirements and actual roles, and some people prefer to spend the day talking on the phone while others prefer more of a blended workday.
Whether you are looking to become a Virtual Assistant or already are one and want to take the next step in your career journey, Global Strategic wants to hear from you. Apply today and become our newest Back Office Associate or talk to our Recruiters about our other roles and whether or not you would be a fit.
We also have positions ready if you want to start a career as a Call Center Agent. With that being said, here are some of the responsibilities of a Call Center Agent:
Direct Marketing Programs
Insurance Claim Documentation
Outbound Lead Generation
Prospect and Lead Generation
Market Research
Customer Care Services
Collections
Scheduling
Welcome Calls
Survey Taking
Order Taking
Appointment Setting
If being a Virtual Assistant or a Call Center Agent isn't for you, Global Strategic has many career opportunities that may just be a perfect fit for you. Contact us today and find out what may be a good role for you.