Applying For Virtual Assistant Jobs In The Philippines? Here's What You Need To Know
VIRTUAL ASSISTANT – In the past few years, there have been a large surge in Virtual Assistant (VA) jobs in the Philippines. Great news, but just what exactly is a Virtual Assistant? Is it the same as being a Back Office Associate?
Generally speaking, Back Office Associates and VAs have the same responsibilities, depending on the company. Here are some of the things covered by "Virtual Assistants" or Back Office Associates.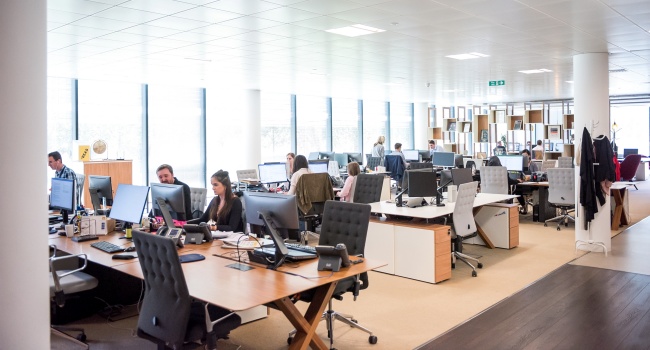 RESPONSIBILITIES OF A VIRTUAL ASSISTANT
The tasks and responsibilities of VAs will mostly depend on the nature of the account that they hold. For example, at Global Strategic, if you want to apply as a Virtual Assistant your tasks would be catered to helping its many clients and partners around the world.
Among the things you'd be doing is administrative work which includes data entry, order processing, online research, customer service, virtual reception, handling appointments, calendar management, and more. Furthermore, VAs get to talk directly with clients if they have anything they need help with.
A Virtual Assistant at Global Strategic is not a call center agent. Rather, they work as an extension of their client's operations and serve an important and integral role in their operations. Usually, the job is dynamic in that there are multiple tasks of different skills rather than being singular and just being on the phone.
For many Virtual Assistants or Back Office Associates, this is a much more comfortable and enjoyable experience in the BPO industry as they not only get to demonstrate more of their abilities but also get to learn more new skills.
WHO CAN APPLY FOR A VIRTUAL ASSISTANT JOB IN THE PHILIPPINES?
Having no prior work experience won't be a problem if you're planning on applying as a VA in the Philippines. In fact, Global Strategic welcomes and encourages fresh grads to apply. Even non grads are welcome to apply, provided that they have completed two years of college or another vocational or short-form post-secondary education.
Even if you have no experience, don't be scared of applying and starting a new career. Being a beginner in the virtual assistant industry is not an issue as long as you have the right skills, willingness, and attitude.
THE MAIN SKILLS NEEDED FROM A VIRTUAL ASSISTANT
VAs have become an integral part of the workforce. Clients ranging from business owners, executives, and large companies need help with optimizing their workloads. Here are some of the top skills required of a Virtual Assistant:
COMMUNICATION
Having excellent communication is among the most important skills needed from a Virtual Assistant. Being a "virtual" assistant requires you to talk with clients without any form of physical contact and it's crucial that you can properly communicate with them and understand each other.
Having good writing and speaking skills will take you a long way in the world of VAs. Additionally, these skills would most likely yield a positive experience from the client and, in turn, result in positive feedback.
RELIABILITY
Naturally, clients want to know that they're hiring reliable VAs. More than ever, clients are depending on their VAs to be a significant part of their team and count on them to complete their tasks and be available for them. Through this, Virtual Assistants are able to develop and build trust between them and the clients and become an integral and dependable part of their operations staff.
RESOURCEFULNESS
Much like many other jobs, there are always challenges or problems to solve as a Virtual Assistant. With this in mind, VAs need to be on their feet when it comes to finding solutions for the client's problems and maintain a cool demeanor when faced with adversity.
Where Can I Find Virtual Assistant Jobs in The Philippines in 2022?
Global Strategic Business Process Solutions has career opportunities for back-office associates or virtual assistants. Even if you have no prior work experience or are a fresh grad, the company is more than open to hiring and always looking for talented, enthusiastic, and motivated individuals who want to not only find a job but who want to start their career in a growing company in a thriving industry.
Also, Global Strategic has several job openings for the following positions:
Call Center Representative
Trainer
Executive Assistant
Marketing Intern
Whether you are looking to become a Virtual Assistant or already are one and want to take the next step in your career journey, Global Strategic wants to hear from you. Apply today and become our newest Back Office Associate or talk to our Recruiters about our other roles and whether or not you would be a fit.