Top Questions in A Virtual Assistant Interview?
So, you've decided to enter the BPO industry and are going to apply as a Virtual Assistant- now what? If you want a career as a VA, then the first step is preparing for the interview. Most of the time, the interview is going to start off with the usual basic personal questions, which should be a breeze.
It's the next stage of the interview that is the most crucial and this is where the Recruiter will ask more VA-suited questions to see if you have the potential to become a Virtual Assistant or Back Office Associate. Luckily, we're going to go in-depth with these questions and provide tips and sample answers to help prepare you for your interview and a new career.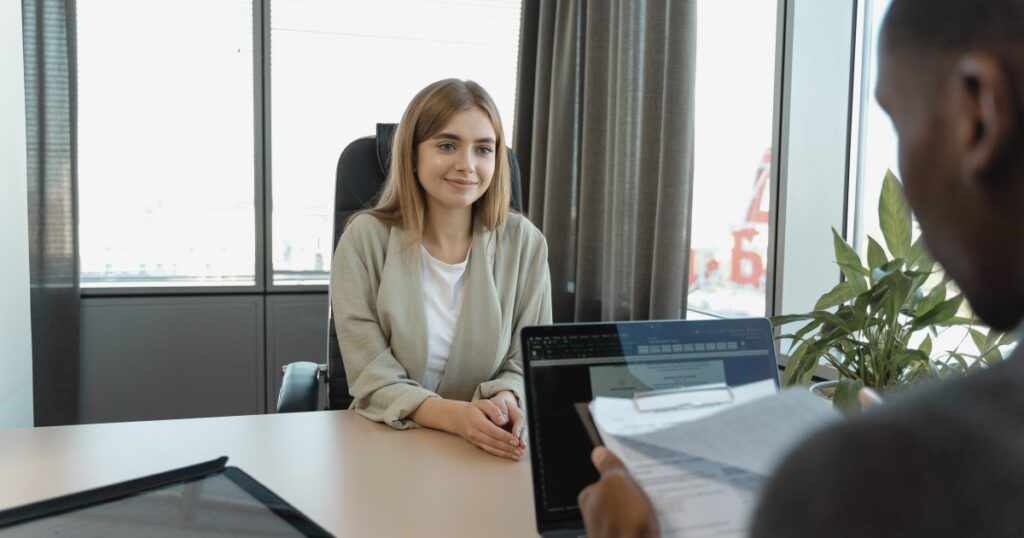 No experience, no problem! You don't have to stress about a lack of experience and the following questions cater to both experienced and non-experienced applicants. So, without further ado, let's get into it!
VIRTUAL ASSISTANT INTERVIEW EXPECTATIONS
In the Philippines, the Business Processing Outsourcing (BPO) industry is rapidly expanding and for many, you can assume that your next interview will be with a BPO company. There is different terminology when it comes to entering the outsourcing world and some might confuse a Virtual Assistant with a Call Center Agent, but, there are distinct differences between the two. For more information about this, check out our article: Virtual Assistant VS Call Center Agent: What Makes Them Different?
Now that you know a little more about the job description, you are in a better position to explain to a Recruiter why you would be a good fit for the job. Expect Recruiters to ask about what you have listed on your resume. This includes your experience, education, what you did after graduation, and more. That is the easier part, but you also need to expect that you will be asked about things that aren't listed on your resume as well, and this is where it gets trickier for some. Let's tackle that and see how to best prepare for it.
A common question Recruiters ask Virtual Assistant applicants is "tell me something about yourself that's not in your resume".
An excellent way to answer this question is to talk about things that you're passionate about. For example, you can talk about your love of movies, coffee, cooking, or anything under the sun. It doesn't have to be something extravagant. This part of the interview is simply a way for recruitment to gauge your communication skills and for you to display a little bit about your personality and interests.
Technical Questions for Virtual Assistant Applicants
After the generalized questions, you will come across some of the more technical aspects of the interview. Here are some examples:
Do you use any productivity tools?
Virtual Assistants are going to be tasked to use new software every now and then to promote productivity. Furthermore, most VA would need to use appointment setting applications, scheduling tools, and others.
But if you don't have experience in using any of those then just be honest about it. Instead, you can say that even though you haven't used productivity tools, you're a fast learner who's enthusiastic about trying out new technology. You can explain your comfort on a computer, using mobile apps, and overall tech-savviness. While you may not be experienced with the tools that they use, you can at least give them confidence that you can easily learn and adapt.
What communication channels do you use?
As a Virtual Assistant, you'd be working with clients remotely, thus communication becomes an integral part of your daily workload. With this in mind, you need to know how to use proper communication channels such as Gmail, Outlook, Skype, Zoom, and others.
Naturally, the communication channel might depend on the client or the company you're working for. So, when asked this, be sure to say that you're open to learning.
What are your response times?
This connects to the question above regarding communication channels. As a VA, you're going to need constant communication between you, your team, and your client. For example, you can say that you respond to messages as soon as possible.
General Questions for Virtual Assistants from the Philippines
The application process for a Virtual Assistant candidate may take a couple of interviews. Generally, the first interviewers would ask you these questions:
Why do you want to work as a Virtual Assistant?
There are a lot of benefits to working as a Virtual Assistant. In the Philippines, being a VA is among the most sought-after careers for both experienced and non-experienced applicants. Thus, there are no right or wrong answers here.
What you need to keep in mind is ensuring that your answers don't go too far off-topic. To help with this, we've created an article on how you can easily collect your thoughts during an interview.
How To Organize Thoughts During Interviews – Tips For Filipino Applicants
What do you consider your core skills?
Everybody has their own strengths and weaknesses. When asked this question, highlight the skills that you think are integral to your work as a Virtual Assistant. Afterward, try and explain why you think that is. Here is an example:
"I'm very organized and enjoy scheduling my day-to-day tasks. I make a point to track what I do to help me improve my good habits and eliminate bad ones. That's why I think I'd be perfect for this position as it may require scheduling or appointment tasks".
What will you do if you're tasked with something you don't have experience with?
There will be times when you'd be asked to do something you're not that familiar with. To answer this, you could say that it's better to ask for help from others. For the most part, it's better than doing a subpar job and disappointing the client.
However, you also need to be proactive and independent in trying to solve some issues. As such, you could say something like:
"If I'm given a task that I don't know much about, I'd be honest about it with the client. I'd ask them if I could get some help from others who are more knowledgeable. But, at the same time, I would take the task as an opportunity to learn a new skill".
Whether you are looking to become a Virtual Assistant or already are one and want to take the next step in your career journey, Global Strategic wants to hear from you. Apply today and become our newest Back Office Associate or talk to our Recruiters about our other roles and whether or not you would be a fit.