Industries Are Hiring Recruitment Specialists From The Philippines
RECRUITMENT SPECIALIST HIRING – With a large worldwide demand and lots of local talent, applying as a recruitment specialist in the Philippines has never been easier. However, what exactly does a recruitment specialist do?
As industries continue to expand so does their need for workforce and staffing. Thus, the role of a recruitment specialist is integral in ensuring the right person is hired for the right job. This involves understanding the requirements of the open job requisitions, sourcing suitable candidates, screening potential applicants, conducting phone or online interviews, and ultimately deciding on whether or not this person should be recommended for hire.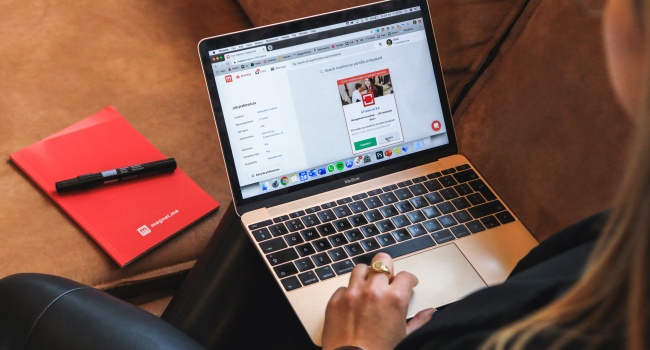 In the Philippines, the Business Processing Outsourcing (BPO) industry is continuing to grow at a rapid rate which leads to a lot of hiring opportunities for talented recruitment specialists. For many BPO companies, the recruitment team would need to fill hundreds or even thousands of vacant positions. So, with all these job openings, just how do you get hired as a recruitment specialist online and what are the requirements?
Global Strategic has an online portal where applicants can easily send their details. After a quick assessment, applicants can then expect a call. Meanwhile, if you wish to apply for the position, here are the qualifications:
Fresh graduates are welcome to apply
No experience required
Should have completed at least two (2) years in college or a vocational/short course certificate
Excellent English communication skills both oral and written
Basic knowledge of standard computer applications (Word, Excel, Outlook, Internet)
Customer service oriented
PREPARING FOR RECRUITMENT SPECIALIST INTERVIEW
Companies are hiring good recruitment specialist, especially from the Philippines. This is because they are an integral part of any company. For this reason, the interview process is the best way to see if you're fit for this role. Hence, applicants would want to take a look at these common interview questions for recruitment specialists.
1. Why do you want to work in recruitment?
When interviewers ask this question, they're expecting to hear your genuine reasons as to why you want a career in recruitment. And, although each of us have different motivations, some of the most common examples are:
Love to meet new people and listen to their stories
Enjoy the dynamic nature of the job
Helping other reach their goals
Opportunities for career growth
2. What do you know about the company you're applying for?
When applying, it is important to do research on the company you want to join. Through this, you might find that the company's goals and values align with yours. Additionally, this allows the interviewer to see that you are passionate about both the recruitment industry and the company.
3. What is the key to being a successful recruitment specialist?
With this question, the interviewer wants to assess how you view success based on your own experience in the field. For some it is all about results and meeting hiring numbers. Meanwhile, others make sure that the right applicants are placed in the right role. But, for a good recruiter, it is both of those! This is also your chance to present your knowledge regarding recruitment and how a company should measure success.
4. What are your hobbies?
Even with this simple question, interviewers can see a quick glimpse into what you're like outside of work. A Recruiter may ask about a particular hobby that you're passionate about to get a sense of your personality as, after all, to successfully recruit people you are going to need to make a personal connection with them, even if on a small level. Moreover, the interviewers can get a sense of your ability to keep work and life in balance and your potential to fit into their culture.
5. What are your career goals?
Companies such as Global Strategic care deeply for the growth of their employees' careers. With this question, the interviewers want to know if you want to stay long term or may leave as quickly as possible. When answering this question, you might want to focus on both your short term and long-term goals and how you will fit with the company. Additionally, this gives interviewers a sense of ambition and drive to succeed in the industry.
If you are ready to jump into a Recruitment Specialist role or are a Recruiter looking for a new opportunity with a growing company in a thriving industry, contact us today- we'd love to hear from you.