Recruitment Vs HR – Key Differences In Their Job Descriptions
RECRUITMENT VS HR – It is often assumed that Recruitment Specialists and Human Resources are the same things. While there is some crossover and they are related, this could not be further from reality as the two are both very unique roles with their own specific job descriptions. So, what exactly is the difference between HR and Recruitment?
A Recruiter is tasked to source, screen, and sometimes assess potential applicants for the various open positions in the company. Recruiters may also attend job fairs and other recruiting events. Some conduct career talks in universities while others visit towns in coordination with local government units.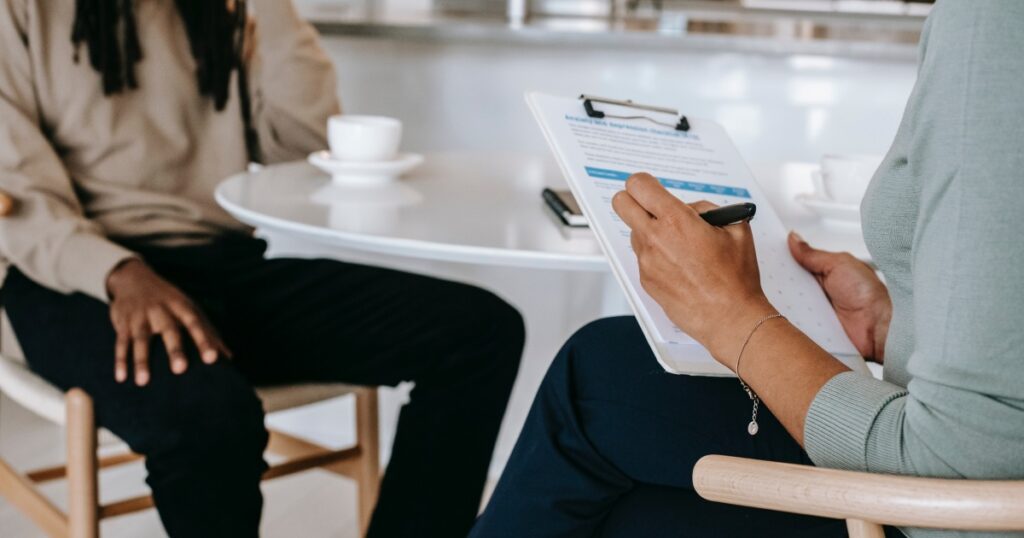 Additionally, a Recruiter conducts interviews with applicants to assess their skills, and they also screen candidates to see if they are a fit within the company's culture. After their screening is completed, the Recruitment Specialist coordinates with Hiring Managers. Together, they draft a competitive offer for the best applicants and finalize the official documents for contract signing.
In summary, a Recruitment Specialist's job description includes:
Posting the job requirements and roles on job boards and other employment portals
Sourcing qualified candidates both passively and proactively
Conducting interviews with applicants through phone interviews, online platforms, and in-person.
Discussing some employment terms with candidates
Being an intermediary between applicants and managerial staff.
Assessing the capabilities of a candidate.
Creating a shortlist of qualified candidates.
Providing a final report or recommendation to Hiring Managers.
How to Apply for Recruitment Jobs in the Philippines?
Global Strategic is looking for Recruitment Associates to join our team! Here are some of the things you need to know!
Qualifications:
Must have a degree in BS Psychology, BSBA-HRDM, or any related courses
Must have good written and verbal English communication skills
Creative and has the ability to think outside the box
Knowledgeable in using MS Applications
Self-starter
Willing to work onsite
Fresh graduates are welcome to apply
Those who want to apply can simply click here. You can also send your resumes to Careers@GlobalStrategic.com.
Meanwhile, What Does HR Do?
There can be some crossover with Recruitment depending on each company. For some companies, once a recommendation is made from Recruitment, HR will take over and make the formal job offer and onboard the new hire. For others, Recruitment may handle some or all of that process. Once onboard, there is more of a defined line between Recruitment and HR, with HR now taking over the duties of handling the new employee. They are to assist the new hire with getting set up within the company and may be responsible for discussing pay and performance metrics. Once complete, the new employee will start their new role and HR's involvement becomes more minimal, but always present.
HR is also involved in helping employees with career growth opportunities and training needs. More importantly, HR ensures that the company and its employees are protected from any issues or conflicts. This is done by making sure the work environment remains respectful and compliant with company and legal standards, and that any issues that have arisen between staff take this into account.
Key Differences Between HR And Recruitment
Among the main differences between the two is their interaction with other employees within an organization. Generally, a Recruitment Specialist would spend time with a new employee from the time they're identified as a potential candidate up until they sign a contract to join the company.
In short, we can say that Recruiters typically spend the entire recruitment process as an overseer for a potential applicant while HR does not oversee potential applicants, rather, they oversee those who are now employees.
Initially, HR would interact with a newly hired applicant during the onboarding process. Afterward, they would stay in constant contact with the employee for the rest of their stay with the company. Most of the time, HR would also be in charge of collecting important documents from employees, especially new hires.
Can you be both HR and Recruitment?
In some cases, yes! However, this would happen more often in smaller, more intimate companies. Additionally, most HR and Recruitment staff obtain that position after finishing a degree in Hotel Management, Business, Psychology, or other managerial-related fields.
In summary, the key difference between HR and Recruitment is that recruiters attract and screen talent to meet the hiring objectives of the company. In contrast, HR helps employees and the company develop a comfortable work environment by providing conflict resolving skills and ensuring certain standards are followed. Furthermore, they are in charge of promoting growth, training, and retaining employees.
Whether you are looking to become a Recruitment Specialist or already are one and want to take the next step in your career journey, Global Strategic wants to hear from you. Apply today and become our newest Back Office Associate or talk to our Recruiters about any of our other open positions.