With the influx of business process outsourcing companies in the country, data entry has become one of the most in-demand jobs in the Philippines. This demand has pushed growth opportunities both for the country and employees alike as more desirable jobs are found within country borders, rather than being sought after abroad.
Among the driving factors that account for this growth is the general need for data, with essentially all companies worldwide requiring some degree of data storage, processing, and evaluation. As more and more companies enter the Philippines looking for those who can work in the data entry field, more jobs have become available and, in turn, more growth has occurred for the companies themselves.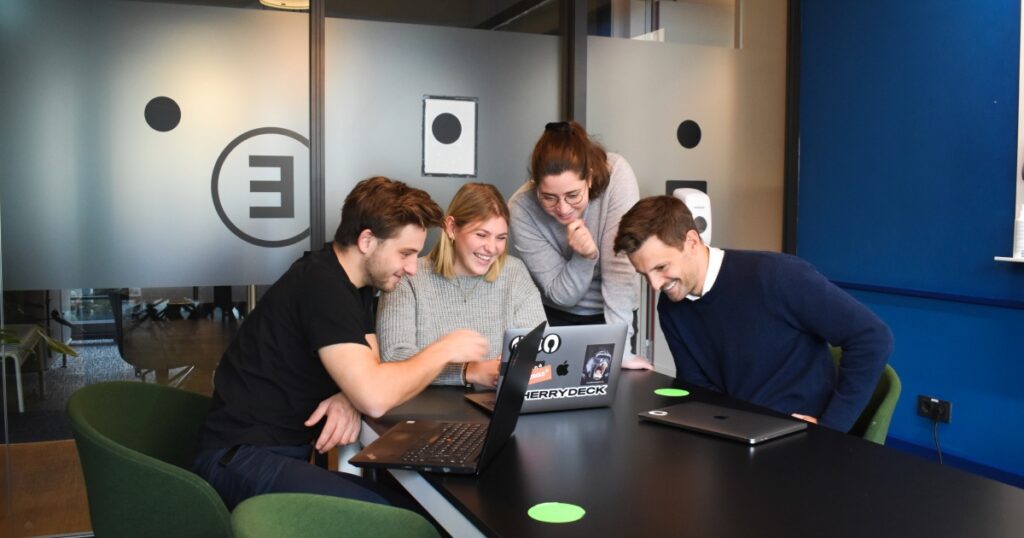 This growth once again leads to more demand for data entry staff and facilitates further growth. Clearly, both the industry and role itself are booming, and many Filipinos seek the opportunity of a career in Data Entry, allowing them entry into the BPO industry without necessarily needing to be a strong voice agent.
This growth is great for job seekers, employees, and companies alike, however, as these businesses scale up in size, processing data becomes more complex. That's where Data Entry Specialists come in. According to statistics from Thrive My Way, 42% of companies with over 10,000 employees consistently look for Data Entry Specialists.
Some choose to hire locally, while most SMEs (small, medium enterprises) and large organizations choose to outsource and because of this shift, Filipinos receive more career opportunities. On an additional note, there is a wide range of businesses that outsource data entry jobs to the Philippines meaning that you now see different companies across all sorts of industries joining the outsourcing trend and seeking professional outsourcing solutions for their business needs, regardless of where their home office is located in the world.
Based on an article from Super Staff, data entry is needed in industries such as:
Film
Travel
Insurance
Healthcare
Real Estate
Banking
E-Commerce
Logistics
Data Mining
Health Care
With this, we can say that there are several niches that you can specialize in when it comes to data entry. So, without further ado, here are the branches of Data Entry:
What are the Branches of Data Entry?
As discussed earlier, there are several facets of data entry that you can specialize in. With each of these niches, there's ample room for career opportunities.
Plus, having no experience in the subject isn't that big of an issue. As long as you've got great keyboard skills, accuracy, and the willingness to learn, you can already start your career as a data entry specialist.
If you want to check out where you can find legitimate data entry jobs online, check out our free guide for Finding Legit Work For Data Entry Online.
Meanwhile, if you're still figuring out which data entry role is best for you – stick around! Here is a quick list of Data Entry Jobs you'd find in the Philippines:
Data Entry Specialists
A Data Entry Specialist is someone who's in charge of digitizing data. These people help clients with administrative tasks, collecting information, maintaining databases, filing systems, and more.
The exact tasks of a Data Entry Specialist usually depend on the particular client. For example, a client might run a Veterinary business in the US requiring record-keeping and encoding, and another might be a large business that focuses more on data analysis and processing.
In the Philippines, even those with no experience can apply as data entry specialists in Global Strategic. You can Apply Now and receive a P20,000 signing bonus when you get hired!
For more information regarding this, check out our guide on Data Entry Specialist Job Description – Key Duties And Responsibilities.
Data Entry Clerk
At a glance, the job description of a Data Entry Clerk is to type in information into databases from physical documents. As such, the ideal person for the job is someone computer savvy, who types fast, and is accurate at transcribing.
Someone who is an entry-level data clerk generally works with a team and reports to a data manager or a supervisor. Like most jobs in this list, a data clerk is likely to send daily reports to supervisors or clients.
Now that you've had a quick briefer on the job description, here is the list of responsibilities a data entry clerk has:
Responsibilities of a Data Entry Clerk
Transfer data from a physical format such as paper documents into digital form.
Typing data directly from clients or customers.
Creating spreadsheet for reporting.
Verifying accuracy and legitimacy of data.
Updating data.
Scraping data from a database or other electronic files upon request.
Sorting and organizing physical paperwork.
Transcriptionist
For those with excellent attention to detail and a strong work ethic, working as a transcriptionist can be the perfect job for you. A transcriptionist is a professional who listens to recorded or live audio files and translates what they hear into texts.
Usually, transcriptionists use specific software to assist them in their job. You can go into either medical, legal or the general transcription industry.
As a transcriptionist, you are required to have excellent hearing skills and type at a high level – this means your work needs to be fast and accurate. Moreover, you need to meet tight deadlines.
Anybody can become a transcriptionist. However, going freelance means you'd be getting into a saturated industry filled with competition. Unfortunately, clients don't usually go for newbies when it comes to outsourcing. It's not impossible but it can be time-consuming and difficult.
Word Processor
A word processor is often known as a typist. This person generally works in an office setting, however, there are still freelance and remote opportunities for this job.
Working as a word processor means that you would be utilizing a computer and word processing software. The most basic ones everybody probably knows are Microsoft Office and Google Sheets, but there are others out there depending on the client's needs.
Word Processors use these tools to create reports, correspondence, and other written materials. They frequently use fax machines, scanners, copiers, and other office equipment.
Data Entry Virtual Assistant
You can easily become a Data Entry Virtual Assistant in the Philippines. In fact, most companies readily accept those with no experience. This is a perfect opportunity to work with foreign clients.
In the Philippines, many BPO companies are looking to fill this position so finding a job won't be that difficult. As mentioned before, Global Strategic is offering a P20,000 signing bonus for new data entry specialist hires.
To learn more about this, read our full guide on Data Entry Specialist in the Philippines. The article discusses the Pros and Cons of Data Entry, Freelancing VS BPO, and more.
Is Data Entry Difficult?
Compared to other Virtual Assistant jobs you can find in the Philippines; Data Entry isn't that difficult. For most of the modern generation, using a computer and basic software is already familiar and there is a strong English language proficiency in the country. For jobseekers, no matter what skill level you are in with some effort and the right approach, you can easily get a job in data entry.
According to Neha Kaur, a former Manager in TEC Mahindra, data entry operators only need a high school diploma. Meanwhile, the only skills you'd need are keyboarding and accuracy.
Some companies may require a high word per minute score, but many companies only require at least 30wpm. This is because you'd still be trained by industry professionals and get faster as you gain more experience in the role.
To help you along with your journey, we wrote a guide on the top interview questions recruiters ask Data Entry applicants.
Unfortunately, that won't be the case when it comes to freelancing. Sure, the job itself is easy enough. The difficult part would be in finding clients.
If you are a freelance data entry specialist, you need to make yourself presentable to clients. Having a low wpm is already a red flag for most. Furthermore, the lack of experience can make clients immediately look away. If you do want to go into the freelance route, you need to train and practice, build a good portfolio, and make updates to your resume.
Final Thoughts on Data Entry in the Philippines
You can definitely make a career out of data entry. The job description is easy enough for almost everyone to do with ease, requiring some computer skills, attention to detail, reliability, and effort. Unfortunately, getting into the industry as a freelancer might be difficult for entry-level or beginners.
That's why a lot of people are literally doing work for free just to get experience. Meanwhile, if you choose to become a Data Entry Specialist locally or in the BPO industry, there's so much room for career growth opportunities. Along with this, you get to have government-mandated benefits, a stable salary, and more.
Whether you are a fresh grad looking for your first step towards a career, are in another industry, or you are already a Data Entry Specialist and looking for a change, apply today– Global Strategic we would love to hear from you!