Real estate agents want to boost profits, but revenue remains stagnant despite growing their business. They may have even increased their sales, but the culprits are more likely to be scalability issues and failure to streamline business processes.
That's where real estate virtual assistants come in. With the help of these VAs, you streamline your business and automate repetitive, non-dollar-productive tasks.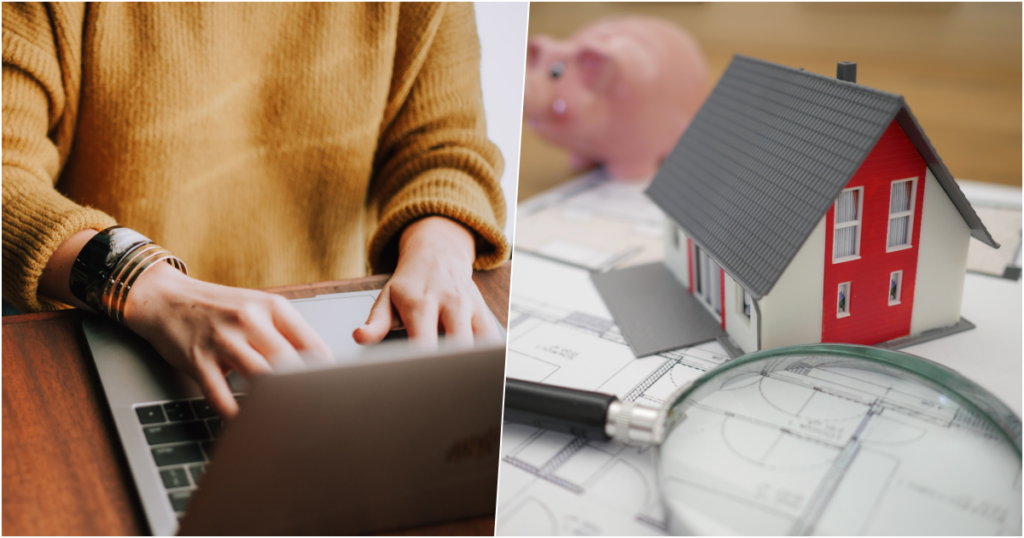 Additionally, there are strategies we can use that utilize virtual assistants directly to save you money and boost profits. With that said, here are some Key Takeaways you'd find in the article:
KEY TAKEAWAYS
Virtual Assistants can save up to 70% or more on labor costs
Real Estate VAs can handle repetitive administrative tasks so you can focus on core responsibilities that drive profit.
You can hire specialized Virtual Assistants that help you find leads, promote your business, and boost your overall online presence.
You can hire virtual assistants through freelancing platforms or Business Process Outsourcing (BPO) companies.
India generally has slightly cheaper rates, but the Philippines is still the go-to for real estate and property management.
How To Boost Profits by Outsourcing Real Estate Virtual Assistants
Boosting profits can come in many forms – but primarily, this comes in the form of saving up on labor costs. In countries like the Philippines, the cost of living is low paired with a low minimum wage.
With lower labor prices and high English capability, the Philippines is a prime destination for outsourced staff. The country has a lot of talented and skilled workers, especially in the Business Process Outsourcing (BPO) industry.
That said, here's a rundown of what you need to know regarding the cost of outsourcing to the Philippines.
Outsourcing Costs to The Philippines
There are several ways you can hire a real estate virtual assistant, but, the most popular are freelancing platforms like Upwork and OnlineJobsPh or BPO Companies.
As such, the cost of outsourcing to the Philippines depends on where you source the talent. For example, if you outsource to freelance, you may have a lower rate, but you lack security, training, management, and support, and may have trouble finding someone suitable (or someone who will stay).
Some smaller companies have made this work successfully, but many others have had negative experiences so it can take a little bit of trial and error. There are also BPO companies that provide outsourced staff, along with mitigating most of the above concerns.
Boosting Profits by Delegating Administrative Tasks
Real estate virtual assistants (VAs) provide administrative, technical, and creative support remotely, freeing agents and brokers to focus on core activities.
Studies suggest that repetitive, non-dollar productive administrative tasks can take up to 60% of a worker's week. Naturally, this would drive productivity down for your in-house staff.
But real estate agents can delegate these tasks to virtual assistants so in-house staff can help drive profit to the firm. That said, here are some of the tasks you can assign to a real estate VA:
bookkeeping
property research
website administration
digital marketing
appointment/ open house scheduling
To get more in-depth about the tasks, check out our article "Outsourcing Tasks To Real Estate Virtual Assistants".
Hiring Virtual Assistants for Real Estate Lead Generation
Virtual assistants can help streamline lead generation for your real estate business.
Typically, virtual assistants were used by corporations to handle mundane, non-essential activities. But a virtual assistant can do more for a real estate company than just handle paperwork; they can also assist with lead generation to help directly drive business to your firm.
Attracting potential customers and collecting their information for further sales funnel progression is what lead generation is all about. Potential customers can be attracted to your company in a number of ways including:
Cold Calling
Facebook/Social Media Leads
Cold Email Outreach
Text Message Marketing
Organic Leads
Where Can I Hire Real Estate Virtual Assistants?
As mentioned earlier, there are two primary ways you can hire a virtual assistant in the Philippines -Freelancing Platforms and BPOs. Naturally, there are pros and cons to each.
If you go on an online job board to find your VAs, you get a list of talented real estate VA applicants. You see their resumes, past jobs, and evaluations. You can also post job postings to attract applicants.
However, this means that you need to handle all the onboarding, interviews, background checks, payroll, and everything in between.
On the other hand, when recruiting virtual assistants from a BPO, only managers need to be involved. After giving pricing and other info on their website, a sales rep will contact you with pricing details.
Real Estate agents also get the following benefits when partnering with a BPO:
Access to a wide talent pool
24/7 Operations
Access to highly skilled and professionally trained workers
Enhanced Flexibility and Cost Savings
Updated Equipment / Backup Power In Case Of Blackouts
BPOs cover all onboarding processes
Ensured Data Security
There are a lot of ways you can get a VA depending on your preference. However, the important thing is that you hire a qualified real estate virtual assistant.
Here's a quick rundown of what you need to know:
Virtual assistant qualifications can signify several things. Real estate agents are in the same field, but their pain points vary.
To answer "What Makes a Real Estate Virtual Assistant Qualified?" consider what duties take up most of your time. Separate critical (dollar-productive) from non-essential tasks.
You can do this for a week to determine your needs. Log the chores you're completing, the time each day or week, and if it's vital.
India Vs the Philippines in Outsourcing
By hiring Filipino staff, clients can save a large amount in wage payouts, but pricing isn't the only selling point. When companies outsource to the Philippines, they can hire workers that are:
Diligent
Proficient in Conversational English
Adept to Western Culture
Fast Learners
Willing to climb the ladder to advance their careers
Savings shouldn't be your only consideration when outsourcing, though. Consider the country's outsourced infrastructure, government support, and culture when looking at India Vs the Philippines in Outsourcing.
Additionally, a Cushman and Wakefield study revealed that 89% of property management clients already outsource to the Philippines. And, for the top countries that do outsourcing, India is still #1 when it comes to outsourcing IT-related tasks while the Philippines is #1 for customer service and back-office operations.
CONCLUSION
If you don't do your research and pick the best BPO provider, outsourcing might be a risky business investment. These risks can be minimized, and the benefits of outsourcing can be realized with some preparation, study, and the application of new technologies, methods, and knowledge.
Global Strategic can assist you to start outsourcing and provide you with a Strategic Advantage to beat the competition. Contact us today and learn how outsourcing to the Philippines can help your business flourish.