TOURISM GRADUATE JOBS – The tourism industry in the Philippines is up and running again as lockdowns ease up and as a result, more jobs are opening for fresh graduates from tourism courses this 2022.
Based on an article from Philstar, the country's tourism industry generated $41 billion in 2021. Overall, this amounts to a 129.5% increase in revenue since the 2020 lockdowns began.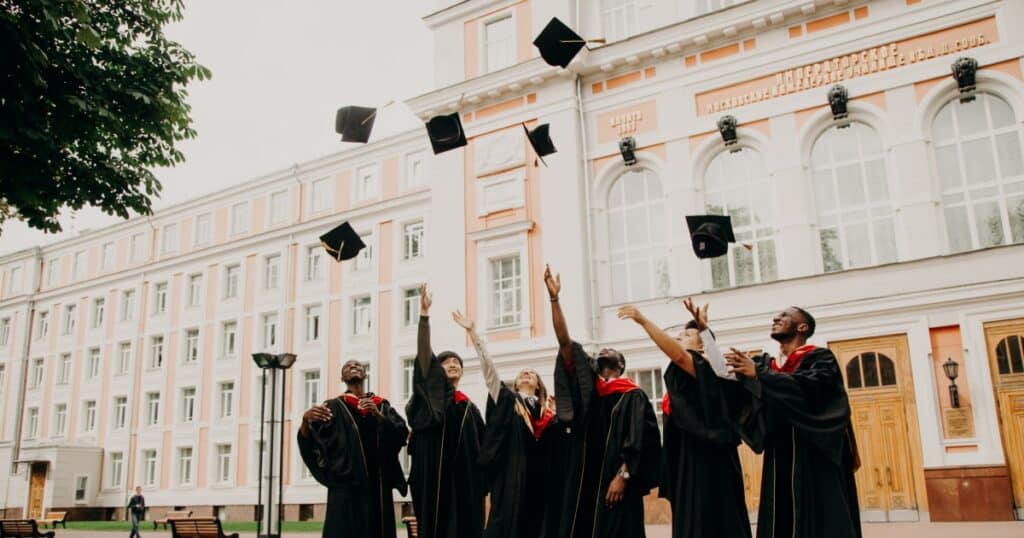 Meanwhile, the World Travel and Tourism Council (WTTC) forecasts a fast recovery thanks to borders opening up both locally and internationally. With this, comes several job opportunities for tourism grads – even those with no experience!
So, if you have a passion for all things tourism, then finding a career in this industry may be the perfect fit for you. Now, without further ado, here are the best entry-level jobs for tourism graduates in the Philippines.
Entry-Level Jobs for Tourism Graduates in the Philippines This 2022
Previously, "tourism" only applied to jobs found within the "tourism industry". However, thanks to advancements in technology – there are several areas of tourism that you can get into that you might not even think of.
Generally, fresh graduates go for jobs within the Tourism Management sector. On the other hand, there are those who go into Tourism Marketing, Tech-based Tourism, Revenue Management, and much more! The best part is that jobs within every sector of the tourism industry are definitely among the most in-demand jobs in the Philippines this 2022, creating a strong demand for qualified applicants. After graduating from your tourism course, you can easily apply for the following jobs:
Receptionist / Front-Desk
Events manager
Hotel or resort manager
Housekeeper
Tour operator
Tourism marketing manager
Travel agency manager
Tourist Information Centre manager
Accountant or sales manager
Guest relations manager
Career Opportunities Within the Tourism Industry For Fresh Graduates
With the rapid growth of the tourism industry and technology – several career opportunities are opening up for tourism graduates. Aside from the common jobs in the industry, jobs that use technology to supplement tourism are gaining popularity.
Thanks to social media and new technology, more and more businesses within the tourism sector are relying on technology. From professional business-related trips to vacations with your friends, technology is there every step of the way.
A decade ago, tours and trips used to be planned by booking an agency over the phone. Now, you can easily book a flight, a hotel, and a tour from the tip of your fingers. Moreover, social media sites made vacays more accessible to the masses. Social media also changed how the tourism industry advertises. Taking all this into account, new branches of tourism emerged that focus more on the use of technology. Some of these include:
Tourism Marketing
Marketing is a powerful tool in every business. Having good service is one thing, however, if you can't connect with your audience, then that's going to be an issue.
This rings especially true for the tourism industry. Every day, new tourism-related businesses are popping up everywhere. You'd see small resorts opening, hotels near the beach, tour operators, and more.
But, with the rapid growth of the industry also comes more competition. For that reason, Tourism Marketing and learning new trends, and strategizing outreach campaigns are needed for a successful business. For many as well, their tourism education is a stepping-stone to a more traditional office-based career rather than the travel aspect of the curriculum. Often tourism grads have the right personality, communication skills, and enthusiasm to succeed with foreign companies, especially in the Business Process Outsourcing industry.
BPO Jobs For Tourism Graduates
For the travel and tourism industry, good customer service is what defines a business. In this highly competitive sector, the way you interact with clients can make or break your reputation.
Poor reviews, bad customer service, and slow response rates are among the few things that a business doesn't want to get associated with. To offload this burden and avoid potential reputation and delivery problems, businesses both locally and internationally turn to BPO companies to handle many of these tasks.
However, customer service isn't the only job available for tourism graduates in the BPO industry. You can also become a virtual assistant for foreign clients in the travel industry, conduct competitor research, data entry, and more.
With the background and education that a tourism grad brings to the table, it's easier for them to build rapport with clients or customers. Here are some of the jobs you can get as a fresh graduate of tourism in BPO:
Call Center Representatives
Having a job as a call center representative is one of the best entry-level jobs for fresh graduates in the Philippines. Because of the rapid growth of BPOs, more job opportunities are opening within the call center space.
Furthermore, as CSR jobs become more competitive, the salary has definitely increased. For tourism graduates, the work you'd be doing perfectly aligns with the lessons and skills you've learned in class. Instead of working in a hotel, airline, or resort, you'd be working within a BPO company that can provide better security, more incentives, and stronger career path options.
Back Office Associates / Virtual Assistant
Another popular trend within the BPO industry is getting a job as a Back-Office Associate or virtual assistant. A Back-Office Associate or BOA helps companies in several industries with administrative tasks.
There would also be cases where you talk and help your client directly. Among the common tasks assigned to a Back Office Associate include the following:
data entry
order processing
online research
customer service
virtual reception
handling appointments
So, now that you've learned about the best tourism graduate jobs in the Philippines, Global Strategic wants to hear from you. Apply today and become part of our ever-growing team! Talk to our Recruiters about any of our available roles and determine which is the right fit for you.