Outsourcing Property Management Services – When Should You Do It?
Outsourcing, with all of its benefits, does have risks that need assessment. But, if you're planning on scaling up your property management services, then outsourcing would be the way to go.
Entering into something like outsourcing can be nerve-racking, especially for a business that has never done it before. But don't worry, because we're going in-depth into when you should start outsourcing your services.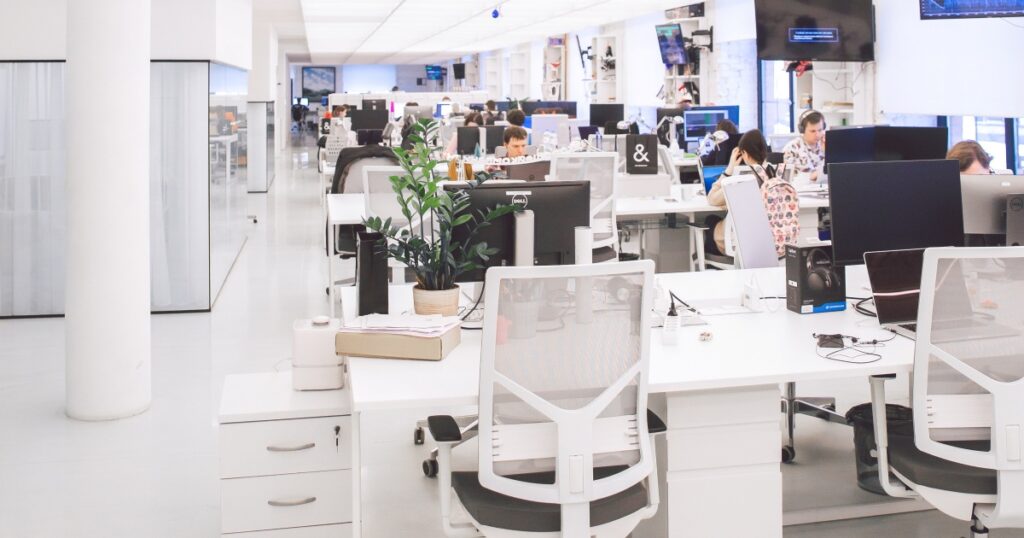 If you've been growing your team but are having difficulties with scaling your business, then you should look into outsourcing. Another area you need to take a look at is your back office.
When your back office or administrative tasks are starting to pile up and eating up in-house resources – outsourcing can be a simple solution. More importantly, this can become a more cost-effective alternative to hiring locally.
This is especially true at the moment when finding staff- especially good quality- has become increasingly difficult in many locales.
At the end of the day, each organization is different and requires different needs. Outsourcing isn't suitable for every role in every business, but it is usually suitable for some roles in most businesses. If you start outsourcing repetitive, non-core functions of your business, then you get to free up valuable time and money.
Businesses become more comfortable with outsourcing over time. As a result, it can start to look at other roles that it may not have previously considered. Thus, increasing its profitability even more.
From here, you can start to push for profit-making efforts such as meeting more clients, investing in marketing, and more. So, without further ado, here is the checklist for when outsourcing your property management services should be done:
Outsource Property Management Services to Lower Labor Costs
One of the first things businesses look at is how much outsourcing can lower operation and labor costs. If you're ready to get rid of unnecessary operational costs – outsourcing should already be a priority.
Earlier, we discussed how stacking back-office tasks can eat into a company's resources. Naturally, while your company grows and gets more clients, the amount of paperwork and admin duties grows with it.
Scenarios for this vary, but generally, tasks like these can become a heavy toll for in-house employees to handle. In turn, you can hire more employees to do these tasks for you. But then, you quickly realize that the labor costs starting to pile up. And, that's if you can even find suitable staff for the roles.
Another way we can take a look at this is by looking at our opportunity costs. For example, the budget that was spent on hiring could've been used for sales and marketing to improve revenue.
That's why a lot of property managers are going to the Philippines to find professionally trained and highly skilled property management virtual assistants at a cost-efficient rate.
Usually, repetitive tasks that you can outsource come in the form of data entry, processing information, answering emails, bookkeeping, and other admin tasks. Additionally, a company's accounting staff often ends up overworked and pushed to their limits with all the paperwork and backlogs they need to go through and many of these tasks could be easily outsourced.
Outsource to Focus on Streamlining Property Management Business Process
Efficiency and productivity come in the form of simplicity. Therefore, a streamlined business process directly equates to a more effective and productive environment.
With this, outsourcing services can help any business streamline its process by eliminating or automating unnecessary workload. For example, a high-quality outsourcing company can help you with processes such as the following: customer service, tech support, data entry, and accounting. After setting up the business process, the outsourcing company will continuously hire and train personnel as needed.
Another benefit of going to an outsourcing company is the ability to change the services you need as you see fit. Obviously, this won't be a one-off thing and you need to consistently check up on your outsourced staff as they are now an extension of your company.
Now, the difference is you just need to "manage" the work instead of "working" it. As a result, you get more time to focus on your business's core, profit-driving processes.
Property Management Companies Should Outsource if they are Growing Fast
Property Management is a highly competitive industry. If you have the opportunity to rapidly expand your reach and services, then you already have an edge against your competitors.
However, as we mentioned earlier, quickly growing your business demands higher labor costs and a difficult hiring process. To bypass this issue, you can simply outsource services to start scaling up.
When you get more customers or clients than your in-house staff can handle, you've got two options – hire locally or outsource from countries like the Philippines. And, in outsourcing, you can opt to go for freelancers or book a meeting with a BPO company to discuss what they can do for you.
If you start a relationship with a BPO company, you can start to clearly identify what needs to be outsourced and what can stay in-house. The Philippines is the BPO Capital of the World, which means that companies here know what they're doing.
Outsourcing Helps with The Hiring Process
Whether you need a team of 10 or 100, a BPO company will ensure that you get highly trained workers ready to help you streamline your business. This is also more apparent when looking at hiring.
As your company expands, more and more positions need to be filled up and if you're looking at local talent, then labor costs can skyrocket. This would be one of the best times to start outsourcing.
Meanwhile, outsourcing can not only help you reduce those costs, but it also helps you with finding the right people for the right job at an unprecedented pace. That's because the Philippines has one of the highest numbers of readily available workers. Most of them are fresh university graduates looking for work in BPOs.
In contrast, hiring freelance workers can become a hit or miss, especially if you want to find a specific skill set. Hiring a property management virtual assistant for your business is a big decision and you want to ensure that you have the right person for the job.
More importantly, you want some degree of assurance that if they are not the right person, they will be able to replace them with someone else relatively seamlessly.
The hiring process can also take months as you need to interview potentially hundreds of applicants. That takes time, effort, and resources, especially if you're just trying freelancers out. After all of that effort, your VA may decide to work for someone else, go back to another industry, or outright disappear on you without any notice.
While some companies can assume this risk, others cannot, and need to look to reputable BPO companies who they can not only trust to get the work done but also can trust with your data and processes.
With the help of BPOs, you get virtual assistants who are trained by industry professionals to ensure that the job you need gets done. More importantly, BPOs consistently hire technically skilled talent in various industries.
Outsourcing Property Management Services Gives You Time to Strategize
Think about how much time you spend strategizing for your business. According to an article from Personiv, 88% of their CFOs said that they didn't have time to strategize because of doing transactional tasks.
The issue with small and medium enterprise companies is that those in leadership roles are wearing too many hats. When this happens, valuable time that's supposed to be allocated for strategizing is pushed aside.
Rather than focusing on non-core responsibilities, you need to focus on deadlines, finalizing documents, and balancing books. But, with outsourcing, you can now focus on more engaging work. Plus, you will have less stress knowing that your outsourced team already has got you covered and won't let items fall through the cracks.
Hopefully, you've got a good idea of the importance of outsourcing your property management services. So, if you think you're ready for outsourcing, contact us today so you can get the Global Advantage and learn how Global Strategic can help solve your business process needs!