OPERATIONS MANAGEMENT GRADUATE JOBS – In the Philippines, there is a high demand for Operations Management graduates this 2022. All organizations and businesses need operation managers to ensure efficiency and effectiveness and amazing job opportunities are available for OM graduates even with no experience.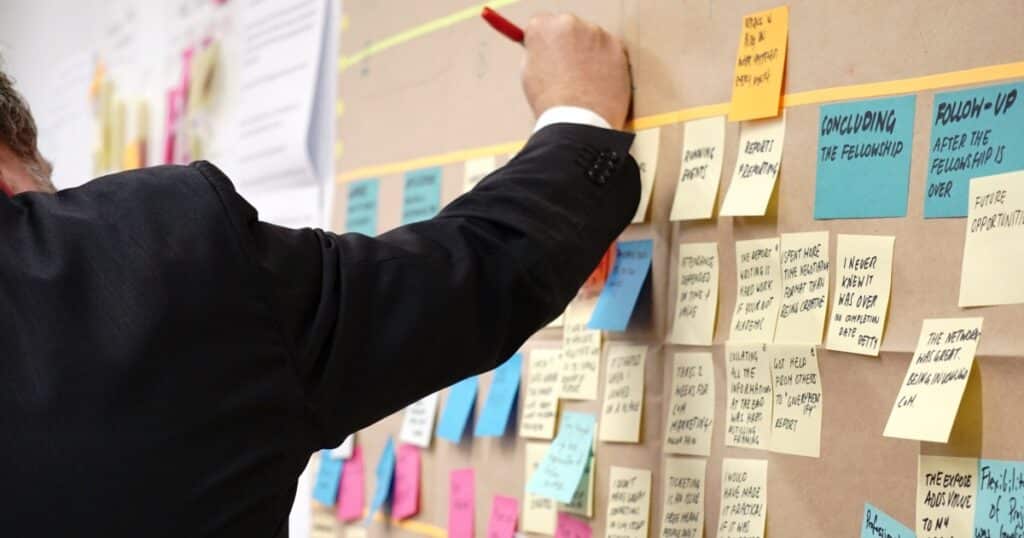 Operations Management courses teach students how to effectively plan, conduct business processes, design products, and balance revenue and costs. With this set of skills and knowledge, fresh graduates can easily apply in a broad range of high-paying industries.
What Jobs Can You Get With an Operations Management Degree?
As mentioned earlier, a degree in operations management can get you into several industries. Additionally, an OM graduate's communication skills, a keen eye for detail, and the ability to understand trends are major benefits. With a degree in this course, you can possibly get a job as a:
Business Analyst – Business analysts conduct market research, examining both product lines and the company's overall profitability. They also develop and monitor data quality indicators and ensure that business data and reporting requirements are met. Strong technological, analytical, and communication skills are required.
Project Manager – Project managers plan and allocate project resources, develop budgets, monitor progress, and keep stakeholders informed throughout the process. All of this occurs within the context of a company's goals and vision. Project managers are needed for a variety of projects, including construction, information technology, human resources, and marketing.
Quality Control Specialist – A quality control specialist's major responsibility is to test and evaluate products in an industrial or warehousing context. The quality control specialist may use a range of procedures to test parts or products, ensuring that specifications are met and that the product functions as intended.
Materials Manager – Materials managers oversee a company's inventory and purchasing. They collaborate with engineers and designers to determine the materials needed to complete manufacturing or construction projects to specifications, then research vendors and place orders.
Production Scheduler – Production schedulers create and maintain production schedules to ensure that all company objectives and deadlines are met. Candidates should expect to play a significant role in assisting their company in meeting its objectives by developing effective schedules.
Back Office Associate – A Back Office Associate's work description is similar to that of a Virtual Assistant in that it varies depending on the demands of the client and encompasses a wide range of responsibilities. In general, a BOA assists businesses in a variety of industries and may assist with accounting, customer service, order processing, IT, and other administrative activities.
Business Process Outsourcing (BPO) Operations Manager – A BPO operations manager makes certain that all processes are completed on time and efficiently. He or she may be required to oversee vendor deliveries and inspect equipment for quality in order to fulfill these responsibilities. An operations manager may also be responsible for overseeing general operations to ensure quality.
Marketing – A marketing organization's seamless and effective functioning depends on the marketing assistant role. Applicants for this post should be capable of handling a wide range of administrative chores efficiently and independently.
Graphic Designer – The Graphic Designer job description includes the entire process of identifying needs, visualizing, and producing visuals such as illustrations, logos, layouts, and photographs. Among other things, you'll be in charge of the design of websites, publications, journals, product packaging, and exhibitions.
BPO Jobs For OM Graduates from the Philippines
Traditional operations management roles are often a perfect fit for most fresh graduates. However, the industry has expanded rapidly throughout the years with more opportunities available.
Going through the list of available jobs for operations management, you can see that most require additional experience, and applying for some of these roles has become even more competitive. Despite the growth in demand, there has also been major growth in the supply of available candidates and there could even be fewer roles available, especially for fresh graduates. With that in mind, graduates may have difficulties in finding their first job in the industry.
Luckily, industries such as Business Process Outsourcing (BPO) are expanding at a rapid rate – opening up new job opportunities for operations management graduates that were previously unavailable. Now, these fresh grads don't have to look far outside of their profession to jump-start their career in a professional or corporate environment. Don't be afraid to start at entry-level and work your way up. This is the most common route to higher-paying roles and the experience gained in your early, formative career years can set you up for the rest of your life.
At Global Strategic, fresh graduates of OM can apply online even with no experience. For those who hope to get back into the operations management industry eventually, this experience can be integral in learning more about the business process and the corporate world in a diverse industry.
That said, here are some of the best jobs in the BPO industry you can apply for with a degree in operations management:
Business Process Outsourcing (BPO) Operations Manager
Risk Management
Delivery Management
Production Design
Customer Service Representative
Virtual Assistant / Back Office Associate
Essential Skills Companies Require from Operation Management Applicants
An operations manager can be considered a jack of all trades due to the number of tasks that need to be handled. Primarily, the duties tasked to an op-manager require managing teams of people, handling business processes, and more.
Naturally, these tasks require an operational manager to have the following skills:
Planning
Delegation
Excellent Communication
Knowledge
Time Management
Leadership
Active Listening
Problem Solving
Teamwork
So, now that you've learned about the best Operations Management graduate jobs in the Philippines, Global Strategic wants to hear from you. Apply today and become part of our ever-growing team! Talk to our Recruiters about all of our roles and find out which is right for you.