Want to put up a business but do not have the capital for your own office? Only have the need for a few workstations? Looking for an additional site location without the hassle and cost of entering a lease and purchasing equipment?
Great news, seat leasing may be the best solution for you and your business!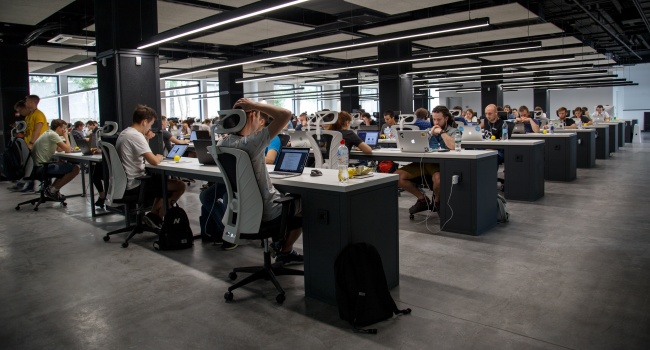 Putting up a business is not an easy task and office space is a major headache for many business owners. There are a lot of things to consider- including finding the right office location, and more importantly, ensuring that this space fits your budget and meets your business needs. In addition to the monthly lease costs, you need to have adequate resources for deposit and advance rental as well as all your legal documents, furniture, technology, IT support, and even your monthly utilities.  This is the reason why most of small and start-up companies prefer the option of leasing seats within an existing outsourcing or call center facility.  The key advantage here is that companies can start operating right away with no major investment, limited resources and less manpower.
Seat leasing or seat rental is a service offered by outsourcing providers that enable start-up companies who do not have enough time and budget for putting up their building or office.  It also allows businesses to rent seats or office space for their employees in an established and fully-equipped outsourcing center.  It frees up your working capital, allowing you to put more resources into your core processes. It is also suitable for companies who are looking for a disaster recovery site or alternate location due to their own lack of space or business needs.
Below are the factors you need to think through before getting a seat leasing deal.
Number of seats or size of space
How many seats do you wish to occupy?  How many people do you want to work for you? With seat leasing, the provider will give you the complete rental rates and complete package deals according to your preferred number and size.
Flexibility
Some seat leasing providers have fixed contracts while others offer affordable and flexible deals.  Remember, not all providers offer flexibility when it comes to the deals.
Duration of lease
Start-up companies should think about their future possibilities.  They can start by securing a short term lease since they cannot be certain how long their business will run before getting big package deals or moving into a bigger space.
Location
This is one of the most important factors in having a successful operations and overall growth.  Make sure that your provider is in good location as this will affect costs and revenues. This includes company needs, customers, employees and equipment to complete the services.
Equipment and facilities
Make sure that if you go for this kind of service, you have the complete list of the following equipment:
Air conditioning
Computers
Cubicles
Chairs
Internet Connection
Power Supply
Training rooms
Now you have the essentials and need-to-know facts about seat leasing. Do you want to know more about how seat leasing can help you grow your business?
Contact Global Strategic today or visit http://www.globalstrategic.com/seat-rental.