If property managers want to start evaluating potential outsourcing partnerships, then a measurable benchmark should be defined.
Generally, businesses hiring offshore service providers are looking to save costs. However, qualitative metrics such as employee and customer satisfaction must be taken into account.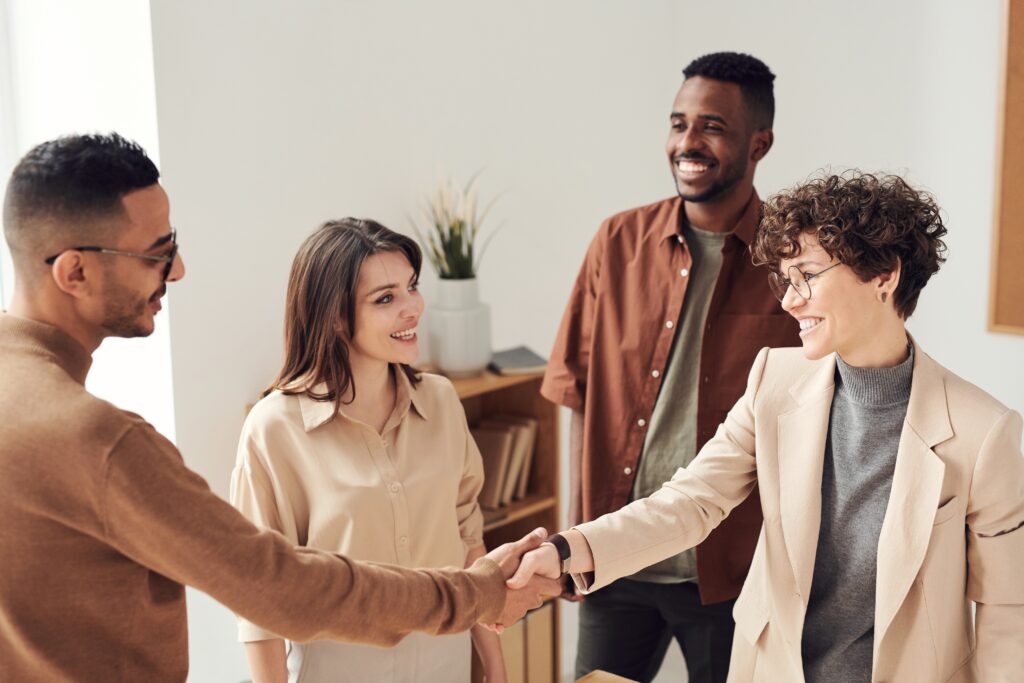 According to Collier's study, the decision to outsource is based on two factors – value proposition and market-based outsourcing.
The study states that Value Proposition dictates the cost savings, efficiency, customer support, employee satisfaction, and reduction of capital expenditures. Meanwhile, market-based outsourcing covers the question of "In-house vs Outsourced services".
Can the external service provider (Business Process Outsourcing) be better, cheaper, or faster than the internal? Keep in mind, that cost shouldn't be the only deciding factor when it comes to hiring offshore service providers.
That said, property management businesses need to ask the following questions before looking into outsourcing:
What are the key success factors?
How can these success factors be measured?
Here is a benchmark that property managers can look into
Value and Cost Savings for Client / Revenue Generation for Service Provider
Here's an example of why you should benchmark value and cost savings.
Example Case Study #1
Let's say the client wanted to cut costs, but its CEO forbade any strategy that compromised work quality. The company knew labor arbitrage in offshore outsourcing would reduce costs the most. It then compared onshore and offshore outsourcing providers' quality, performance, and prices.
Example Case Study #2
After three years of significant changes in property management outsourcing solutions, the client in this case suspected it was overpaying. It used benchmark data to renegotiate the contract to include new services not available when they signed their original contract.
Pro Tip:
To compare costs, you must know what these tasks cost in-house. What is your business currently spending? What costs would you incur if you did everything yourself? More staff or equipment? Consider everything and itemize process costs.
Next, do the same cost analysis for outsourcing. To compare providers, you'll need quotes.
Efficiency (Speed & Process of Service Delivery)
One of the best ways of evaluating potential outsourcing partnerships is by looking into the speed and process by which their services are delivered.
We can also define efficiency as how fast an offshore staff can start working post-training. If the offshore staff is already trained, that's already an added bonus.
However, there will be times clients use company-specific tools and processes. As such, benchmarking can be measured through the time it takes to train and onboard your remote workforce.
As a rule of thumb, outsourcing property management services should provide the following:
Phone & Email Support
Creating / Processing Work Orders
Creating Bills / Invoices
Reconciling Bank Accounts
Screening Property Applicants
Generating Status Reports
Listing & Online Management
Client Satisfaction
Usually, one of the best ways to look into client satisfaction is by reading testimonials. Furthermore, take a look at case studies to see specific ways how service providers helped previous clients.
Blogspot says that client satisfaction can be measured through a scale of 1-3, 1-5, or 1-7. Next, all you need is to add all scores and divide by the number of respondents to get your client satisfaction score. CSAT is the most common customer satisfaction measurement.
Workplace Quality Optimization
Typically, this benchmark can be measured by how much time and resources your in-house staff can save and streamline if repetitive tasks are outsourced. As mentioned earlier, outsourcing doesn't only cut labor costs – it should also help streamline profit-driving tasks.
Regrettably, property management, as lucrative as the industry is – carries a lot of back-office responsibilities. This holds true especially when dealing with tenant-related processes.
So, if these repetitive tasks are starting to overwhelm in-house tasks, ask yourself how much time could be saved through outsourcing. Additionally, ask what you can do with that extra time.
Trust Between Client and Service Provider
Naturally, outsourcing means that you'd need to trust a remote workforce to handle integral tasks. But, more than this, you need to trust that the outsourcing provider you choose shares your business's philosophy.
Taking this into account, how can you build trust with a service provider?
Building Trust Should Be A Priority
As mentioned above, you can start building trust by ensuring that the client and service provider's philosophy and work ethic match. Moreover, both the client and service provider needs:
Honest Feedback
Creating realistic goals and expectations
Having objective means to measure success
Learning how to compromise
Ensure dependability
Provide consistency
Ensure ethical outsourcing practices
Who Oversees Performance Of Outsourced Workforce?
Choosing freelance property management virtual assistants means you have to oversee performance and the overall onboarding process. On the other hand, choosing a BPO company means you only have to do minimal work.
Partnering with a BPO means that there's already communication at the account manager level. Basically, clients can communicate with the operational managers of the service provider.
Afterward, the managers assign a team to handle the account. A team can include workers with varying skillsets depending on the client's needs.
Operational directors/managers have supervisors under them that oversee overall operations at a macro scale. And, under the supervisors are what's called "Team Leaders" (TL).
Team leaders can't hire or fire employees, unlike managers. They're often asked for input, though. A good team leader has excellent communication skills, empathy, and the creativity and organizational skills to set clear goals and divide labor.
Some teams define goals and divide labor collaboratively. The team leader sets both with team input. In both cases, a team leader must get everyone on board with the tasks.
Team leaders keep tabs on the progress of their subordinates. Client satisfaction and efficiency are a priority for them. Next, the TL creates reports to senior management or supervisors to document their performance.
Conclusion
Outsourcing is an effective way for property managers to increase productivity and efficiency in a cost-effective manner. And, for small businesses that want to streamline their operations, outsourcing provides a way to strengthen your workforce for a fraction of the cost.
Global Strategic can help with your business needs and give you the Strategic Advantage needed to edge out the competition. Learn more about how offshore outsourcing to the Philippines can help your business and future business growth.