7 BEST ONLINE TYPING JOBS – In the Philippines, data entry work is becoming extremely popular. But, which one of these would be the best fit for you?
When it comes to data entry work, there are several niches you can specialize in. For example, you can be a medical transcriptionist, work in law, real estate, and more. That's why there are always companies looking to fill typing positions.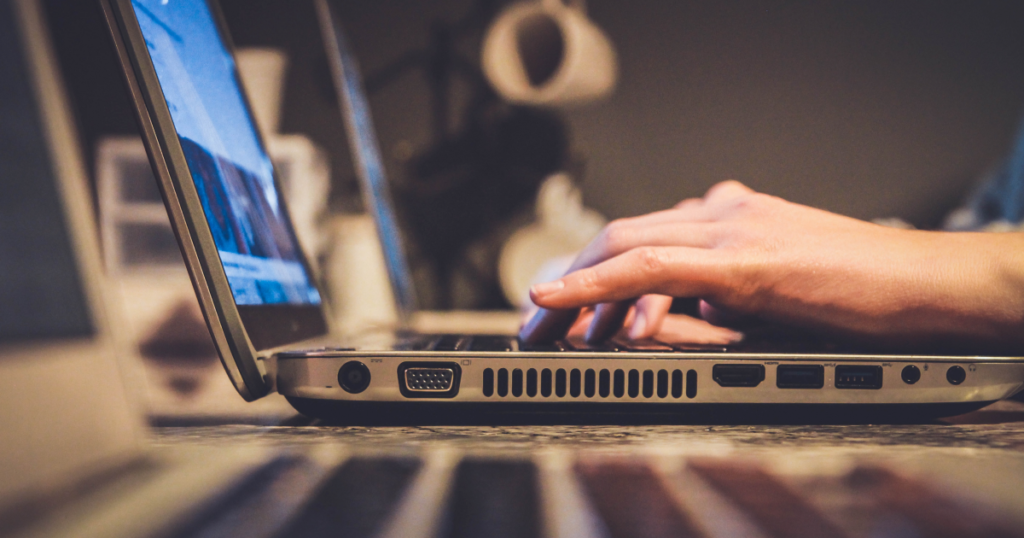 However, people may end up confused due to the sheer number of options to choose from. Luckily, we're going to break everything down for you to help you decide.
So, without further ado, here are the best typing jobs you can find online:
Best Online Typing Jobs in The Philippines You Can Easily Apply For
Data Entry Specialists
Specialists cover a broad spectrum of work. Usually, specialists work for BPO companies and help clients with administrative tasks.
Because the needs of a client differ, the job description of a data entry specialist also does. Based on our previous article, here are some of the functions a specialist is in charge of:
Collecting data including but not limited to bills, client info, financial statements, invoices, or receipts.
Ensuring data is accurate and complete
Organizing storage systems
Fixing data inconsistencies
Answering queries related to data or data errors in the system
Skills Needed for Data Entry Specialists
Accurate typing skills
Keen eye for errors & attention to detail
Willing to work on repetitive tasks
Content Writing / Copywriting
Being a good content writer doesn't mean that you have to be the best at writing. In this job, you're not writing a novel or a journal. You're writing to give out information or entertainment to an audience.
Copywriting has several niches you can get into. All that you need is the willingness to learn new things, excellent research skills, and good grammar.
Skills Needed for Copywriting
Excellent research skills
Can easily adapt
Work with long-form content
Virtual Assistance / Back Office Associate
A Back-Office Associate and a Virtual Assistant can be tasked to do data entry jobs. Among the responsibilities, you need to handle include email marketing, content writing, social media management, and more.
Skills Needed for Copywriting
Great written and oral skills
Time management skills
Ability to learn new things quickly
Microtasks
Another popular online job in the Philippines is Microtasks. These are online jobs that are done in small increments – thus, the name microtask.
Examples of these are the following:
Lidar Annotations
Transcription
Captcha
Categorization
Data Collection
Product Review / Feedback
Skills Required in Microtasks
Work in a fast-paced environment
Ability to provide a quick turn-around time for the task
Capable of learning new things easily
Resume Writing
Resume writing sounds simple enough, however, there's actually a big market for resume writing. Today's industries are becoming more and more competitive and having a great resume can definitely help land an interview.
Generally, clients want to have a resume for a job application. Depending on the client, you can do a simple resume using thousands of free templates or create a personalized complex one.
Skills Required for Resume Writers:
Excellent writing skills
Organization Skills
Graphic design
HR/Recruitment experience (added bonus, not required)
Writing Social Media Posts
Social media has become such a powerful tool for Marketing. On average, Filipinos are among the most active social media users in the world. Most of the time spent is on social media apps such as Facebook or Tiktok.
With this, there's been a market for jobs that included writing posts, commenting, developing marketing strategies, and more.
Skills Required for Social Media Writing
Good grasp on social media trends
Copywriting skills
Marketing knowledge
Encoding
A proofreader/role editor is to make sure that a document is grammatically correct, formatted correctly, brief, and so on. Of course, editing entails much more than just proofreading for errors in grammar.
If you're a writer, though, this type of internet typing employment in the Philippines is rather easy to shift to. Many websites and clients require a proofreader/editor.
Skills Required for An Encoder:
Writing skills
grammar and citation knowledge
knows how to use grammar tools such as Grammarly, Hemingwayapp, etc.
Legit Online Typing Jobs in The Philippines
Looking for jobs online has never been easier, especially for those with no experience. Unfortunately, this also made scamming a lot easier. As such, we need to make sure that you're applying for a legitimate job.
If you look at scams from the outside, it's quite easy to say that nobody would ever fall for them, especially you. But, scams are becoming more and more complex and intricate and require more and more scrutiny to determine which are legitimate.
So, before we get into the list of best online jobs, here are some tips on how to know if the job you've been offered is legitimate.
How To Know If a Data Entry Job Is Legit?
Do Your Research
If you've randomly received an email or a text message regarding an interview, chances are you're going to get excited (especially if you've been handing out resumes left, right, and center). Before anything else – do your research.
Keep the communication method in mind
How exactly did you come upon the job offer? Was it through text, email, or call? Did you even apply for a position in the said company? These are the things that you need to consider before moving forward.
Research the average salary of the position
There are always specializations you can go for when it comes to data entry. As such, not every data entry position pays the same – some higher, some lower. But, if somebody reaches out to you and offers you an insane number that you can't refuse, something fishy might be going on.
Always Say No to Job-Related Fees
Scammers are going to ask you to pay a fee before you can proceed with your job offer. It's usually in the form of expenses for training or document processing. Just remember to avoid sending money online and more importantly, don't give out your banking information.
So, now that you know about the best online typing jobs in the Philippines, Global Strategic wants to hear from you. Apply today and become our newest Back Office Associate or Call Center Representative or talk to our Recruiters about our other roles and whether or not you would be a fit.