Property Management Outsourcing has several advantages, however, risks should be considered. In this article, we'll be going through operational risks, principal-agent-related risks, business risks, poor contract designs, and more.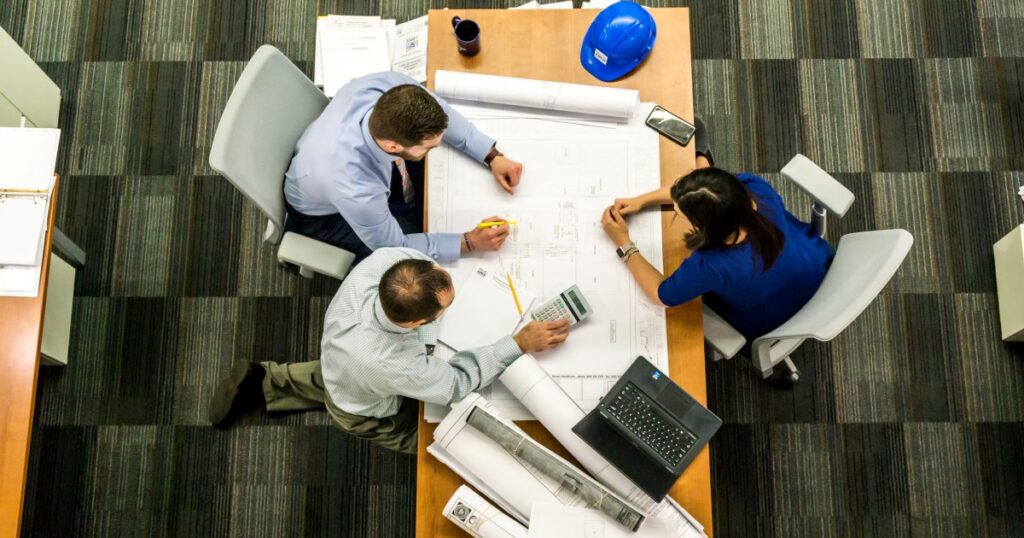 Many praise outsourcing for its ability to transfer fixed and variable costs to an external service provider. Unfortunately, this can result in unforeseen direct and indirect operational costs.
We will define these as transaction costs, principal-agent costs, and operational risks.
Transaction Costs In Property Management Outsourcing
Transaction costs are related to what property management firms should outsource and which service provider should be chosen. Meanwhile, one of the key factors affecting outsourcing is the decision to maintain customer orientation or satisfaction.
This is a business approach that aims to put customers first. But, the introduction of a middleman (ie, the outsourcing service provider) can create barriers.
In a study titled "Understand Crowd Behaviors", Le Bon and Hughes said:
Because customer service outsourcing adds an independent middle man between the customers and the company, we expect a dissimilar caring attitude from outsourced operators that may not feel as involved as in-house agents would be
On the other hand, some property managers say that being detached from tenants results in better business models, especially rent collection or eviction notices.
This is but one example of how transaction costs can become risks for property management firms outsourcing customer service. Luckily, thanks to advancements in technology and the business process outsourcing industry – training has become faster and more reliable.
Tasks you can easily outsource can include the following:
Phone & Email Support
Creating / Processing Work Orders
Creating Bills / Invoices
Reconciling Bank Accounts
Screening Property Applicants
Generating Status Reports
Listing & Online Management
Principal Agent Costs
Principal agent risks and opportunistic behaviors can become byproducts of outsourcing. In a study, Heidi Falkenbacha, Tuuli Jylhäb , Deborah Levyc , Patrick McAllisterd, and Hilde Remoy suggest these risks are commonly classified as: "Shirking, Poaching, and Vendor Hold-up".
According to the study, Shirking is defined as a service provider being under-invested in the outsourcing services they provide. This could be in the form of a lack of training for employees, management issues, and a lack of communication or trust between them and a client.
Next, Poaching relates to a business process outsourcing provider misusing a firm's data, intentions, or activities. Generally, outsourcing providers would have different clients. Thus, there are risks involving information leakage and conflicts of interest.
As such, you should choose a service provider that is ISO 27001:2013 Certified. This certification ensures that information security management (ISMS) is practiced within an organization.
Therefore, information stored in computers, data transmitted across networks – printed, written, sent by fax, stored in tapes, disks, or spoken in conversation through phone, and more, are protected.
Operational Risks
Property managers benefit from outsourcing as operational risks can become external. For example, outsourcing can transfer fixed into variable costs. Furthermore, external or remote offshore service providers have dedicated resources for property management.
Through this, businesses can access a large pool of workers that specialize in property management for a fraction of the costs. But, there are always pros and cons associated with operational risks.
As per the study, cost savings was not a key issue in the decision-making process. However, it became clear that there was a trade-off between cost savings and service quality.
Moreover, real estate professionals and property managers expressed issues regarding operational efficiencies. Some of the prevalent concerns are as follows:
Property Manager Workload
Staff Turnover
Quality of Personnel
Service Quality
Luckily, the thriving BPO industry in countries like the Philippines ensures services are up to industry standard. Typically, operations within a BPO company follow a specific hierarchy.
Through this, clients can be sure that there's always someone who oversees the performance of the outsourced workforce.
Do the Risks Of Outsourcing Property Management Outweigh The Benefits?
Currently, the BPO industry is the largest sector in the Philippines. According to Outsource Accelerator, BPO companies employ over a million people nationwide.
Additionally, the industry accounts for 11% of the country's Gross Domestic Product (GDP). And, with BPO contributing around $30 billion annually, the quality of services has grown exponentially.
Naturally, outsourcing is a major investment for any business. Plus, risks should definitely be looked into. However, with the advancements in technology, training, and experience BPOs had throughout the years – the benefits of outsourcing outweigh the risks.
If you're ready to start your outsourcing journey, Global Strategic can help with your business needs and give you the Strategic Advantage needed to edge out the competition. Contact us today and learn more about how offshore outsourcing to the Philippines can help your business and future business growth.