Social Media has taken over the world!
The daily news, latest trends and connecting with other people from any part of the world are all made more accessible by several social media platforms. Social media has become ingrained in our personal lives, but is it really important when it comes to business? The answer is yes, and there are several reasons why!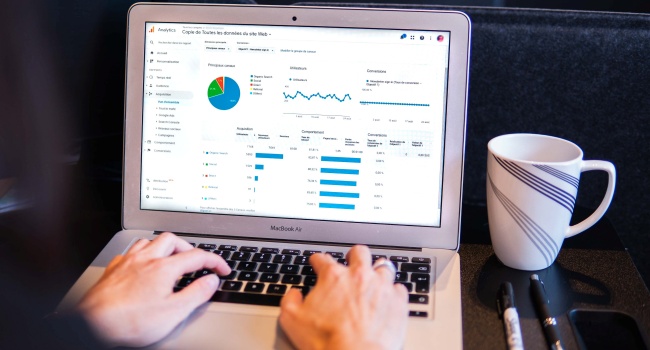 The term 'Social Media' itself refers to websites and applications that enable us to create and share content or to participate in social networking. In every sense of the word, social media is a web community where we can interact, communicate and exchange information in many different ways. A possibility of worldwide exposure is at the tip of your fingers!
What are some of the features of a social media platform?
User Accounts: a location on a network server used to store username, password, and other information. Sharing information or interacting with others is usually limited or forbidden without a user account.
Personalized Profile: his is a summary page which offers a sample of your overall account and showcases your different assets. This can include information about the user, profile picture, your brief bio, websites, recent posts, suggestions, trending topics and more.
Content sharing: this allows members to upload messages, pictures, audio and video files for free. Content can also be tagged, shared and used to start a thread of information exchange that interests and engages a group.
Chat: account holders are allowed to send instant messages to other members in real time. Communication is fast and easy.
Customized pages: members are able to create their pages where they can post articles and photographs related to a profile (personal or business) and create content based on specific needs. These pages can also be used to effectively promote businesses.
Real-time update: users will be able to see real-time updates and trending topics worldwide and in specific places.
A wealth of features is one major reason why social media has become an effective tool in marketing a business, big or small. If you are curious about how social media can benefit your business, here are some examples of how any business can be effectively boosted utilizing social media.
Increase customer insights

– Social media will introduce a company or their services to a new audience. In a matter of clicks, your message will be shown to a large number of people and share content to a wide variety of spectators.
Learn your audience – Social media will provide a deeper understanding into what your audience is interested in. Getting to know the audience can help the company find creative ways to reach people via social media marketing and provide products or services that they are interested in. Take advantage of creating meaningful posts, which will gain customer interest and create useful dialogue.

Share content

– Social media is one of the best mediums to use for sharing content and is a fast and easy method in getting a message out to an audience. With lots of users, sharing of content is achieved without great effort.

Provide service

– Customers will make use of social media as their method of communication when they have interest in a company or its products and services.

Receive feedback

– Social media allows real-time feedback coming from customers. This helps a company urgently respond to different queries and resolve issues in a swift manner.

Build relationships

– Social media isn't a one-sided communication tool; it's a two-way channel. It assists in building relationships where a business can interact with customers. It connects the dots between different types of customers and creates an interconnected network.

Open new opportunities

– Every social media post opens a new door of opportunities. As an online community, there is always a chance that a post you make will lead to new customers. Images, videos, and events you share are available for everyone to react and give comments that may lead to a site visit and conversion.

Cost effectiveness

– Social media marketing is considered as one of the most cost-efficient advertising strategies. Almost all platforms are free to sign-up. Being cost-effective is an advantage because you can see a greater return on investment and can allocate your resources to other marketing and business expenses. Time, effort and creativity are the only investment required for it to be more successful.

Increase traffic going to the website

– With high visibility, the business has an opportunity to increase traffic on the biggest internet search engines. Social media content shares, comments, and threads will help push your ranking higher.

Leads and sales

– Effectively applying these key points can provide leads and sales. If everything is done properly, leads will eventually turn into sales, which ultimately is the goal of any business.
What are you waiting for? Effective social media can be a big advantage in a competitive marketplace!
Is your business not utilizing social media yet? It is likely that your competition already is. Global Strategic offers Social Media Management services, allowing you to focus on your business' core competencies and letting us take care of the digital marketing side. Our highly trained and experienced staff can help push your marketing efforts and business exposure to new levels.
Visit http://www.globalstrategic.com/virtual-assistants/ for more details.