One of the most important tools in managing business information is data entry. It may seem like a simple task, but it requires accuracy, attention to detail, and dedication to the job.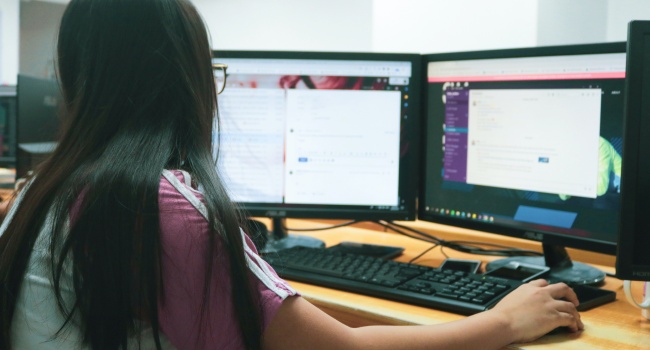 Data entry or back office work is simply transcribing some form of information into another medium, usually through input into a computer program.  In other words, it is the process of digitizing data manually. Nowadays, it is widely essential across most businesses because it improves access to data and enhances operational efficiency.
When businesses are in need of back office services, one popular option is outsourcing as it helps to save labor, infrastructure, operational and technological costs. Connecting with the right outsourcing company also allows you to have an effective and sustainable relationship with your clients.
In choosing your data entry service provider, you have to be strategic and careful because you are not only assigning outsiders to finish the work, but trusting your entity with tons of sensitive information. Here are some important factors to consider before choosing where to outsource your back office work.
1. Technology
Before choosing, you must check whether your provider has the advanced software to deliver 100% accurate, consistent outputs well in time. They should make use of the most relevant technology to enter data in an efficient manner.
2. Data Security
When you send data entry work to your outsourced team online, a concern arises as to whether your data is secure or not. Always check if they have a relevant security management system for governing its data and whether a secure connection is used for file transfers.
3. Experience
A good amount of experience is important for an outsourcing company to deliver the best quality services. An experienced data entry service provider would use the right procedures, methodologies and documentation to perform the work.
4. Cost-Effectiveness
Look for the data entry service provider that gives you the best benefits of data processing and error free results at an affordable cost. They must utilize the benefit of experienced and skilled manpower at the right price.
5. Accuracy and Reliability
Select the right data entry service provider that has a good track record for providing outputs that are 100% accurate and reliable.
Now, when you have made up your mind to outsource back office related work, the next step is to find the best and right data entry service provider for you. Global Strategic is a one stop solution for all your business needs. We offer a comprehensive list of services that are aimed in providing effective and quality outsourcing solutions to different business industries like Call Center, Accounting, Real Estate, Information Technology, and many more.