Great property managers consider several factors that may be affecting their decisions regarding outsourcing. These factors benefit an organization's long-term goals.
Aside from cost savings, outsourcing provides many opportunities for growth within an organization. However, this can only be achieved through strategic planning and risk management.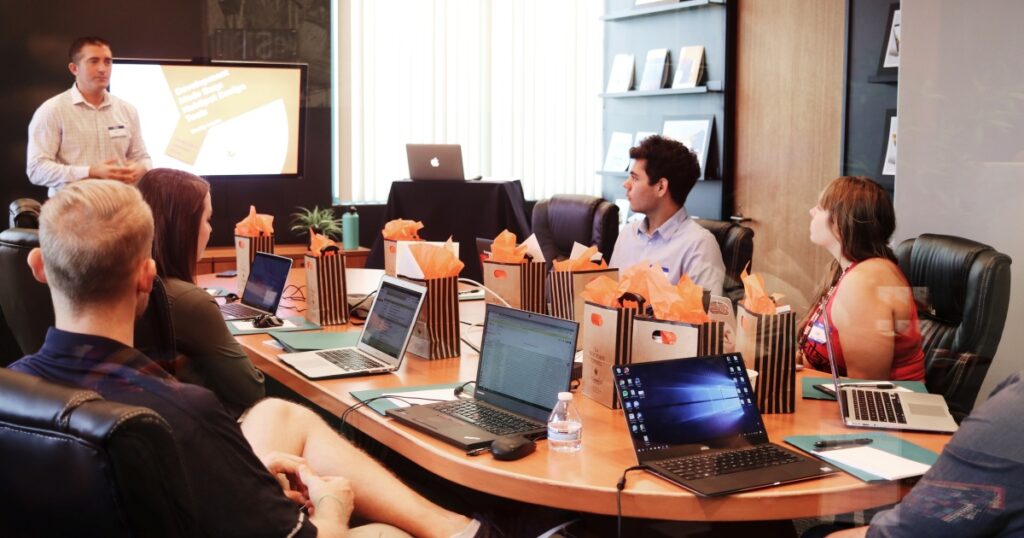 As a result, it is crucial that Property Management businesses evaluate and identify all aspects involved before deciding to outsource specific operations.
The Architectural Engineering Department of King Fahd University of Petroleum and Minerals in Dhahran, Saudi Arabia conducted a study suggesting that the decision to outsource falls under the following categories:
Strategic
Economic
Management
Technological,
Function characteristics
Quality
In this article, we'll be focusing on the Strategic and Management aspect of outsourcing. This is because the strategic and management categories encapsulate a broader view of Property Management as a whole.
Strategic Factors That Are Affecting Outsourcing Decisions
Based on the study, Property Managers highlighted nine strategic factors that affected their decision to outsource. These include the following:
Focus on core activities
Access to world-class capabilities
Freeing resources for core activities
Accelerate re-engineering benefits
Risk Sharing with the service provider
Lack of Internal resources
Improve flexibility to the changing market dynamics
Developing strategic partnerships
Regulations governing outsourcing practices
Focus On Core Activities
For most property managers, the decision to outsource stems from reduced labor costs. However, outsourcing is better viewed as a strategic decision that allows firms to focus on core activities.
Following up on client leads, securing new doors, and developing partnerships are all examples of core activities that drive profit. Thus, focusing on core tasks gives firms a competitive edge.
As a rule of thumb, core activities are kept in-house. But, with the advancements in technology, training, and experience, some core tasks such as client lead generation can already be outsourced.
Access To World-Class Capabilities
Partnering with a Business Process Outsourcing (BPO) service provider provides property managers access to a large pool of talented and professionally trained workforce. As such, BPOs from countries like the Philippines already provide world-class resources that go above and beyond modern standards.
Still, without properly monitoring, the quality of the service may become subpar. Luckily, the role of BPOs gives elegant solutions to monitoring concerns.
In the Philippines, BPOs follow a hierarchal structure where management from within the service provider already ensures that the workers are monitored and services meet standards. This is done through quality assurance (QA) checks and consistent training programs.
Freeing Resources For Core Activities
Property managers often keep core activities in-house. As a result, they outsource repetitive, time-consuming, and non-dollar-productive tasks.
Usually, Property Management Virtual Assistants (PMVAs) take care of data-entry tasks and other administrative or back office duties. But, some PMVAs also have specializations such as accounting, social media, property listings, and more.
Additionally, outsourcing helps free up resources by creating a dedicated customer support hotline. As a result, in-house staff doesn't have to spend as many resources dealing with tenant-related documentation, work orders, and applicant screening.
Risk Sharing In Outsourcing
Loss of competitive advantage, loss of flexibility, loss of security, and loss of control over the quality and operation of services are basic examples of in-house risks. To reduce exposure, many businesses are turning to third-party service providers to do some tasks.
In a previous article, we talked about risk transfer or risk sharing in relation to outsourcing. The term "Risk Transfer" is the legal process by which one party agrees to shoulder another's share of an undiluted risk.
This is an approach to minimizing potential dangers. According to IT governance and information security consultant and educator Sunil Bakshi, the four pillars of risk are:
Risk Avoidance
Risk Acceptance
Risk Mitigation
Risk Transfer
Lack of Internal resources
A shortage of internal resources could have a disproportionate effect on businesses. It's possible that hiring a contractor to provide the necessary resources is the best option in such a situation.
Thus, the decision to outsource could be influenced by the difficulty of gaining access to the necessary specialists. Any time there aren't enough people or equipment on staff to do a job, that job is more likely to be outsourced.
This usually happens to Property Managing firms seeking to handle more property. As they get more doors, clients, and tenants, the amount of paperwork and admin tasks quickly pile up.
Unfortunately, this causes strain on in-house staff and management alike. So, to address the issue, managers need to hire new staff, thus, spending extra resources on non-core activities.
Management Factors That Are Affecting Outsourcing Decisions
Management factors take a look at outsourcing at the managerial level. As per the study, the factors include the following:
Saving Management Time
Reduce The Management Load
Need For Specialized Management
Increase The Speed of Implementation
Functions Becoming Difficult To Manage
Safety Management
Consolidation and Decentralization
Management may decide to outsource for a variety of reasons, including the desire for faster performance or the presence of a function that is difficult to manage. Furthermore, another factor is the desire to save time and reduce stress.
Every business wants to reduce the amount of time required to complete a task. An outsourcing service provider may be able to complete the work faster than an internal team because they already have everything they need to get the job done.
By outsourcing routine, non-essential tasks, an organization's management may concentrate on what it does best – driving profit for the company. Moreover, a lack of in-house staff can increase response times and put services at risk in crisis situations.
How Does Reduced Management Load Affect Outsourcing Decisions?
Outsourcing reduces management and control time by lowering effort and allowing management to focus on core activities. Thus, a Property Management firm should determine what an offshore service provider can do.
It also helps organizations' flexibility through better use of internal resources. Additionally, outsourcing manages supplemental or supplementary company services.
It's considered a way for enterprises to decrease costs, free up capital, increase service quality, and focus on core activities.
If you're ready to start your outsourcing journey, Global Strategic can help with your business needs and give you the Strategic Advantage needed to edge out the competition. Contact us today and learn more about how offshore outsourcing to the Philippines can help your business and future business growth.