Outsourcing property management tasks to an offshore workforce provides advantages – but, it also comes with risks. Luckily, there are best practices you can follow to help your business utilize outsourcing to its full potential.
First, identify the business's pain points. Ask what tasks your business is struggling with. Then, pinpoint which of those you can easily outsource.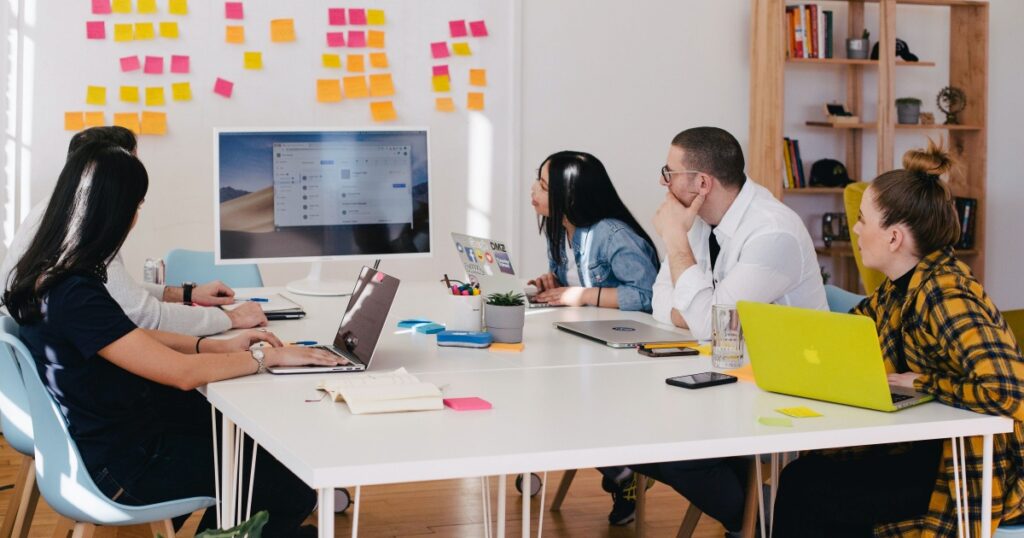 The common tasks property managers outsource include the following:
Phone and Email Support
Processing Work Orders
Creating Bills / Invoices
Reconciling Bank Accounts
Screening Property Applicants
Status Reports
Listing & Online Management
Once that's done, look for avenues where you can hire a good offshore workforce. Generally, this comes in the form of Business Process Outsourcing (BPO) companies from countries like the Philippines or through freelancing. If you want to learn more about these concepts, check out our article below:
Costs Of Outsourcing To The Philippines: Pricing Structure & Fees
Still, as we discussed earlier, outsourcing comes with challenges and risks. So, before you start, it's part of the best practices to consider the following:
Time zone differences
Minimal control over the offshore workforce
Language and cultural differences
Slow turnaround time
Onboarding and Training
Now that we've understood the basics, let's take a look at the best practices for outsourcing property management services:
Outsourcing Best Practices For Property Management
Dip your Toes in the Water before Diving In
There's no denying that outsourcing saves up on labor costs. Studies suggest businesses can save up to 70% if done effectively. However, this is still a big investment for both the short and long term.
As such, most would recommend outsourcing relatively small tasks that are simple in scope. Through this, you can give a grasp of the capabilities of your service provider.
Then, if you're ready, you can start scaling up the tasks you want to be done. Furthermore, you get access to highly-skilled and professionally trained workers.
Clearly Define Project Scope & Limitations
Chances are outsourcing companies already have an idea of what they could help you out with following an initial meeting. But, it would be up to you to clearly define what you need from them.
For this reason, you'd want to create a work plan for the task you want to be outsourced. Moreover, you'd want to have a way to record milestones and deadlines.
That's where time tracking apps come in. But, your outsourcing partner should also have their own time tracker for the full-time employees that are assigned to you.
Build Relationships & Partnerships With Managers
Most businesses stop outsourcing following bad experiences with freelance offshore remote workers. Naturally, this is understandable. Trying to find the perfect property management virtual assistant to handle your tasks takes time, money, and a lot of effort.
Meanwhile, if you go the BPO route, you can talk with industry leaders, and managers, and start building long-term relationships with them. According to studies, successful outsourcing ventures stem from working relationships among management.
This way, you don't have to worry about VAs going AWOL, equipment issues, and training. Every resource, labor pool, and equipment a BPO has, you now have access to. As such, it's empirical to build relationships with management so any problems can be taken care of with ease.
Choose Industry Experts In Property Management
Naturally, you'd want an expert in Property Management to handle your outsourcing needs. This is true even if your business only needs to outsource back office solutions.
One thing to consider is the time it takes to train virtual assistants in handling property management back office tasks. Meanwhile, if you're partnered with a BPO company that already has experts in the field, onboarding VAs won't be a hassle.
Training VAs generally takes between a few weeks to a few months. Your mileage may vary especially if you choose freelancers. However, even with effective training, that won't guarantee trustworthiness.
Here's a quick checklist to see if an outsourcing partner would be right for your business:
Has years of experience and matches your specific business needs

Fast Turnaround Time

Utilizes the latest tools and technologies
Communication that is clear and simple
Extensive quality checks
Security and confidentiality
Full intellectual property rights
Pick Trustworthy Virtual Assistants
As stated above, you need to have virtual assistants who won't up and leave once they get paid. Trustworthiness is invaluable when talking about outsourcing.
With the help of a good outsourcing partner, your business is sure to have virtual assistants that won't go AWOL. You'll have full-time VAs working for you that are managed by your BPO partner.
Take Cost Into Consideration
When you outsource, labor costs will be much lower compared to hiring locally. But, taking cost into consideration is still one of the best practices when outsourcing property management.
Even at the low end, some Filipino virtual assistants work for as little as $3 – $5 an hour, which has its own set of advantages and drawbacks. For entry-level positions, you can expect to pay anywhere from $16 to $20 per hour to hire a local employee, while higher-skilled positions can cost even more.
Additionally, you should also consider government-imposed fees. Still, the Philippines has one of the best policies for foreign businesses that want to outsource. Because of the Special Economic Zone Act, the Philippines can offer tax exemptions to international businesses.
Research The Culture
Aside from skills and individual personalities, culture needs to be considered when hiring offshore virtual assistants. For instance, there may be huge cultural differences that could affect work. Those have to be discussed so both parties can land on a beneficial compromise.
On the contrary, culture can also become a benefit. Filipinos, for example, have a culture of being hospital, friendly, and hardworking. Furthermore, they also have one of the most westernized cultures in Asia.
So, in most cases, the culture in the Philippines, especially when it comes to work, can definitely add value to your business.
Before Asking For A Quote, Answer These Questions
Do you know what to outsource?
Do you have a task or project outline, manual, or clear instructions?
Task/project outline
Expectancy
Project cost/budget (billed by the hour or project)
Date-specific deadline
Requirements
Needs
Who will manage your outsource contractor or firm?
If this task will be repeated, can the initial outsource contractor prepare a "manual" or outline? You'll have a resource you can use again in the future, either as part of an operations manual or to pass on to another outsource contractor if the first one doesn't work out.
If you're ready to start your outsourcing journey, Global Strategic can help with your business needs and give you the Strategic Advantage needed to edge out the competition. Contact us today and learn more about how offshore outsourcing to the Philippines can help your business and future business growth.