Information processing- namely data entry- is the backbone of many companies. Behind most successful products and services are numerous processes that involve sorting, storing, processing, and analyzing data. But, with the amount of data coming in from different sources, processing data can be time-consuming and unproductive. Luckily, there are several tools that help specialists with this.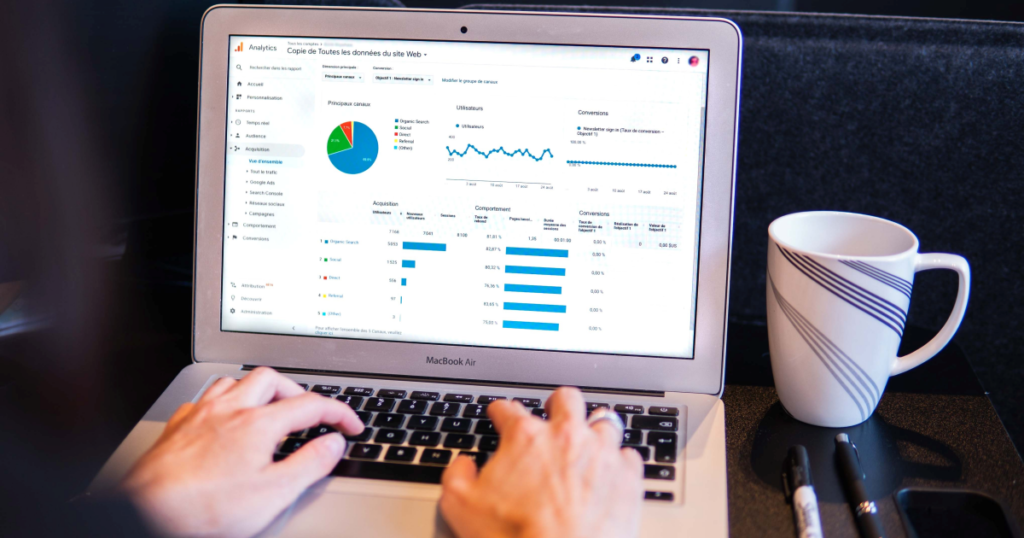 Take note that every "Data Entry" job is not the same. Although most have similar functions, each client or company has different needs. As such, different tools are needed to address this. For beginners, the thought of having to learn different tools may be daunting. However, this won't be an issue if you can learn quickly and have keen attention to detail.
As stated earlier, each client has a different need when it comes to data entry. Therefore, we can also say that there are several niches where you can specialize and within these specializations, specific tools may be needed for data entry work.
If you're working as a Data Entry Specialist for a Business Process Outsourcing (BPO) company, your work depends on your "account". Meanwhile, you can choose the type of data entry job you want if you work freelance.
For specialists working in BPO companies, the "accounts" can range anywhere from accounting firms or real estate to social media. This list can definitely go further and is endless with possibilities.
With that in mind, here are some of the niches someone in data entry can specialize in:
5 Niches Data Entry Workers Can Specialize In
Much like Virtual Assistant roles, data entry also covers a broad range of job descriptions. In fact, a Data Entry Specialist can also be considered a virtual assistant as these people work remotely to support clients abroad.
At a glance, one might be overwhelmed with the number of things a Data Entry Specialist can do. However, we can also take this as an opportunity to branch out and specialize in a specific niche.
As we discussed earlier, specific niches require specific tools. So, before continuing, let's first give a brief discussion on the top 5 data entry niches in the Philippines.
Real-Estate – Clients in this industry outsource data entry specialists to assist them in looking for leads. If you work in this niche, you'd be tasked with looking at "comparables". Michelle Marcelo, a data entry specialist from Global Strategic with over 9 years of experience explains that this is done by looking at databases provided by clients and MLS to compare properties.
Medical – Data entry professionals also work in the healthcare industry. These people provide clerical and administrative support. According to an article from Chron, entering data into a health information database or system is one of their key responsibilities.
Legal – Before data is added to a system, legal data entry specialists check for accuracy. They may also need to compare data to source documents to fix past data entry errors, handle invoices as well as keep track of activities.
Customer Service – Customer service representatives are available by phone, email, and online chat platforms. They give accurate and consistent information by answering client queries, explaining product and service features or benefits, and processing customer payments and returns, often referring to scripts.
Technical Writer – Technical writers develop technical writings that can be understood by people with varying degrees of experience. For products, equipment, and systems, they provide how-to guides, instruction manuals, and supporting documentation.
7 Must-Have Apps for Data Entry Specialists in The Philippines
There are a couple of factors that make up for good data entry tools. Each of the items on this list below is going to have its own pros and cons. More importantly, some of these tools are going to be more effective in a specific niche.
With that said, here are 7 of the best software every Data Entry Specialist should have:
Microsoft Excel
If you're into data entry, then Microsoft Excel will be your best friend. It's not the most glamorous tool out there but it does get the job done. Each of the cells can be programmed to fit almost all your needs.
All you have to do is to put in formulas to achieve your desired outcome. There are several educational videos and blogs online about this. By far, this is the easiest and most popular tool out there not just for data entry specialists.
Almost all administrative-related fields use excel including accounting, scheduling, and of course, data entry.
Key Features of Microsoft Excel:
Conditional Formatting
Pivot Tables
Paste Special
Adding Multiple Rows
Absolute References
Print Optimisation
Extend Formulas
Flash Fill
Index Match
Filters
goCanvas
The app is a simple cloud-based app that focuses more on mobile optimization, but this simple software packs quite a punch when it comes to efficiency. The apps in goCanvas give users a mobile, secure, and easier way of entering data.
Furthermore, the app also covers different fields of business ranging from construction all the way to healthcare. With the app, you can convert paper logs and other forms to an easily digestible mobile version using Canvas.
Key Features of goCanvas:
GoCanvas App Builder
Signature Capture
Auto-Email GoCanvas PDF
Reference Data
App-Builder
Database Upload
Mobile Payments
Barcode Scanning
GPS
Calculations
WinTask
When it comes to automation, WinTask is among the most popular. This is data entry software used both by SMEs (Small Medium Enterprises) and large organizations. With the help of this tool, you can copy data from one application to another.
Additionally, data input for an application or web form becomes a breeze. Using this tool, WinTask automatically reads the first lines of data from the external files and fills the forms for you.
Key Features of WinTask
PC Automation Software
Flexible Sofware for multi-location businesses
Unlimited email support
Building Automation Software
Data Scraping
Task Scheduler
Macro Recorder
Data Capture
Automated Web Form Filing
Evercontact
This application is best used for data entry or scheduling. If you want to automatically update emails into a readily available address book, then Evercontact should be your go-to.
The user interface of this app is simple and intuitive to use. On top of that, it's absolutely free! With the help of this app, you can automatically get updates on contact info, email signatures, and more.
More importantly, you can also grab missing contacts from up to five years ago to fill up your address book. There's also a Chrome plug-in that can capture contact details from websites that you visit.
Key Features of Evercontact
Easy Google Apps Integration
No installation
Updates your CRM (Salesforce, HighRise, Zoho, ConnectWiese)
Dedicated Support
Contact Enchantment
FastField
Another great data entry application is Fastfield, an extremely adjustable software for data entry that is specially created to change manual work and paper structures into versatile and dynamic forms. This saves loads of time and money in the long run.
Fastfield is an excellent data entry tool that is targeted toward changing manual work and paper structures into dynamic forms. What this means is that it can create assessments, business forms, and work requests on the fly.
With the app, you can gather data from phones, tablets, and other devices. Here are the primary features of FastField:
Key Features of Fastfield
Question branching
Collaboration
Version control
Text editing
Dispatch and form routing
Duplicate detection
EmailMeForm
When it comes to email data entry, EmailMeForm is another top contender. It is the ideal application for companies who want a more streamlined collection of payments and data.
Because of the application's easy-to-use user interface, even a complete beginner can easily adjust to the features. You can create forms that can be compatible with almost all platforms and devices and a number of pre-made templates are already given.
Key Features
Data Management
Cloud-Based, SaaS, Web-Based integration
Access Controls/Permissions
Forms Creation & Design
Tools for Team Collaboration
Process/Workflow Automation
Archiving & Retention
MagicBot
With the help of MagicBot you can automatically grab receipts online. Small and medium-level businesses use this quite often for accounting, invoicing, and outvoicing.
Through the app, you can save time by automating the manual data entry aspect of accounting and bookkeeping. Additionally, it automates the filing process for receipts and bills due to the digital copies of important documents being uploaded to the cloud.
Key Features of MagicBot
Automated Receipts Data Entry
Send online Invoice
Multi-Currency
Paypal, Stripe, and credit card processing
Creat quotes and estimates
Track expenses
Manage bills
Track sales Tax
Now that you know the best data entry applications, it's time to take the next step in your career! Whether you are a fresh grad looking for your first step towards a career, are in another industry, or you are already a Data Entry Specialist and looking for a change, apply today– Global Strategic we would love to hear from you!