When it comes to business process outsourcing and the call center industry specifically, it is difficult to have a conversation without mentioning the Philippines.  It has become one of the most popular countries in the world for the BPO industry and outsourcing in general, and many global companies continue to prefer the Philippines for their back-office offshore and/or outsource needs.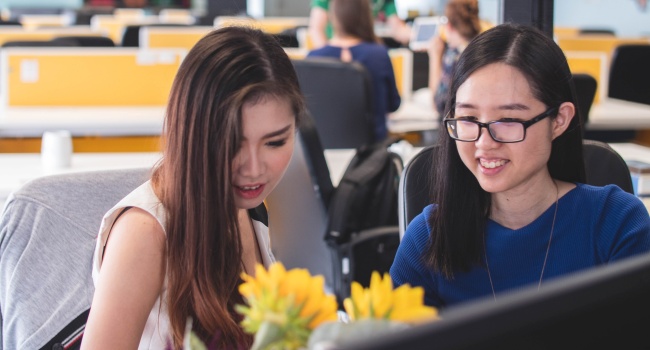 Outsourcing business tasks (such as customer support, accounting, IT, data entry, and other administrative tasks) in the Philippines plays a major role in its economic growth and development. Companies across the world are reaching out to the Philippines because their culture is full of intelligent, efficient, and hard-working individuals.  Any company or business can greatly benefit from this nation which makes a win-win situation for both parties.  It can provide jobs to many Filipinos and on the other hand, can save a good amount of money for the investors.  For many companies, the Philippines is the top outsourcing destination and gives their business a good head start.
Here are some of the best reasons why the Philippines is considered a top outsourcing destination.
Quality, Yet Cost-Effective
The Philippines offers a balanced package of excellent customer service which operates with a highly effective and functional team with great cost savings.  This remains to be the best reason why global companies choose the Philippines for outsourcing services.  Labor is cheaper than other alternatives but the quality of service is still at a very high level.
English Fluency
More Filipinos can speak English with a neutral accent, compared to other Asian countries.  They have excellent communication skills in both oral and written English.  They can deliver the language with either an American accent or a non-Asian neutral sound.
Time Difference
Filipinos are flexible on time.  They are more than willing to work shifts even if it means working at night, on holidays, and on challenging schedules.  This can be an advantage for the companies because it can maintain their standard business operating hours.  It also is helpful for after-hours support- you can just email your virtual assistants and the tasks will be finished when you wake up!
Cultural Compatibility
Outsourcing in the Philippines would be a good fit because Filipino culture is very similar to Western ones.  They can actually relate to Western customers making the clients feel at ease.   In addition, Filipinos are known for being able to balance fun and productivity. They are patient, honest, creative, and morally upright.
Outsourcing in the Philippines can be tailor-made- with a variety of options depending on your needs. Some companies prefer full outsourcing solutions with dedicated full-time staff for industry-specific tasks and who are fully managed by the provider. Others prefer to simply utilize individual desk or workstation rentals (seat leasing) and hire their own employees and manage them. Whether a full outsourcing solution, a single-seat lease, or multiple workstations and office space, Global Strategic Business Process Solutions provides both outsourcing and shared office space solutions to foreign clients who are looking to utilize the power of the Filipino labor pool.
Want to know more about us? Visit http://www.globalstrategic.com/