Whether you're a start-up business or a growing company, one of the most important decisions you have to make when setting up an office is finding the right office space. There are a lot of factors you need to consider before arriving at a decision, including your budget, how much space you need and the number of employees you have or will have. Do you have enough financial outlay? How many employees are you going to hire? What type of facilities do you need? How long do you need the office for? These are the questions you have to think about when deciding to rent office space.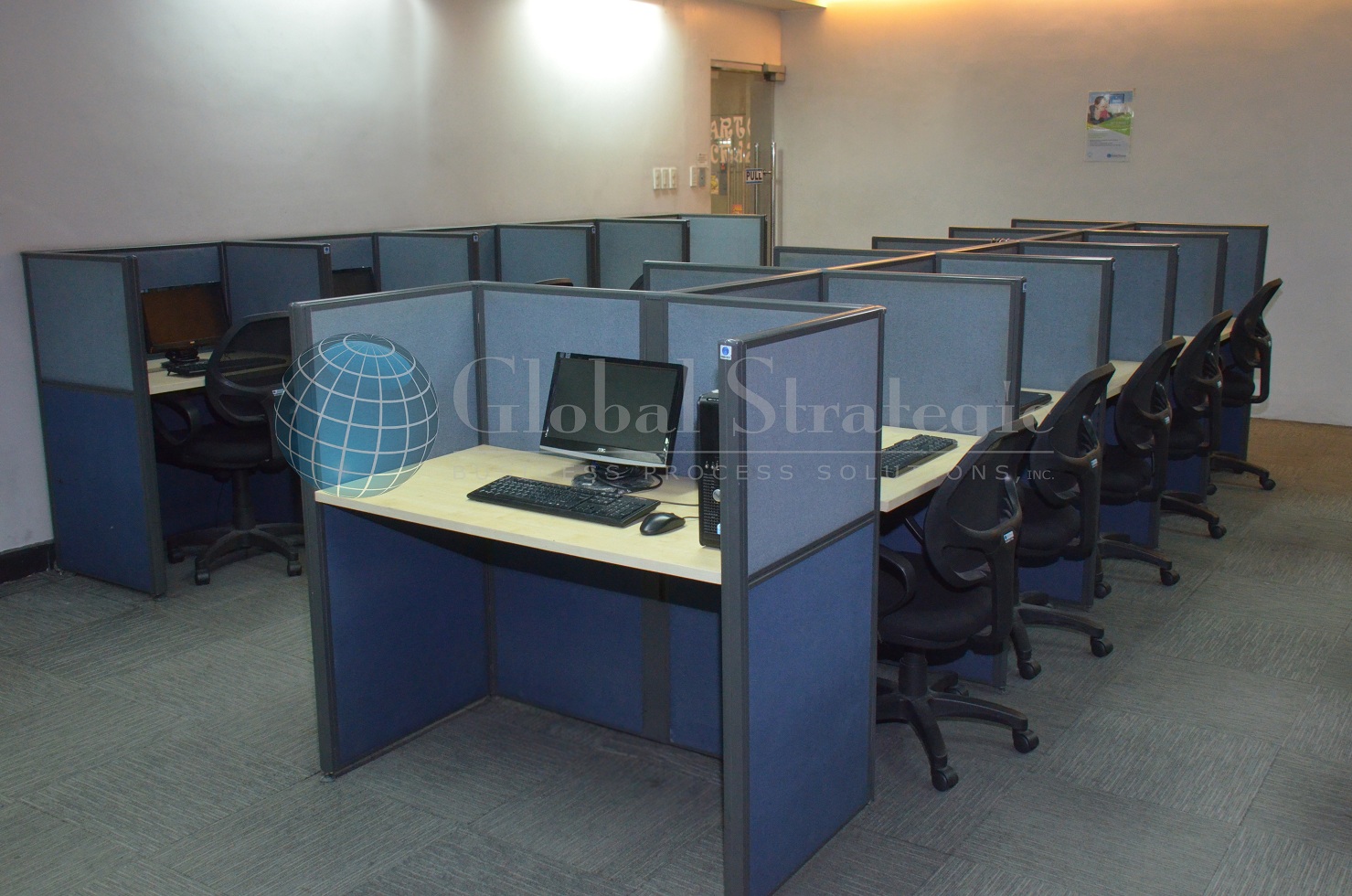 We've listed down the pros and cons of both options to help you, the business owner, arrive at an informed decision. No matter your choice, it should be able to provide you with a workplace where you can conduct your operations efficiently and smoothly.
Leasing a Dedicated Office Space
1. Advantages
With the exception of outright owning your office space entirely, renting (or leasing) your own dedicated commercial office space provides you with the most freedom to do what you want. If you have many staff members (or predict a steady growth) and plan to be in the business for a long time, then this may be more practical. A dedicated office space gives you complete control over your environment, which is a requirement for some businesses.
2. Disadvantages
Renting an office is a long term financial commitment which usually lasts five to seven years, depending on your lease terms. There may be a large amount of money required up front for deposit and advance rental. If the office space is unfurnished or even bare, you may be responsible for the expenditure of a large amount of capital to fit out the space and purchase furnishings. There can often be a lot of hidden costs including IT, plumbing, electrical, appliances and permits. You also need to take into account the cleaning, maintenance and repair which you would have to shoulder during the lease period.
Make sure that your business can afford this long term financial commitment before deciding to rent office space.
Seat Lease/Seat Rental
1. Advantages
Seat leasing requires less commitment for your time and money. You can start with a small amount of seats (even one!) and scale up as your business requires it and only when you truly need it. You also can often enter into short term agreements with just basic deposit and first and last month rental payments up front. This means only a small cash outlay from the onset which is attractive for start-up companies or small businesses. In addition, you don't have to worry about the set up because most seat lease packages include office furniture, internet connection and all hardware or software needed for your business to hit the ground running. Your overhead is significantly less time and money, allowing you to focus strictly on your operations. Your business will have an easier and smoother transition, especially if you're expanding operations abroad.
2. Disadvantages
Finding a reliable seat lease provider is one of the toughest challenges when offshoring. You need to find quality seat lease that is within your budget. You need to feel safe and comfortable with the others in the work space and you will have shared use of some facilities such as conference rooms, lunch-rooms and restrooms. You have less overall control over your workspace and may not be able to expand at the rate you would like. You also need to make sure your business (and staff) will comply with the rules of the lessor.
How Seat Lease Works?
Seat lease or seat rental allows businesses to rent seats or office space for their employees in an established and fully equipped outsourcing center. It frees up your working capital, allowing you to put more resources into your core processes. You can choose to rent office space for any aspect of your business and may even decide to have different parts of your business operations in different offices, cities or countries.
Seat lease packages usually include complete workstations, with a PC, monitors, internet connection, VOIP equipment, desk and chair, air conditioning, and use of conference rooms & lunch area.
Outsourcing vs. Seat Leasing
There are different types of office arrangements depending on what the business needs. A complete outsourcing solution provides businesses with a comprehensive package that is ideal for business owners who want to focus on their core services while outsourcing back office, administrative and other specific tasks. In this type of arrangement, aside from the workstation and facilities usage, the outsourcing provider supplies you with the employees and trains them to complete the tasks you want to be done. You will not be managing these employees directly because they will be under your provider's management. This also protects your company from liability and gives removes your time and expense with recruiting, hiring, training, staffing, managing and paying staff.
On the other hand, seat leasing lets you retain full control of your employees. Your provider is only responsible for giving you the utilities and the office space. You will hire train and manage your own staff and retain full control over them, but you will be able to utilize a shared office space and remove the facilities and administrative time and expenses from your business. Hybrid outsourcing arrangements are also available which are fully customizable depending on what your business needs and can combine elements of both outsourcing and seat-leasing.
Global Strategic offers a range of office space solutions including complete outsourcing, seat leasing and hybrid models of both outsourcing and seat leasing.
Our outsourcing services include:
Data entry
Virtual assistance
Inbound calls
Outbound and lead generation
Search Engine Optimization
Social Media Marketing
Graphic Design
Website development
Accounting
Recruitment and staffing
Our seat lease package is inclusive of:
PC/Laptop
Agent desk and office chair
Locker for each employee
Seat lease plug and play
Standard internet connection
Electricity and Air Conditioning
IT support ensuring internet connection is stable
Fiber optic lease line
Multiple ISP providers
Redundant internet connection with multiple gateways
Backup power provided by the building in case of power outage
24/7 Security guard with key card access
Security cameras in work areas
Open Source O/S, Open Office and Predictive Dialer / Vici Dial
Predictive dialer maintenance and support
Use of Conference room/Training room (to be booked in advance)