Customer service is crucial in all industries, especially client-facing ones such as real estate, and modern agents, brokers, and property managers are investing more in outsourcing as a solution to their customer service requirements. According to studies, good customer service helps client conversions, tenant retention, and more.
Price Waterhouse Coopers (PWC) conducted a study suggesting that 73% of customers attributed good customer service to choosing a product. Meanwhile, 92% of companies said investing in customer service increased client loyalty.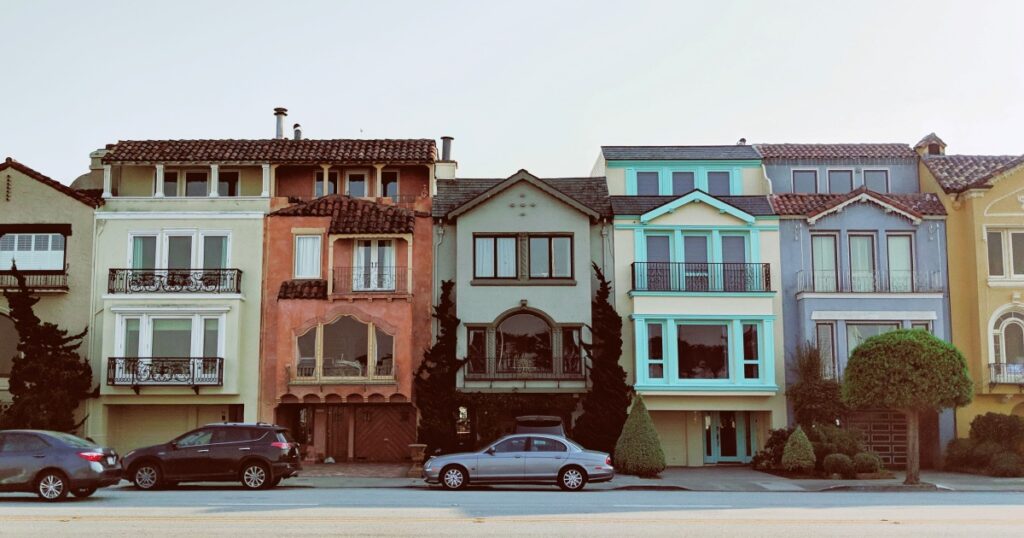 More importantly, 84% of real estate companies in their study said they increased sales. Meanwhile, 79% had massive savings on operational costs when outsourcing customer service.
Those are some great statistics, but just what exactly can outsourced customer service do for real estate firms?
5 Benefits of Outsourcing Real Estate Customer Service
There are several benefits to outsourced customer service that benefits real estate firms, and with a proper system in place, customer service can lead to increased profitability.
For example, real estate call centers speed up all operations. They free up time for contracts and transactions and keep consumer information and answers. With that said, here are some of the overall benefits of CX in real estate.
Increased Profitability
For example, here is a chart from a study on Determining Customer Satisfaction in Real Estate conducted by Iveta PUĶĪTE and Sanda GEIPELE.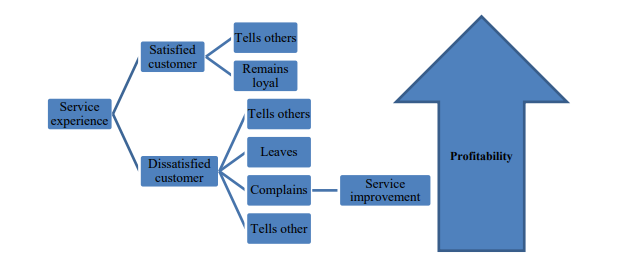 The chart above clearly visualizes how a good customer experience can lead to better retention. Furthermore, it illustrates how even dissatisfied customers can help businesses by pointing out issues they can improve on.
On the contrary, having poor cx can lead to customers leaving and telling others about their bad experiences. As such, this can hurt a firm's reputation in the industry.
More importantly, customers consider service when buying. 90% of Americans base business decisions on customer service. Your company's customer service reputation will affect many potential customers.
Positive Impact on Brand Image
Your outsourced customer service is an extension of your brand. Social media, ads, content, and other external marketing aspects make an impression, but customer service talks directly to customers.
As a rule of thumb, customer support reflects your brand to buyers. Thus, customer service may make or destroy a customer's loyalty.
Meanwhile, according to a Hubspot article, 89% of consumers say they'll return after an excellent customer service experience. On the other hand, 61% of consumers say they've abandoned a brand due to poor customer service.
Streamlined Business Process
Having a dedicated customer service team means real estate firms can automate several necessary (but non-dollar-productive) tasks. This means in-house staff can leave maintenance/ repair tasks and tenant-related processes to your outsourced cx team.
Additionally, customer service can handle email and phone tasks at a cost-efficient price which helps tenant retention and new tenant rates. To summarize, with a call center, you can simply separate tenant concerns like maintenance and repair, billing issues, and disputes.
Increased Referral Rate
Investing in quality customer service can help real estate firms increase referral rates. When individuals have a remarkable experience—good or bad—they want to brag.
As per Hubspot, 55% of consumers share purchases on Facebook, Twitter, Pinterest, and other social platforms – this also applies to real estate and other property.
Your most influenced consumers will do word-of-mouth promotion. Also, 72% of happy consumers tell six or more people about it. Your customer service personnel can be a big driver for cheap promotion through favorable word-of-mouth and recommendations.
Gain the Strategically Competitive Advantage
Your business should stand out regardless of industry. Nobody wants to be "second-best" You want to be better than your competitors and have your customers know it. That's how to keep customers loyal and engaged with your brand.
Customer service may distinguish your business. When a customer leaves a brand, it's generally due to poor customer service. If the customer's problem is fixed on the first interaction, 67% of turnover can be avoided. If you give exceptional customer service, you'll keep your customers and gain your competitors'.
Well-trained, positive customer service can make your organization better. Their direct consumer communication can transform and develop your company.
When Should You Start Outsourcing Customer Service for Your Real Estate Business?
Think about your company and how you're employing people. Do you see significant volume fluctuations, such as seasonal peaks and troughs?
Have you had a lot of turnover in critical areas of operation like accounting, customer service, or general administration? The use of an offshore partner is beneficial if you respond "yes" to any of the following questions.
Doing so will provide your company more leeway to adapt to the inevitable ups and downs that occur in every market. In comparison to our customers' operations, expanding or contracting the number of people working off-shore is significantly simpler and less expensive.
You may increase internal efficiency, boost productivity from your core competency team, and save a ton of money by identifying and outsourcing your repetitive, data entry-heavy, redundant, and time-consuming jobs.
If you're ready to start your outsourcing journey, Global Strategic can help with your business needs and give you the Strategic Advantage needed to edge out the competition. Talk to us today and learn more about how offshore outsourcing to the Philippines can help your business and future business growth.