Here Are The Top 5 Characteristics Of A Positive Work Environment
If you're trying to find a positive work environment, then you need to look out for some key characteristics. But, before we go into these, let's first discuss some of the benefits of having positivity in the workplace.
We all want to work in an environment where we feel secure, comfortable, and confident. When you find a workplace like this, doing your daily tasks becomes a breeze as you get to focus on what needs to be done rather than those basic items.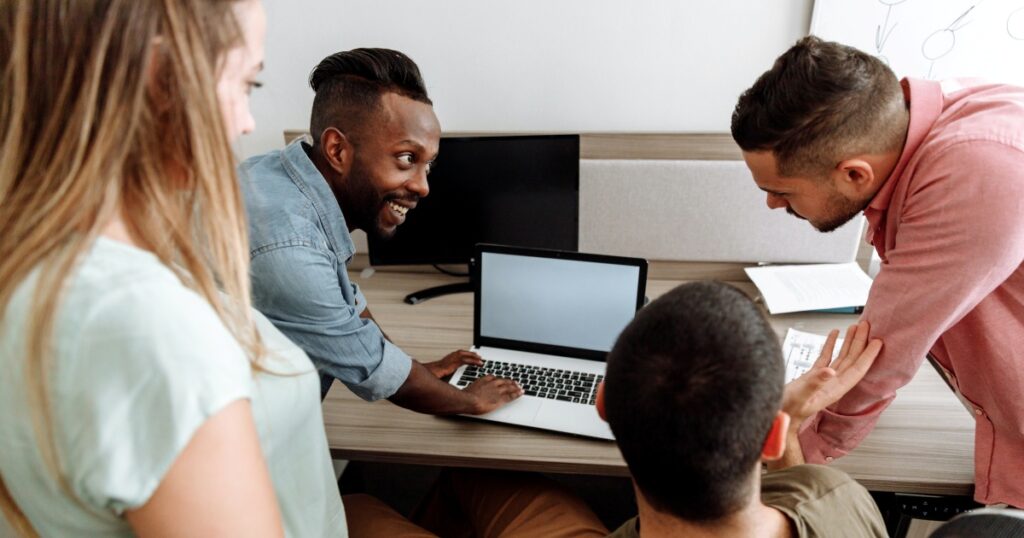 It is safe to say that a positive work environment promotes growth, not only for the business but for the employees as well. Furthermore, having positive vibes in the air can translate to more productivity and of course, the camaraderie between workers. Seems like a win-win overall for both the company and employees.
With that in mind, here are the Top 5 Characteristics of a Positive Workplace!
Sense Of Humor – Right off the bat you can tell if a company has an air of positivity when it comes to the general sense of humor. When you're working at a company with stiff management, then more often than not, close rapport isn't going to happen. And, more often than not, if the management can't take or dish out jokes, most of the other workers won't too. It's kind of like a trickle-down effect, with the very top dictating the attitude and demeanor of the workplace.
So just how can a sense of humor in the workplace benefit the overall work environment? Simply put, laughter and having fun generate endorphins which are natural antidepressants. Moreover, keeping things light in the work environment provides a great opportunity to build relationships within an organization. Everyone still needs to do their job, but that sure is much easier when people are upbeat, happy, and enjoy being around each other.
Positive Values – Each organization has its own mission and vision that displays its commitment to serving a cause. So, if you want to see if a company has a positive work environment, take a look at its corporate social responsibilities.
When a company, business, or organization has positive values, it may also extend to how they care about employees and their welfare. Thus, if a company provides opportunities for growth and cares about its needs then you're sure that the company has a positive atmosphere.
Understanding and Respect – Kindness and understanding for employees go a long way. Often employees will go the extra mile or become more productive if they feel like the work they've done is valued.
Positive Reinforcement – Positive reinforcement strengthens the link between performance and recognition by explicitly defining and communicating desired behaviors. Employees that are rewarded or recognized for their work are more willing to learn new techniques, abilities, and take on greater responsibilities.
Support and Empowerment – It's impossible to overestimate the value of empowering employees in the workplace: it fosters individual and group confidence, allowing people to operate more efficiently and effectively. People are more inclined to recognize problems and suggest solutions to improve the quantity and quality of production when they feel confident in their work and in their employer. This culture will catalyze change, enhancing market agility and providing the incentive for revenue growth.
Global Strategic Business Process Solutions has career opportunities for Back-Office Associates or Virtual Assistants. Even if you have no prior work experience or are a fresh grad, the company is more than open to hiring and always looking for talented, enthusiastic, and motivated individuals.
Here at Global Strategic, we prioritize your well-being and want to ensure that you have ample opportunities for career growth and success with the company. Apply today and become our latest addition to the team or talk to our Recruiters about our other roles and whether or not you would be a fit.